Are you a fan of the McDonnell Douglas range of aircraft?
If you are, and you use FSX, then this is a must-have addition. It introduces the McDonnell Douglas DC-9 to the table in its most authentic image yet. With a fantastic design level and a consistency that promotes realism, this looks absolutely fantastic.
Major Improvements and Features
As a total replica of the original, this package manages to cover the entirety of the DC-9 brand. This means you are introduced to five awesome models – the DC-9, 10, 21, 30. 41 and 51 in stunning detail and immaculate precision.
Each comes with freighter editions that you can make the most of, too. With fascinating HD textures being used across the board, too, these carry a look and a style that fits with the art style of most simulators. It also introduces wonderful new effects, with bump ad specular mapping with dynamic shines added in to dynamic, flexible wing styles. This adds a life and an animation to the simulation that simply was not there previously.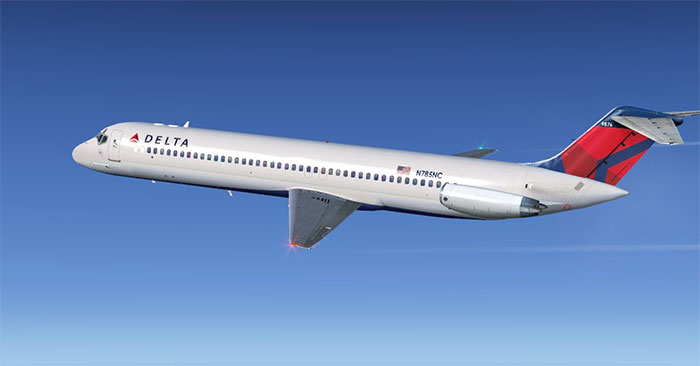 The major changes, though, tend to be noticed when you look at the way that features are emulated. From the perfect simulation of hydraulic pressure to the working doors, this aircraft set all feel genuinely alive. The modeling and animation has been based using authentic imagery and videos to make sure that details are close to the real thing as they can be. This accuracy, though, does not reduce performance – unlike many other mods, this stays fluid and smooth.
Add in the 3D model blades, PITOTs, probes and ports and you have a wonderfully dynamic aircraft design. It has been accurately and fairly modeled with thrust reversers included. All of this comes together to make an immaculate and fun rendition come sparking to life.
Fantastic New Performance Levels
This mod looks to be really quite heavy with its new features and additions pertaining to performance. With added ground support and a new GPU and Air Starter Unit interacting with your systems, ground management has never been simpler. The animated ground crew and the addition of trucks around the aircrafts, for example, adds yet another layer of realism.
Levers, engines and radars are all brought to the fore in terms of using maintenance mode, too. managing this aircraft, then, has never been simpler.
What isn't so simple, though, is the addition of the new flight dynamics. These are tested by real-life airline pilots, with dynamics which are built upon maximizing the sensation of every flight. Form airfoil profiles to newly written weight and balance figures, this makes sure that accuracy shines through in the most prolific manner possible. Add in the 32-bit textures, and you have a photorealistic family aircraft just dying to be flown.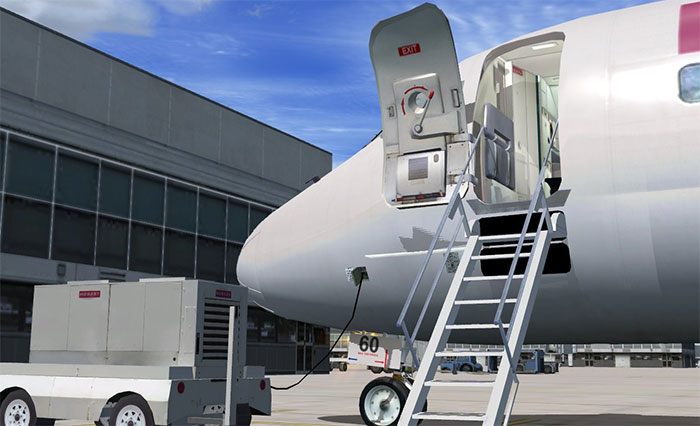 Add in the brilliant new virtual cockpit, too, and you have an aircraft that feels like a real pleasure to fly. It makes use of brilliant add-ons such as 3D instruments, excellent lighting effects, cockpit textures, flood lighting and much more. It's these little additions that help make this range of aircraft feel so powerful. The cockpit is fully functional, too, meaning that it isn't just a graphical gimmick – it works expertly. The operational level has to be seen to be believed, with various layouts available depending on the aircraft you choose.
Watch all of the little things shine through her, from the new details and features to the detailed, animated windows included for Captain and FO. With nearly every function fully accessible as well as animation of nearly every part of the VC, this looks and moves truly realistically.
VIDEO: Lockheed P3D V3.2 Quick DC-9 Flight
Below is a preview video demonstrating the Sky Simulations DC-9 in P3D.
​
New Design Changes
A significant part of this add-on, though, is the addition of the new design and presentation systems. For example, you now have a fully digitized sound environment with a sound package recorded during engine test runs. In reality.
On top of this, we have awesome new panels that look fresh. These are designed to be in accordance with the aircraft itself, and you can even pick the colors accordingly. From the old Aqua Blue to the classic Grey, you can make a choice depending on what you find more effective on the eyes.
With completely operational Overheads and Pedestals, these new design changes make each aircraft feel real. They carry the right looks now to showcase that this is the perfect recreation. If you have realism pretty high up on your list of "must-have" features, then this is the ideal place to start!
It's a fair and fresh representation of the MD range of aircraft, and carries their performance clearly.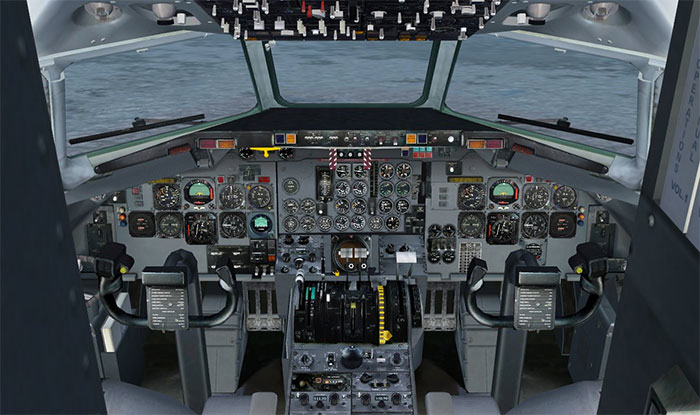 Other Systemic Changes
However, that isn't all that we are being treated to when using this system. No you can also look forward to high-end air conditioning and pressurization as just one of the new major features. Fully simulated air conditioning is a significant part of this, as is the new cockpit and cabin temperature control systems. These are minor but much appreciated add-ons that go some way to making the whole journey feel even more exciting.
Play around with everything from pressurization yourself, or set it on AUTO and let it work its own magic. The choice is yours entirely!
Fueling has been improved, also. With a fully operational fuel system alongside cross-feed valves and boosted fuel pumps, this adds it all in.
Communications is a significant factor of the new systems changes, too. with an S Mode Transponder, 1 or 2 ADF add-ons depending on aircraft and also 2 NAV and VHF radios, you have it all to pick from. Communications has likely never felt so simple!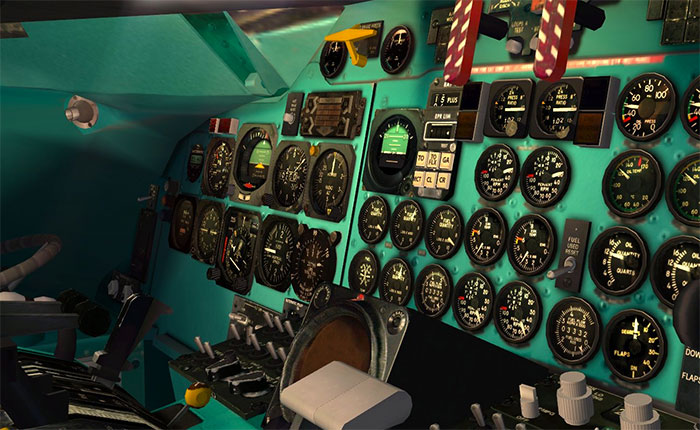 Another significant function introduced here is the new electrical, AC and DC systems. These are commanded using power units and also makes use of Engine Instruments for monitoring.
New hydraulics were built, too. These interact with the control surface of the airplane, introducing access to the Hydraulic Pumps and Instruments that you need. It's these little features that go all the way in making this feel so authentic.
Instrumental Adjustments
One big part of this mod is the new flight instruments. From Altimeters to Altitude Deviation Indicators, you have plenty of picks to select from. Add in the Horizontal Situation Indicator and the Radio Magnetic Indicator, and you are on the right track. With the extra Mach and Vertical Speed indicators, too, you have no reasons to lose track of your flight performance again.
With new engine instruments, too, you get access to an EPR RAT with manual, selectable bugs and TRC on the DC-9 51 specifically. Also included as part of this is the new ice protection for the engine. This also covers windows, tail and airfoil selections for full anti-freeze coverage.
You get lots of protection with this, too. the new ice protection is backed up by fire protection – with detection systems, loops, handles and warning sounds all included for your satisfaction.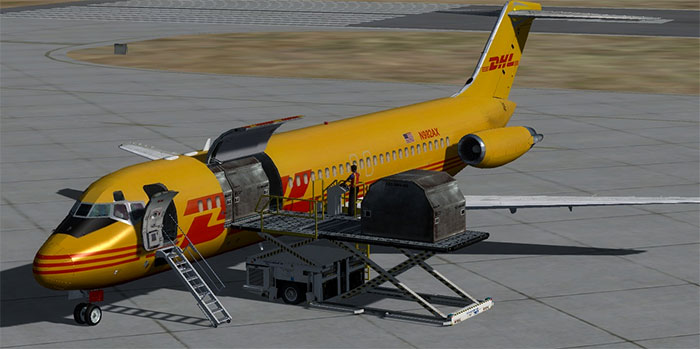 Pneumatic systems are included with aces to indicators and Crossfeed handles. These are can be used using the Pneumatic External Unit, too. These extra touches help to sell a truly dynamic piece of aviation in the best possible manner.
You can even take control of the rather wonderful autopilot system. This has been accurately programmed using the SPERRY SP-50A AFCS system. It even has a great flight mode annunciator and even a high-altitude alert system.
All in all, these features all come to life to make an aircraft range that is fun to fly and extensively realistic. Whether it's your first MD experience or your hundredth, be sure to give these a try. The care and love put into every pixel goes that extra way to create a deeply engaging, fun-filled process.
You can view more information over at the Sky Simulations website here.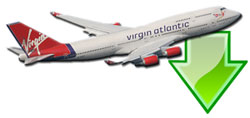 Don't forget... We have a huge selection (over 24,000 files) of free mods and add-ons for MSFS, FSX, P3D & X-Plane in the file library. Files include aircraft, scenery, and utilities All are free-to-download and use - you don't even need to register. Browse on down to the file library here.