Now available from
William Ortis/Lionheart Creations Ltd
. is the first part of the
Fairchild 24
series, including the 24R, 24W and 24W float plane. Versions include different engine types and a variety of paint schemes. For full details, click on
Read More
.William Ortis at Lionheart Creations Ltd. Is releasing the Fairchild 24 series which includes several models from the Ranger straight 6 inverted aero engine, to the Warner radial version and Wasp. The radial version sports a rounded cowling and adds a bit of a rugged look to the Fairchild, where in the long nosed version of the Ranger model with the odd asymmetrical scoop features a bit of a European 'look' with perhaps a bit of classic 'refinement' as well.
The planes come in a variety of factory paint schemes as well as a 'restored' and classic looking interior featuring some nice little details like wood trim, leather seats, and some chromed and polished trim and details. The package is designed to have that maximum classic look of the early aviation era when having a plane was the 'in' thing and they were treated like a car and used on fun little adventures often.
When one starts up in the Fairchild, the 2D panel will at first seem a bit tall. One simply drags it down with the mouse/cursor to accommodate the field of vision required for straight and level flight, which is usually 'half' the screen area. That will allow your primary top 6 instruments on the panel ample room. If other instrumentation needs to be checked, you would simply pull the panel 'up' to view them. This also allows your access to the lower controls such as the starter switch, etc. On an actual Fairchild 24, the height is a bit high, and thus in showing only the one side and the middle of the panel that would be in front of the pilot makes it difficult to place it all 'into' the field of the computer monitor's visible area.
These Fairchild 24 models feature the usual animated control surfaces, as well as a steerable tail wheel which makes taxing about quite a bit easier. The doors open in proper animation form, as well as a rare 'pop-down' set of landing lights that usually sit up in the wing when in flight or when she is tied down on the field. The lights are actuated with the Tailhook command in Flight Simulator and thus you need to make sure that command is activated. Likewise, the cowling pops up on the Ranger version (F-24R) Fairchild, with a bit of eye candy detail, though not enough photos were obtainable that showed details of the Ranger aero engine to avail a nice 3D model under the cowl. The cowl is operated via the Wing-Fold command, which also needs to be checked that it is activated. (Options/Controls/Assignments center of Flight Simulator).
The Fairchild 24R2 has a newly released update of its config file, air file, model file, VC instrumentation, and a couple of new instrument changeouts. The Service Package and Update is only for the Fairchild F24R-2. The latest series of Fairchilds, F24W and F24W Float Plane have these revisions incorporated. Thus the Fairchild now behaves like a gentle, sleek lady. Her turns and banks are well behaved and don't let your lift fall out from you. Her approaches feature a nice deceleration from throttling the engine down, and yet she won't drop like a rock. You'll probably never need that third notch of flaps. One seems fine and I rarely use it myself. The suspension by the way, in Fairchild tradition, is designed to be very resilient to rough landings as well as the old 'airfields' of yesteryear where potholes and other such bad terrain made flying a bit rough. This model features a nice semi 'floppy' suspension tune so that when you decide to bring her down in a field beside a nice lake, she can handle it.
The amphibious version of Fairchild sports some photo real pontoons, almost looking like they are getting up in age, for that touch or realistic appearance. They have the check caps and tie downs lining the tops of the 'no slip' surfaces of the pontoons. The water rudders retract up out of the way. The tail wheel is left on, as that summer vacation won't last too long and the pontoons will then be switched out for the standard gear and skirts and the floats put back in storage for next years adventure. A note to new float plane adventurists, the Fairchild amphibian will start up on the runway unless you know of a water port. You can simply 'slew' to a water way of your preference and sit her down in the water and save that scenario so you can go directly there the next time you wish an adventure. There are actually quite a few water parks in FS2002 and FS2004. Leon Louis and several others have some fantastic scenery for amphibious planes.
The Fairchild F24W radial utilizes the Corsair sound file, which is incredible. It seems to me to be the best single engine radial sound I have heard yet. The Corsair is in FS2002 and is a stock sim aircraft. If you have it, you can actually copy it into the FS2004 version of the Fairchild 24W series. It is a highly recommend sound pack.
Another version of Fairchild 24 is also about to be released that features the round cowling that had little tear drop shaped domes mounted around the circumference of the cowling. It is a classic look and a number of F24W's were fitted with them, usually incorporating a two tone paint scheme.
If you read the ReadMe file, there is a short bit of information about my Dads Fairchild F24R that he stored when I was a child back in San Diego California. It was that fact that I had wanted to do the Fairchild for Flight Simulator. The white version F24R is a remake of his plane, but with a couple of changes such as exhaust and some additions to the paint scheme, which I think he might like.
William Ortis and Lionheart Creations would like to thank the people that have downloaded the many aircraft that have come out lately. It has been a great odyssey learning to convert concepts into working flight models on the simulator, as well as sharing them with the international flight simulation community. Let us strive to learn off the days of yesteryear to make an awesome aviation realm of tomorrow!
Kind regards and Gods blessings,
William Ortis
Lionheart Creations Ltd.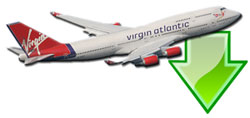 Don't forget... We have a huge selection (over 24,000 files) of free mods and add-ons for FSX, P3D & X-Plane in the file library. Files include aircraft, scenery, and utilities All are free-to-download and use - you don't even need to register. Browse on down to the file library here.