If you have never used Flight Simulator X before then you will no doubt be anxious to try it at some point; it's one of the most comprehensive flight simulators ever created, and provides people with the perfect choice between realism and enjoyment through a highly diverse flying experience that has been optimized and improved multiple times through the addition of new features and patches over time.

​​
This has helped to shape one of the most diverse flight simulation experiences out there, giving you all the help that you need in truly getting to grips with the system and becoming a better pilot as a consequence.
Of course, what you decide to do is entirely down to your own understanding of flying; will you decide to take to the skies and just fly around, seeing new parts of the world? Or will you try and take on the responsibilities of a real-life pilot and try to control the skies in an aircraft? The best thing about FSX is that it lets you do just that with more control than you've had before.
Thankfully, for those thinking it's hard to find FSX and its associated Acceleration package, you'll find that the excellent Steam Edition of FSX is well worth picking up. It's one of the most popular downloads on Steam at the moment, and puts everything into one easy to use package that has the same functionality and performance as before – in fact, it's even better!
It's a worthwhile investment for those who want the full package and want to have a digital copy of the game; if you download the Steam Edition you never need to worry about the disk snapping again!
FSX: Steam Edition Changes
A huge variety of changes have been brought in along the way, and the most recent patch is the best place to start in terms of getting the right kind of changes noted. These have built on the knowledge of the community, and was released at the end of April 2015. In this package comes a large amount of changes and additions that will make all the difference to anyone who wishes to see their own prospects improve in any capacity in terms of the overall performance of their flight simulator, or indeed the features that are operating to capacity. The most common changes and additions are built around;
Improving the general performance of the flight simulator itself – many people had noted some problems with the overall capability of the simulator itself and the way it operated on their PC. This has been changed and improved as much as was possible

A list of new features that will help you enjoy the performance and the overall experience far more than you would have been able to in the past thanks to the various changes to both the in-game style and the way that the actual flight simulator works at present

Multiplayer changes have been implemented too so that you can get the most out of the wildly popular multiplayer mode that is found in this version of FSX. These changes will help to deal with some performance issues as well as make sure you can move forward with consistent success

The user interface was also greatly improved to make sure that you can see everything properly, have full control over your aircraft and have the chance to enjoy it as much as you possibly can. The new changes also help to correlate some performance related problems remaining

And much more!
What's Left Over?
Overall, the list of changes that have been included are quite impressive, but it does not include one significant problem that was unable to be fixed in time. Rather than hold back the time of the entire release to find a solution that is comprehensive, you can instead make the most of this simple instruction provided by Dovetail Games, the team who are behind the remake of this Microsoft mod.
Should you host a server in the online part of using FSX: Steam Edition there is a chance that it can fail and leave you with a significant problem later on down the line in terms of playing with your friends? Try and send a friend an invitation to join your private server and they will be unable to do so; they simply cannot join a private server through an invitation as it will automatically be rejected without any input.
To get around this problem, there is one simple solution that you can put to use right;
Create a public game instead of a private game, and do this through the normal chances that you would use. Make sure that you include a password that you are comfortable handing out to others – make sure that you send the invitation to someone as well as give them the password via direct messenger in-game or through other means if you know them personally

Once they join, you can create a private game instead. Send them a direct message using the IP address that you will be given and they can use that to connect to your game with ease by using the 'Direct Connect' screen in the multiplayer function. It can take some time to get used to, but it's the most effective way of playing with friends in a private manner
Key Changes
One of the most prominent changes that were included was the introduction of XPack. This is a third-party mod created by SimConnect that takes many of the most impressive features of the Acceleration add-on for the original FSX and upgrades it. This used to be a separate installation addition with your FSX: Steam Edition but now it's installed as part of the installation process to help improve compatibility with using third-party add-ons in an online environment

A new mini-dump system was included to make sure that any crashes or problems you suffer from can be recorded with just a few moments notice – this takes away a lot of the typical problems that you might be suffering from when you are using FSX: Steam Edition

Stability changes were included to make sure that many of the important .dll files are more secure than ever; likewise, the various potential causes of the terrain.dll file have been improved to make sure that they aren't as likely to occur. Many problems existed within the original .dll files and they all have been improved, ensuring that you have a game that runs as smoothly as it possibly can on your own machine you are using

Various changes to the user interface, including the HTML content that is shown in some windows can now be used easier than ever before. These small changes are useful to have in front of you, ensuring that you have a flight that is easy to manage as well as realistic

Many small changes to the menu and the multiplayer interface ensure that you get all the help that you need in getting involved with the online side of things; now host names will show up as well as the Community page. This is a great place for you to find out the latest information and improvements brought into the world of FSX. This can be hugely useful for anyone who wants to get the latest patches and updates as well as get details from the actual team at Dovetail Games about development plans

Another big change that was introduced via this latest patch was to make sure that FSX: Steam Edition would run using the 'Offline Mode' in Steam. Now you don' need to be online to get yourself a quick flight; as this could stop players with limited/no internet connection a chance to get what they were looking for
Online Fixes
However, as mentioned above, the online section of FSX: Steam Edition has seen some considerable changes carried out. This is a big part of using FSX in general, and will give you all the information that you need to start taking your flight to the next level. These changes include;
An addition of VoIP communication systems that make it easier than ever to get your message across to people during the game – this can be included simply by going to 'Settings' and turning it on

Using the Invite to Game feature in Steam will now work as it buffers the request until the person themselves appears into the online lobby and is looking to play

Using the Weather section is easier than ever before as it's finally be aligned player – now, you can make sure that whatever online game you enter you will be aware of what's going to be coming out of the skies!

You'll be able to use the Steam Client to invite users to the Multiplayer menu, and it's now easier than ever to befriend your fellow pilots on Steam with a matter of clicks

Any modified aircraft are now automatically kicked from certain Ant-Cheat flagged lobbies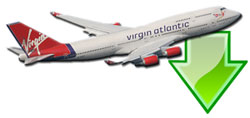 Don't forget... We have a huge selection (over 24,000 files) of free mods and add-ons for MSFS, FSX, P3D & X-Plane in the file library. Files include aircraft, scenery, and utilities All are free-to-download and use - you don't even need to register. Browse on down to the file library here.