Having long been a fan of Aerosoft software and add-ons, I was excited to see that they have created a new package that was taking on the Antarctic. It's an area of the world I've not spent much time visiting in flight simulation so it was nice to be able to take it on and see something a bit more unique to what's usually chosen.
I tend to stick to more temperate areas but over time I've found myself drawn closer and closer to the snowy regions of the world – including the Antarctic.
Well, this mod gives you all the scenery and improvements that you could hope to see if you were to ever come and visit the Antarctic yourself, adding in a huge amount of realism and detail into every last bit of snow that covers the ground. If you are looking for a way to make the word feel a whole lot more realistic then this might be worth checking out for yourself.

This package manages to capture that cold and frightening look that makes going over the Antarctic so challenging; you can really find yourself lost here with relative ease just through the sheer expanse of the world. In Antarctica X, then, you will need to have your wits about you as much as anything else! When I first launched up this project to start using it I'll have to admit that I was hugely impressed at the attention to detail and the excitement that flying in an entirely new place would have been for me.
Flight simulation makes life so much easier for those who want to see parts of the world they are never likely to actually visit, so it can make a nice difference if you decide to go through this kind of thing instead of sticking with "the norm".
The environment itself matches up with the challenging and chilling nature of the real thing, so it's good to be able to pack in this kind of detail and the extra layer of features that comes with adding this.
I had always been curious as to why the Antarctic had never been a common place for designing for flight simulation users; now, though, I can totally understand why that is! Life in this part of the world would be nearly impossible to actually put up with and cope over, so it's no surprise that being able to accurately portray and manage it all is such a big challenge.
While the area itself look absolutely sublime the sheer expanse of white can make it tough to know both where you are and what you are actually dealing with when flying.

Given that the Antarctica map is around 1.5x the size of the whole of the US put together, you can be sure that you are flying into something that's just ridiculous in its size and its scale. It's around 2% rock and 98% ice so as you can imagine this is a pretty cold place to come and visit.
The continent itself, then, is made up of small claims from other nations that they own a particular part of the land – roughly seven countries hold a position on the Antarctic at the time of writing. However, this was changed with the development of the Antarctic Treaty which made it a military-free zone, also ensured that it would be a place of scientific investigating and planning for everyone, and make sure that it would be a place where nobody would actually live on a full-time basis
Well, now that we know a bit more about the Antarctic and its qualities, what does Antarctica X bring to the table?
Installation
First things first, you need to really look into the way that the project is installed. We were quite lucky in that we got it to work for us at the first time of asking, which given the fact that the file is over 7GB in size was quite impressive. Usually you can find that installation can mess up when installing such a large file, so it was nice and easy to get this set up and managed in the way that we had intended. This makes it easy for you to get the installation going – and given that you just need to buy it from the Aerosoft store and the download will more or less start, it's incredibly easy to get this installed.
One of the interesting things that you need to know, though, is the fact that when installation is complete the files inside the game are made to be personal to YOU and you only; this means that anyone who is thinking of pirating the software had best think again. These safeguards will stop you from being able to do so and make sure that you simply cannot get this to work out – you will find yourself in a bit of legal trouble if you do try and pirate it, anyway!
Anyway, that being said, the internet is needed or installation so make sure that you have regular access to the web otherwise you might find that the installation cannot proceed. This is very important as without the web you cannot complete the entire thing so make sure you install this somewhere whereby you have consistent online access.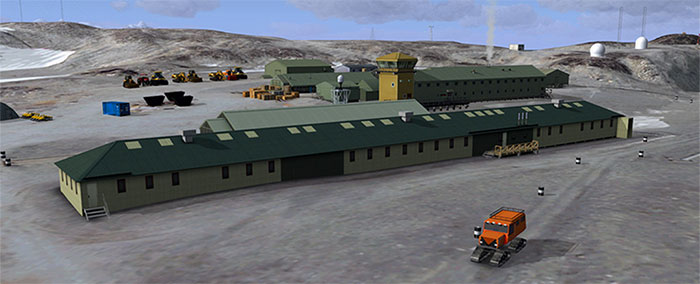 Documentation
The documentation provided with this is, without a doubt, some of the finest we have found in this kind of software and add-on. It makes a huge difference as it provides you with some truly detailed information throughout, with 65 full pages of detail and facts giving you all the help that you could possibly need to take things further. The entire region is explained to you for a start, making it very easy for you to get the whole thing set up and installed in the way that you had intended.
The documentation will give you all the information needed through the real-life experience and knowledge of D Hardie, a genuine pilot who has flown across the Antarctic before in his life. For those who want their advice and information to come from the professionals and those who know what they dealing with, then this is what you need. Hardie leaves nothing out when it comes to working out things like the weather, the comms and even the phrases used; this is incredibly kind-depth and will ensure that you have the knowledge needed to make a big difference to the growth and development of yourself as a pilot.
It's a hugely entertaining read and will do a huge amount to put you in the right mindset and beliefs before you take off into the skies over such a dangerous place. Given that the level of their operators and their performances up here in the Antarctic, you will need to get to grips with everything that is penned inside this book if you want to have a chance of getting through this expedition alive! This is a very challenging place to come and fly through so it's important that you use the absolutely brilliant legislation that has been provided.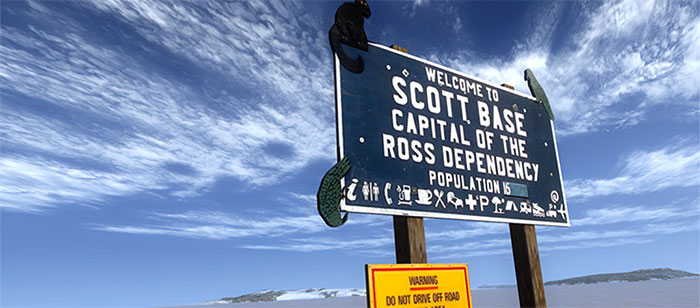 Configuration
Given the overall lack of anything "life-like" going on up here you will probably find it a bit hard to get used to in comparison with many of the other alternatives out there for you. However, the big change that comes with the configuration is the fact that you aren't dealing with quite so much in terms of extras – configuration is here to help users get to grips with the textures and the meshes that litter the area. The Antarctic is not really known for its massive amount of foliage after all, so it makes a rather interesting concept in terms of the performance.
Given this massive lack of detail – that actually fits with the real thing – you will find that even a lower-end machine should be more than good enough to run this for you and make sure that it can all work out for you. It's easy going to get it working for you, of course, but you just need to be prepared to deal with the mild level of slowdown that can come if you do return to the "real world" as the detail and the level of precision will be far more concentrated and will likely cause some pretty serious problems in terms of the overall performance.
The configuration utilities will give you all the help that you need in making sure the scenery can be set and prepared properly. It also lets you manage things according to the season that you are on due to the fact that the changes can be quite significant – things like the lighting in the sky will change dramatically, and the overall distance that you can see even has the chance to change quite a lot if you look around enough during the different seasons – it's a useful feature and can totally change everything.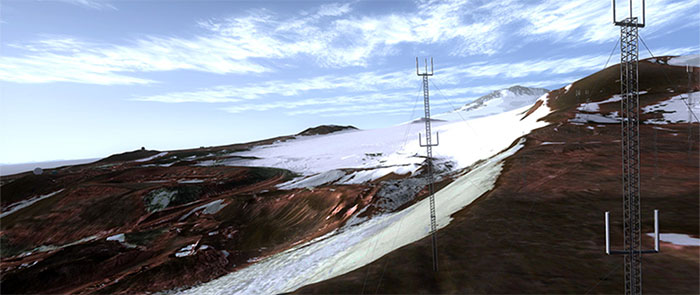 The Design
Now, given the overall level of control and the overall level of design that you want to see from this package, the scenery and the overall design is the most important part. When you install a full scenery package it had best look as good as it can; and this really does just that. By modeling the entire continent – that's right, EVERYTHING here is included – you will be able to get a truly realistic recreation of the real thing. It's a huge add-on and is probably one of the biggest that's ever been released. This makes a massive difference to the users as it makes it a whole lot easier to land the aircraft and make it work for you.
With huge mountain ranges jutting out of the ground and adding a really realistic and authentic look and feel to the whole place, this makes it a whole lot easier for you to start getting to grips with such a unique form of terrain. The small sections of civilization that are included on the continent are here, of course, but is kept to an absolute minimum so that you can get a true understanding for just how little we have managed to touch the Antarctic so far.
The scope and scale is as close to the real thing is it possibly can; another thing to realize is that the design here is literally quite barren. Outside of textures and some very unique pieces of mountain and the like, there isn't a HUGE amount to look at whilst you are here. Just like the real thing, this is a bare and barren area that has very little going for it in terms of human development or the kind of activity that we tend to look out for when using a package like this.

However, the land has been made to look just as it should; not everywhere on the planet has been tainted by the help of man, at least not quite yet. The creation of this product is to give you an idea of just how little of the Antarctic we have actually touched, and how like this is to remain the case given its sheer size and expanse. If you are interested in taking things further and making the Antarctic look as realistic as it possibly can, this is the place that you can start with.
The Features
Again, given the overall lack of things being added in here, the main feature really is the incredible level of textures and the concentration on their detail and their overall design. Playing in this area makes it really simple to just fly around and see something nice and flat – and to help balance out the fact that the place is so limited in terms of what is going on, you will find that things will just look as realistic as they can. The level of detail in the mountains and the textures that cover them is absolutely sublime, and will make your general task of getting here and landing safely so much easier than it would have been in the past. The wholesale changes that have taken place to the mountains and the ground in terms of the depth of the textures is just staggering, and will go a long way to giving you the detail needed to make sure that you can fly the aircraft and get to see the most effective landmarks possible as well as making sure that it has all the help that you could possibly need in getting to grips with the rather challenging terrain.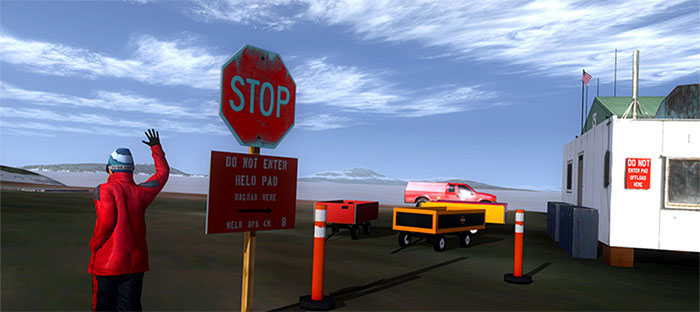 Key Additions
The main addition has been that of the small areas of civilization that are dotted across the place – research stations from various nations make up just about everything that you will look to see. The modeling and attention to realism and detail for each research station is massively impressive, too, and captures the real essence and style of the whole thing in the most stunning manner possible.
Places have been included that are some of the most well recognized research bases out here, with the likes of the UKs Rothera base being included. It's known as one of the main posts here in the region and is manned around the clock and offering high level response and logistics for anyone who may need it. It's got the most legitimate runway in terms of places to and that you are going to find here, but the overall level of things to do is quite limited.
In fact, just about the entire base as are like this in their own route. They all have very little to do for the most part other than land and take a look around. However, it makes it nice and easy knowing that you have something that you can actually go and legitimately visit when you are here!
Other bases like Sky Bku, Neumayer III, Casey, Scott Sanae, McMurdo and various small ship basses are all based out here. Key ships such as the USCGC Healy and the MS LimeSim, a totally fictional icebreaker, has been included to add even more life to the place. To these ships right through to the various bases, you will find that the whole thing can be managed and prepared with relative ease along the way; this will make it so much easier to actually get around each of the bases and ships.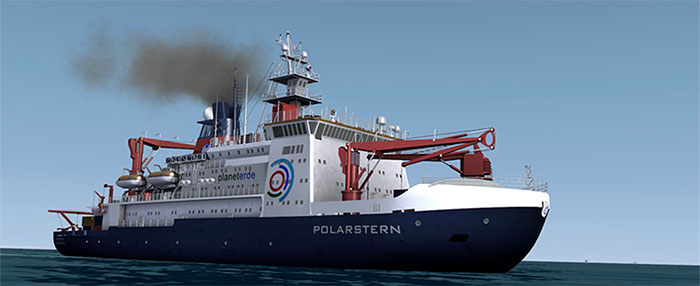 Performance
As mentioned above, we notice that performance was incredibly steady and were more than suitable impressed at its huge level of detail and quality throughout. Whilst we did notice tiny performance hits, they were usually when we got a bit closer to the "rest of the world". However, the performance is going to be more or less fine no matter where you are going so if you are looking for an easy way to keep your flight simulator fun and exciting whilst having plenty for you to do, this is the place to get started without a doubt!
As many of the main bases are included, too, they also react extremely well and are unlikely to cause you too many problems in terms of the performance. You will notice a tiny drop off in FPS from time to time around the bases but in general it's very smooth. You'll never drop below the 20s in terms of FPS, put it that way! This makes it a whole lot easier to manage you and keep the overall level of performance very high.
At various times, though, you will notice a minor drop in the performance and at various times in the higher altitudes you can get some very poor performance spikes. We were never able to work out what was causing this but outside of the odd spike it was nothing too off-putting. We figure that given the massive range of textures being loaded more or less all the time it's no surprise that the level of the performance was a bit more limited than it could have been.
Given the sparse nature of the design and its overall style you would be hard pressed to get a big and consistent drop in performance when you are using this system, anyway!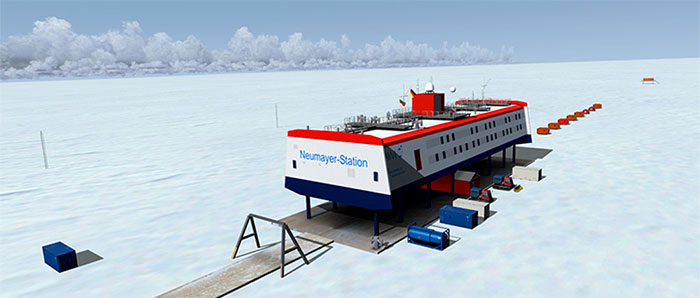 Trailer Video
Our Verdict
In general, we were MASSIVELY impressed with the level of detail. We knew what we were getting into in terms of the performance and the rather basic nature of the Antarctic, but it's such a vital part of the planet we just had to take a little tour and see what we were dealing with. Our verdict is very much that this is worth having if you are, like us, huge fans of the series and are happy to fly around somewhere new and different.
Whilst those who are looking for something a bit more dramatic and a bit more loaded in terms of features to go and see might not get much value from this, those with an acceptance/appreciation of the sparse nature of the area will be able to enjoy this far more readily than someone who never really understood the main differences found here.
It's hugely remote and yes, there is not much to do or see, but given the high levels of the texture and the level of the design throughout it's not really a big problem. It's meant to be nice and dull so you should not really let it get in the way of you enjoying yourself when you are here.
It's a brilliant VFR flying experience and is also very useful for helping you get an idea of what the geography of such a key part of the planet is like. Whilst it's held back by the limitations of the simulator itself in terms of the scale and the length of things added in, this package is an absolute must for anyone who is enthusiastic about this part of the world and would have a genuine interest in coming here to see what the fuss is usually all about when here!
You can grab your copy over at SimShack here.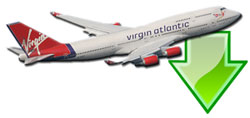 Don't forget... We have a huge selection (over 24,000 files) of free mods and add-ons for MSFS, FSX, P3D & X-Plane in the file library. Files include aircraft, scenery, and utilities All are free-to-download and use - you don't even need to register. Browse on down to the file library here.