As one of the go-to add-ons for many FSX and P3D users, Active Sky is a popular addition that has seen a lot of support in the past – and that support has now been extended, with the release of the Active Sky Next third service pack. What Service Pack 3, or SP3, brings to the table ensures that users of the system will begin to feel a whole lot more at home, with multiple changes and improvements implemented to maximize performance.
For anyone who is using Active Sky Next at the moment, or is thinking of picking it up, SP3 totally improves the overall response that you get from the software to an extremely high level. Now, you will find it much easier to manage and optimize your level of performance and will also find that bugs are various minor complaints from the past have since been removed from the system.
Now, it runs smoother than ever and can give you a much greater glimpse of what the original vision and plan for a fully operational Active Sky Next would have been.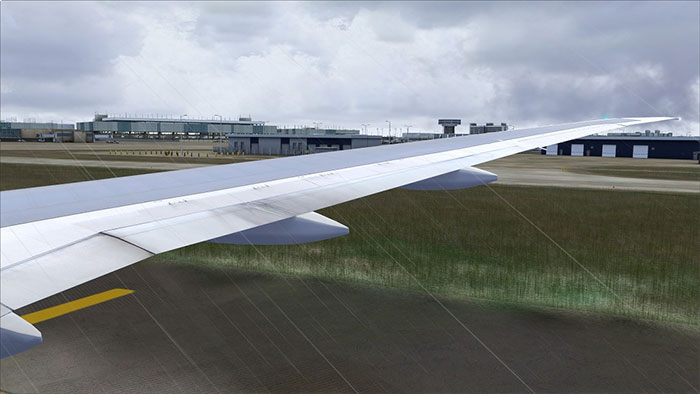 What's Changed?
SP3 brings a wealth of new changes to the table for fans of Active Sky Next to enjoy, including;

Full compatibility with FSX Steam Edition and Prepar3D v.2.5

A greater level of performance throughout the engine, improving the cloud depiction quality massively and also ensures that a greater level of variation in storms is allowed. Theme reloading also makes it easy for changes to occur in front of you without it being obvious, making the whole process feel far more streamlined

A greater level of data resolution and coverage has been included, ensuring that the gridded weather data systems are provided more than ten times the original output. In turn, this offers a far more realistic performance that makes it so much easier to manage the overall experience and makes it easier for the system to co-ordinate the dynamic changes. This also allowed for greater distance in the coverage, so long as METAR reports can be accessed via your active internet connection

A finer level of detail in the accuracy of weather has been included, too. This is a big change and ensures that the extra layers of data resolution and coverage will ensure that flights going through locations with sparse coverage will be able to enjoy far more realistic weather conditions. This does not rely solely on the data being fed to it any longer, and uses initiative to create realistic elements when there may be no available data

The overcast stratus cloud layers which were provided in the past were not quite up to expectation – and this been improved massively to maximize the level of performance that is being provided as well as the level of detail. Now, you can wave goodbye to the obtuse and difficult rectangular patterns that were being drawn during dawn and dusk, replaced with a far more realistic looking style of overcast pattern that looks outstanding

The effects of the clouds have been updated massively, also. This means that the effects can be made to look far better and also to greatly improve the synchronization that falls between the clouds and also making sure that it fits in with visibility reduction and turbulence effects perfectly

A weather request menu has been included so that you can get local updates on what is to be expected on the rest of your flight, as well as making sure that you can get proper information on flight plan stations and windows using SimConnect. This makes it far easier for you to get information directly fed to you from the simulation, saving an unrealistic tab out of the simulator to look at the information ahead of you

Enhancements have been made specifically to improve the level and consistency of performance within P3D, making sure that it handles the P3D engine better than before and also that it can run at the very highest levels required. Please note, however, that SP3 is NOT compatible with P3D v2.4 or earlier

Fully dynamic airmets and sigmets are included, to ensure that conditions will be far more unique and varied. This removes the feeling that things are being overly scripted and instead allows for simulation to take place freely throughout the simulation

Stability has been improved overall to ensure that the engine can hold up and that the level of performance never drops below a certain level, ensuring that the overall level of enjoyment gained from the simulator can offer a greater user experience

Many more fixes and changes have been made to minor areas of the simulator that will overall improve the level of enjoyment and satisfaction that comes from using this add-on, making it more stable and offering a better performance level in general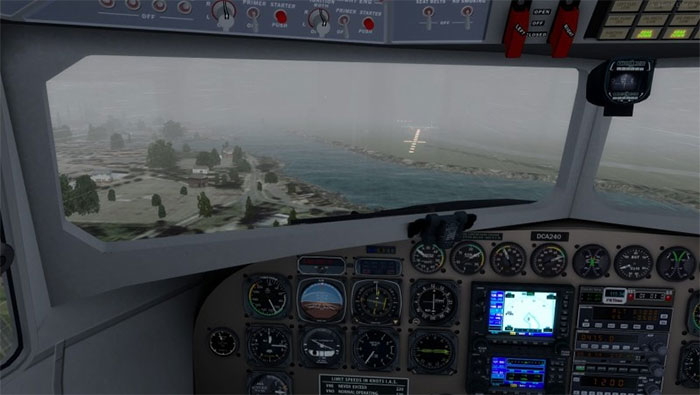 What is Active Sky Next?
Active Sky Next was first released by Hi-Fi Technologies as a means of adding a greater level of realism to the already massively successful Active Sky add-on they released. Building on its impressive and solid foundations, this managed to tick even more boxes and improve the level of immersion that fans could enjoy without feeling as if too much has changed.
It uses a wide range of smart changes and additional techs to ensure that performance and accuracy can be at the forefront of your new changes, whilst also ensure that realism does not have to miss out.
Cloud position awareness, radar simulation and even ambient effects in the distance all mix together to make the perfect mixture of variable cloud areas to check out, voice weather briefings and even accurately ready forecast data creates one of the most enjoyable modifications that you are likely to find for any simulator.
It not only heightens the entire nature of the simulation, but it adds everything together into one wonderful package that inspires and impresses all at once. This weather simulation engine really manages to give you some of the most impressive feature changes that have been such to a flight simulator, absolutely revolutionizing the way that weather looks and works within the simulator of your choice.
Skies will no longer look muddy and feel as if they are being used as a placeholder until something better loads up – this really maximizes the value of the sky in flight simulation.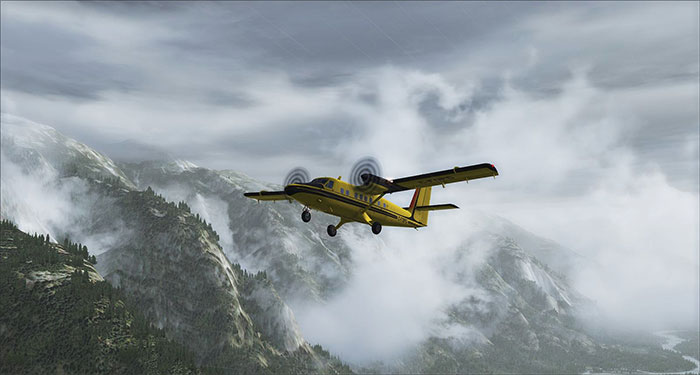 Key Features
Over 3 years of development was put into this project, developing skies and algorithms that create a world that looks much more immersive and enjoyable than the original skies provided

These new visuals and enhanced changes to both the performance and the realism of the simulator mixes perfectly with the sounds to create the most enterprising and realistic weather modification around

Skies also are recreated into a fresh weather engine that looks sublime and manages to recreate ambient effects and sights in a detailed and fresh manner, using the power of radar readings and simulation to create the perfect level of accuracy

Simulation is now included thanks to the hybrid weather depiction system which uses a wide range of different controls and interfaces to make a massively dynamic weather system appear just as it should in the real world. Weather now feels as alive as your aircraft, instead of just a large and rather static background that never felt quite as realistic as it should have

Levels of performance are improved massively thanks to the way that clouds are now rendered and then crated, as well as various tools being present to help manage the performance through draw distance settings etc. to help those with lesser machines still gain a large level of fluidity when flying with this mod enabled

Made to improve minor features in general such as window direction and sped, temperature changes and even precipitation all added in to rack up the realism and make weather far more important to the simulator
System Requirements
Windows XP or higher – compatible with Windows 8, 8.1 and 10 untested
A working copy of FSX with SP2/Acceleration package/Steam Edition OR Prepar3D v2.5
1GHZ Processor or better
1GB RAM or better
300MB HD space free
Resolution of 1024 x 768 for full interface interaction
Online internet connection at all times for live weather data and online activation of the product
Sound device for activating voice features and new sounds
Download Instructions
To pick up the third service pack for Active Sky Next, you should head to HERE and initiate the download process. This will then make the upgrade for you, implementing all of the new features on top of what was originally included.
Alternatively, you can use the trial for Active Sky Next to get a full seven day trial of the software without having to part with any case. This makes it easy for you to see what it's about and what can be used to your advantage throughout. Even if you used this in the past, you can redeem a second trial with the full release of SP3.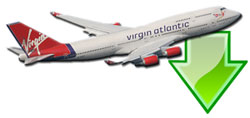 Don't forget... We have a huge selection (over 24,000 files) of free mods and add-ons for FSX, P3D & X-Plane in the file library. Files include aircraft, scenery, and utilities All are free-to-download and use - you don't even need to register. Browse on down to the file library here.