For many years now, Aerosoft have been involved in the creation of some of the most artistic and intelligent flight simulation add-ons for some time. As one of the most impressive groups of developers around, they know how to make exciting and engaging content that catches the eye and invigorates performance.
This latest release by the group, though, might just be one of the most important releases that they have made in recent times. SimStarter NG is a fresh and exciting new add-on to the world of simulation that users who are new to the series can enjoy as much as veterans.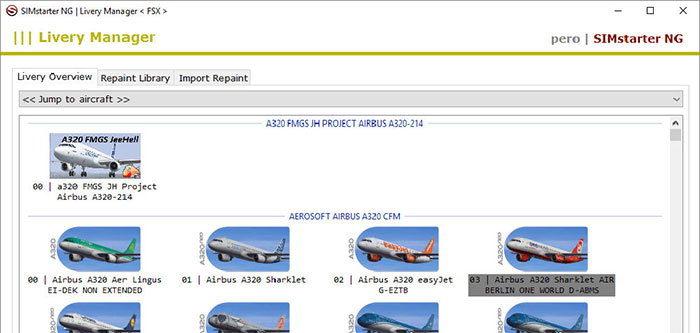 What Does SimStarter NG Do?
SimStarter NG is a piece of software that makes it easier for everyone using a simulator to go back to enjoying themselves and seeing the full potential of their time and effort. Most simmers these days are used to flying different aircraft in various ways, across multiple different locations. Many of us even engage in totally different scenarios from one another; in short, most simulation fans have a totally different experience from one another. The problem is that for most of us, running these different styles means having different software and different settings being used.
The setup has, for many, become as long as the journey itself! This can severely hamper the level of performance you get, increase the number of crashes you receive and – in short – ruin the enjoyment you were hoping to have from your night. With scenery failing, scenarios falling apart and models barely working the whole clashing of different configurations and settings can bring the best laid plans for the night back to the drawing board.
With SimStarter NG, though, this problem becomes a thing of the past. It solves that problem by letting you create specific profiles for those purposes. That's right; no more messing around, no more hopping for the best and certainly no more conflicts with data and information!
How Does SimStarter NG Work?
In short, SimStarter NG operates by having a "Flight Control Centre" which is a piece of cake to use and utilize to your setups for all of these different projects. Instead of stressing and getting frustrated at trying to make it all work and operate from the same location, you can turn to SimStarter NG and make it work perfectly!
These profiles and configuration sets will ensure that your life is just much simpler when it comes to the intricate balancing act associated with using all of these flight simulation mods.
So why does this work so well? Because SimStarter NG actually keeps a fresh copy of all of your configurations handy at all times. This means that you stay in total control because it's very easy to jump from one setup to the next, making your life so much easier as you try and adjust your simulator to fit the standards that you wish to fly with.
With every simulator startup that you create, you have a fresh and easy simulator configuration to work with. This lets you make multiple changes and choices that can be swapped to with the click of a few buttons. Now you don't have to memorize configuration plans and codes, and you don't need to become a master of making these changes repeatedly.
In addition to this, it can all be modified using a friendly and easy to utilize user interface which removes the need to get down and dirty with configuration files. No more getting lost in a sea of coding and text, and you can now manage it all from one easy location.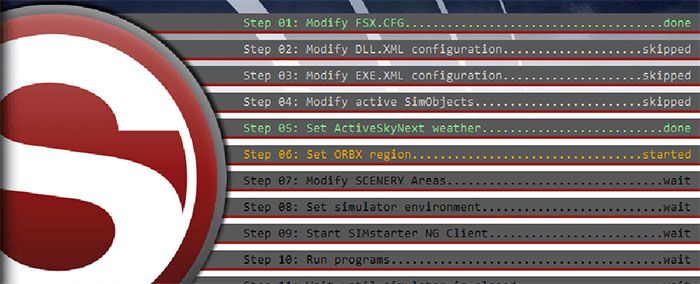 The Livery Manager
Another major factor involved here is the Livery Manager. The Livery Manager is a great tool which makes it easy for you to import liveries with just a click. It even comes with an add-on feature that lets you see all modified airports in Google Earth; this really does make it easy for you to pick and choose the finest additions for your needs.
The different profiles that you set up make a major difference to your overall enjoyment and control of your flight settings. Now you just click back and forth with a couple of clicks – no more creating profiles for just one night. Now you can have as many as you want; one that provides you with major eye candy in certain regions whilst others for those IFR flights that you want to run with minimal add-ons and scenery.
SimStarter NG basically makes it much easier to start up your simulator and make sure that it does everything that you asked of it. Not only does this improve the ease and simplicity of using these kinds of systems, but you can also make your life much easier by using helpful tools to manage the configuration for your simulator. Instead of putting up with all of the multiple simulation configurations options that stop anyone from moving forward, you can use NG to manage helpful tools along the way.
Next Generation Profile Management
With this software kit, you can have up to 99,999 different profiles saved so you have enough space to cover more or less every scenario that you could possibly imagine. This is a next-generation remake of the old SimStarter mod and it has revamped more or less every aspect of it to improve compatibility, performance and balance across just about every indicator that matters.
This runs various different programs and manages multiple scenery settings, configurations and general scenarios to ensure that everything runs with the same depth, care and precision that it possibly ever could.
This is much more flexible than the normal system and is much more comfortable and reliable than ever before – indeed, 90% of the code has actually been re-written. This means that you are using a total overhaul of an old classic app to make sure you have total flexibility and control across the board.

Key Features
You can now begin your day quickly and easily with the jump start feature. This feature allows you to fire off into any configured and saved profile with just a matter of clicks, meaning you totally reduce the time that you need to wait for anything good to occur within your simulator. Get started and ready to enjoy yourself in seconds with this brilliantly simple SimStarter NG package.

All settings can be configured using your mouse so you don't have to get involved with coding and all the other stressful stuff that can make your normal life more challenging than it has to be in the first place. With this in mind, you can now drastically reduce the amount of time that you are going to spend trying to prepare your flights – now, you can just enjoy them!

Select pre-configured tweaks that work in your favour and save you having to do any planning or changing of your own. These pre-configured settings are a perfect fit for any new users.

Create file operations for every profile so that you can make sure they are easy to master and perfect to get to grips with.

Create XML settings for the likes of EXE.XML and DLL.XML for full control and understanding over just about every minor aspect of your flight simulator.

Includes a simple to use livery manager that greatly improves the speed of selection by giving you an easy and effective interface to manage. All of this really does make your life much easier and ensures you'll have a real spring in your step when organizing your flight choices.

Use the Diff-manager to make sure that you can manage changes which have been put in place by other software meaning that you know exactly what is likely to be occurring on the screen at any given time. This reduces stress and makes your life much easier than ever before.

Clear joystick controls for home cockpit users meaning that you can set them up to fit with your own requirements and to fit your style.

Select programs remotely from a distance with an easy to use client system that's provided.

A new and fresh user interface makes management exceptionally simple.

Many new changes to the way that this software interacts with the general world around it.

New platform support for FSX, FSX: SE and various editions of P3D.

A better overview that lets you see the various settings in place to maximize your chances of putting together the right combination.

A reworked editor that allows you to freshen and change all things scenery related in a matter of clicks, reducing the complexity of managing your simulation when you're moving forward.

All dialogues use the same interface logic so you should have no problems in identifying what you are being asked by the simulator.

And much more!
Where Can I Get SimStarter NG?
SimStarter NG is the next level of configuration software for all simulation fans and it can be, without a doubt, make your life much easier. If you want to purchase it yourself, you can do so from SimShack.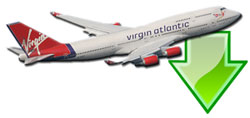 Don't forget... We have a huge selection (over 24,000 files) of free mods and add-ons for MSFS, FSX, P3D & X-Plane in the file library. Files include aircraft, scenery, and utilities All are free-to-download and use - you don't even need to register. Browse on down to the file library here.