For fans of Carenado mods, you now have something exceptionally fun to play with waiting for you. The Carenado DO228 100 HD Series has finally been released for both FSX and P3D. Complete with all the features that we have come to love and expect from Carenado, this take on the Dornier Do 228 manages to capture reality as closely as you would have hoped for.
This special take on the aircraft is designed to offer a much greater level of realism than before. If you have flown any versions of this previously, this Do 228 100 will offer something much closer to the reality.

About the Do 228
The Dornier Do 228 is a fantastic STOL utility aircraft made by the Dornier GmbH group. It's a classic of the aviation industry, created from 1981 right the way through until 1998. It was created to be a part of the Asian market by Hindustan Aeronautics, and from there it has grown to become a massive part of the markets overall history. Even today, it's still in active service in many parts of the globe.
Around 127 aircraft are still in active use serving various duties. In 2009, a build was put together by German groups, dubbing it the 'New Generation' with fresh fuselage, wings and tail units. This customized improvement gave the aircraft an extra lease of life, and the extras such as new five-blade propellers improved performance dramatically.
This model was introduced in 2010 and has received a wide range of accolades since for the performance it can achieve.
The aircraft is a major favorite of utility firms as it has large side-loading doors and a great fuselage section. As such it's easy to load and unload, making it a great selection of transport and utility management. The supercritical wings used is also one feature that stands out.
Overall, the aircraft has been used for more jobs than you might expect. It makes use of commuting systems, military transport, cargo haulage and even special operations when it's needed. This versatility has seen it take part in maritime surveillance, search and rescue as well as environmental research operations.
On the military front it has been used for help with medevac, border patrol and various other surveillance programs in the past. This easy to use nature means that despite being out of creation for some time, when available this is still one of the most reliable workhorses on the market.

What's Included?
Brings 6 excellent HD liveries to the table, each following historical precedent to carry the right look and feel. Each livery has been built using the highest possible quality of texture available as well as following images and video religiously to ensure everything from color to shine blends effectively.

One blank livery is included for all the artists out there, too. Easy to use and provides a simple way to give yourself a fictional/fantasy livery. From your own livery to one based on a popular airline that you love, the choice is yours if you have the artistic qualities.

Various PDF files are included in this, too. One gives you an emergency checklist to work through – if things go wrong mid-air, you know how to fix them. The checklist lets you also make sure that you start the aircraft in the right way to help minimize the risk of problems.

A checklist is provided for basic start-ups, too. You can also check how far you are to the limit of the aircraft by looking at the performance tables provided. These will help you see just how close to the top level of performance you are with respect to the aircraft.

Multi-function displays and FMS systems are included in the PDF so you can learn how to use both, too. These are irregular functions to have on some aircraft and thus the help files can be useful for getting to grips with a wide selection of various fixtures and performance systems.

Make use of the best way to fly this aircraft with the help of the Recommended Settings PDF. This helps you see the best way to fly this module and to add in all of the key extras that make such a telling difference to the flight performance and style.
VIDEO: First look at the Carenado DO228! Impressive visuals!
Key Features
Makes use of the Carenado GNS 530 with Reality XP integration included. This is a very useful feature and one that ensures you'll see greater performance levels in the cockpit as well as helping you fly the aircraft without any limitations, vastly improving the options for safe flight management.

Comes with the original simulation autopilot installed. Although not perfect it works well enough to get you from A to B without too much problems. Will most likely require monitoring as you fly, but other than that very easy to use and adapt to.

Absolutely sensational texture qualities are seen across the board here. With 4096 x 4096 quality textures provided to you at all times, you should really see a big difference. When compares with the standard textures for base simulation models, this really is like night and day! Watch your aircraft feel more authentic than ever with this.

The volumetric side-view prop effect is backed up by the addition of the dynamic propeller shining effect. Each of these effects come to play together and creates an engaging look that is far akin to reality than normal. Overall, these new effects go a long way to adding much-needed authenticity.

32-bit real Do 228 3D sounds are included, also. These sounds are exceptionally detailed and are from the actual aircraft itself. If you only want to fly with authenticity, then this is a must-have module.

Fully customizable panels are included which are excellent for controlling window transparency. It also lets you change things like instrument reflections, wheel chocks, sight props and static elements otherwise related. This helps to set the perfect tone within the aircraft itself.

Authentic flight dynamics. Using real weight, balance and power performance stats to make sure that the DO228 flies the way that it was supposed to. Made to offer a simple and effective solution that provides the ideal balance to the model as a whole.

Thorough testing has been carried out by genuine pilots. This makes sure that the aircraft flies with the correct performance levels and further ratifies stats and figures on the flight performance.

Authentic night lighting and effects added to the cockpits. These help to make the aircraft shine brightly and to carry the right depth when flying during the early hours. No longer do you need to hope you have got your angles and your depth right due to a lack of visibility.

Special Additions
This edition of the mod is Version 1.1. We expect that future mods and improvements will be made to bring the mod further into line with reality and correct issues.
Makes use of full integration alongside Flight1 GTN 750*. This means that you can get used to having access to your full complement of hardware within the cockpit. Improves operational efficiency and also makes sure you will be seeing an increased level of realism thanks to the newly added control that this provides.

Reality XP GNS520* integration is provided for FSX users as well. This is very useful for making sure that you have access to your systems when flying. If you feel like the cockpit if a little bare then grab the Reality XP or Flight1 GTN for simplicity.

Improve your flight management with the help of the Start Lock system being included. This simulation adds another little layer of authenticity but also will make it easier to get the aircraft off the ground and into the sky. The perfect solution for quick and easy flight take-off and landing.

Uses official recreation of the TPE-331-5 engines. This simulation catches that reality perfectly, offering a fresh take on the way that this aircraft operates itself.

Full FSX and P3D compatibility. If you want to make the most of your aircraft, then using it with the versions described below is very useful. This will make sure you are flying your aircraft with the right edition of each of the compatible simulators.

Both cold and dark start-up options are provided. This makes it easier for taking off with in the way that you feel most comfortable, making it ideal for veterans and newbies.

​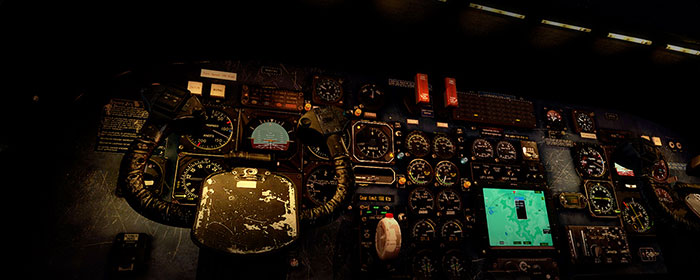 System Requirements
A fully working internet connection is needed to install – but not use – this product. You also need to activate the product online. Make sure you only try to install this when using the web.
At least Windows XP SP3, also compatible with Windows Vista and/or Windows 7 32/64-bit.
A fully working copy of either FSX with Acceleration or P3D v2.5 or above. Also works with FSX: Steam Edition.
At least an i3 processor that runs at 3GHz or more.
2GB RAM minimum, recommended would be 4GB+.
512MB graphics card minimum.
1.2GB HD space needed, more recommended to avoid disk space being full.
You can grab your copy over at SimShack.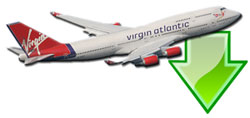 Don't forget... We have a huge selection (over 24,000 files) of free mods and add-ons for MSFS, FSX, P3D & X-Plane in the file library. Files include aircraft, scenery, and utilities All are free-to-download and use - you don't even need to register. Browse on down to the file library here.