In any mod worth using in flight simulation, updates are provided to help further improve the features it provides. One mod that has made a really impressive run of updates and improvements over the year has been the PMDG 737 NGX Reboot by FS2Crew. Worked on time and time again, this mod always keeps finding new ways to add more to the reboot to help improve your aviation experience.
The latest update that has been released now takes the mod up to Version 3.1. If you already own this mod, you should definitely update it with the new version.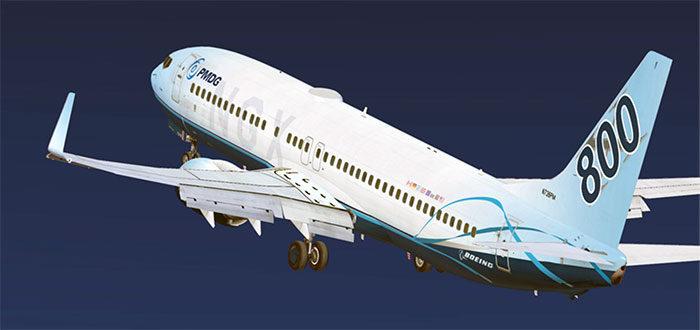 PMDG 737 taking off.
Not only does this make PMDG 737 flights more fun and engaging than before, but it's going to help correct some of the minimal complaints that existed about the last release. The developers take a huge amount of pride in offering services that continue to improve and change, and this is no different. Thanks to the new changes that they have put in place, you can now get even more out of your time in the skies with a PMDG 737!
Thanks to this, you can begin to enjoy a new version that takes the original, improving on it even further.
What is FS2Crew NGX Reboot?
This mod itself is a mod created by FS2Crew that provides an airline crew simulator. Since we all crave realism and enjoyment when we are up in the skies, it's useful to have access to every feature. While many sim users will concentrate on using the features of the aircraft, having access to the right kind of crew members can make a huge difference to overall flight enjoyment.
So, this new take on the mod does a rather spectacular job of rebuilding the kind of crew you would expect to see. By having to understand, oversee, learn and then implement full aviation procedure, this helps you to learn more about how airlines genuinely do work. If learning and improvement of your aviation skills is going to be a major part of your future, or it's a hobby you love, this is well worth having.
The PMDG 737 is a good aircraft, but it becomes even more enjoyable to fly if you can put the right crew in the cockpit. Rather than feeling like you are doing it all on your own, this mod helps to add that much-needed crew support in there.
It's a fine choice to go for when you want to start enjoying your time up in the skies a bit more. Having to follow procedure is very important and it can make a big difference to the way that you control your aviation in general. With more options for management and control of the aircraft provided by each member who is added with this, you're in full control.
For many pilots, this can be a great deal of fun and also wonderful educational value. Looking to learn more about 'real' flight? Then try this out today!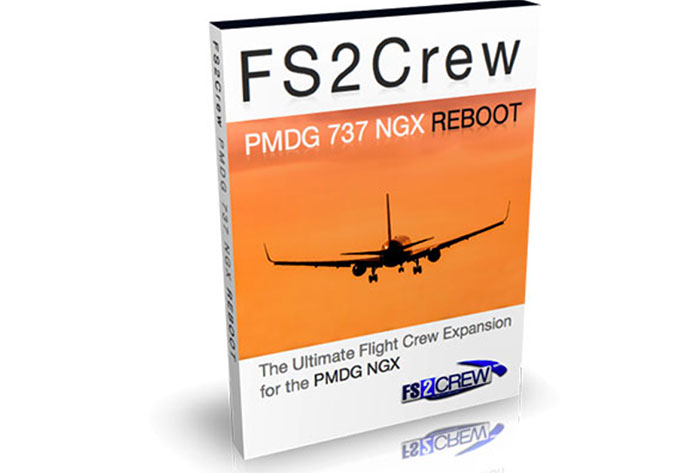 FS2Crew box artwork.
What's Changed in Version 3.1?
The best way to understand the changes that have been made in this update is to check below. So, what the team added or improved?
The ATC Client Xponder has now been changed to make sure that it saves properly. In the past, this was a major problem – configuration changes would not save properly. If you hit the CFG button in the past it would wipe your settings. With this, you get to avoid that problem.
Also, they have made a big change to the way that you can use the paneling provided. Now you can use the Secondary Panel using a joystick button or a keyboard hotkey. Thanks to this, you can get even more functionality up in the skies by paying attention to this.
One operation issue that was causing a lot of strife was the freeze that would occur when you would request a Secure Checklist. With this, you get to avoid that freeze from happening as the team have patched it.
Another major solution has been the removal of the chance that the hydraulics caution would kick in when starting up the engine. This would only occur if you have Emergencies disables, but it was still an annoyance for users.
One big change has been the introduction of the Soft/Hard Mute changes. Now, the green bar is no longer going to appear on the screen when speech is being heard. Be sure to get used to this as it's actually become something that people look out for when they are flying.
The Flap Movement Check issue has been solved now, too. If you use this, it's going to work exactly as it was supposed to when it was first installed.
One of the main changes that was put in has also been the correction of the Landing Checklist sound using the UK Voice Set 2 option. Now, this plays the sound accordingly – for many people, it would not.
Do you use the spoiler to trigger the After Landing Flow? If so, then a new minimum speed has been put in. in the past it was 20 knots, now it's 50. Make sure you get used to that to avoid any problems when landing!
The configuration channels have been altered, as well. Now, it can be used to disable the FO's timer when starting up the engine. By doing this, you are going to make sure that crashes to desktop are going to be minimized.
Installing Version 3.1
To install this mod, you need to just do the following:
Uninstall the original NGX aircraft if you already had it installed.
Now, manually remove any left-over PMDG 737 folders found in the SimObjects folder. Some tend to get left over even after uninstalling.
Re-install the NGX file using the install wizard provided.
You'll now have a totally fresh and easy to work with panel.cfg file.
Now, re-enable the FS2Crew NGX Reboot and everything should work out just as it was intended.
Enjoy the ride!
Visit the official FS2Crew website here. Don't forget, we also have an awesome selection of 737 add-ons over in the file library which you can download free of charge here.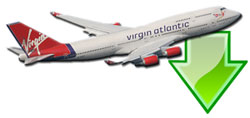 Don't forget... We have a huge selection (over 24,000 files) of free mods and add-ons for MSFS, FSX, P3D & X-Plane in the file library. Files include aircraft, scenery, and utilities All are free-to-download and use - you don't even need to register. Browse on down to the file library here.