As all simulation users know, it's vital that the simulated world reflects the real one the best it can. When it comes to being able to learn and integrate ourselves into the simulation community, immersion matters. Thankfully, teams such as Aerosoft find easy ways to fill in the gaps that default simulators ship with. Now, instead of having to put up with the respectable but generic version of Pisa International Airport, you can replace it.
With this exquisite recreation of the airport itself, you can finally make sure that visits to Pisa International Airport are worth remembering!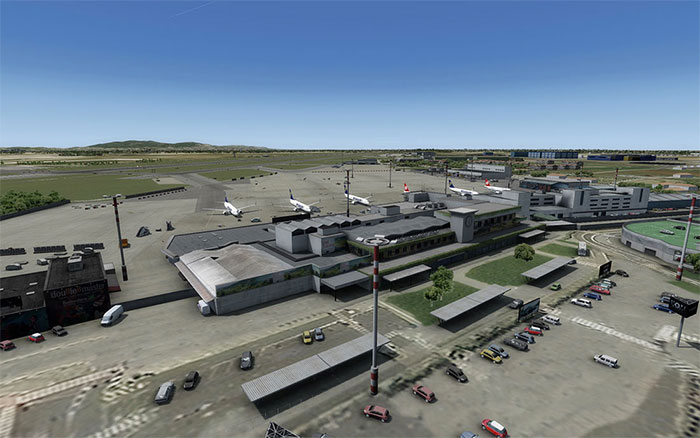 Overview of Pisa International Airport.
About Pisa International Airport
As the main airport of the Tuscany region of Italy, Pisa International Airport is hugely important to the nation. It helps to bring people to and from one of the richest and most important regions of Italy. However, the airport might be better known by its name, dedicated to the great scientist Galileo Galilei.
Born in the city of Pisa himself, the airport was a fitting tribute to his incredible life and achievements. Now, the airport is arguably one of the main reasons why people come to see Tuscany, alongside key attractions in the city such as the immense Leaning Tower of Pisa.
The airport stood as a military complex in the 1930s, and even to this day it serves as part of the Italian Air Force, the Aeronautica Militare. It served as the 46th Brigade Aerea Silvio Angelucci' home; the 46th Air Bridge in the IAF.
Despite being a major hub for military command, Pisa International Airport also offers an impressive domestic importance to Italy. For example, it brings an impressive 4.8m passengers into the country according to a 2015 average. This impressive volume makes it one of the busiest civilian airports across the entirety of Italy.
With this update, then, you can make sure that any future visits to Pisa International Airport portrays the above. The original can feel drastically under-whelming, making it hard to really enjoy any and all visits to the airport. So, with the help of this, you can begin to make sure that with a new range of high-end scenery, improved textures and greater accuracy, Pisa International Airport is worth visiting once again.
Tuscany is a fantastic location, and a major part of Italy, but many people visit it by arriving first at Pisa International Airport. Bring it to life with the attention that it deserves today!
VIDEO: Official Aerosoft Trailer Video
Major Features
Of course, this modification delivers a full recreation of Pisa International Airport itself. Not only do you get the airport in all of its glory, but you also get the military section of the airport. Previously left untouched, this makes a pretty epic addition to your simulation experience.
The city of Pisa itself has been re-touched and improved, as well. This is very important given the (relative) state of the original. Now, the city carries some of the true hallmarks and architecture that make it so worth visiting.
Indeed, one of the main changes has been within the city itself. The iconic Leaning Tower of Pisa has been recreated with detail and care. This is such a nice touch, and goes a long way to making sure that flights over Pisa feel recognizable. The Cathedral, Stadium and more have all been brought up to modern standards, too, making Pisa feel like the city it is – worthy of our respect and time!
Using 30cm/pixel photorealistic ground imagery, too, Pisa and the Airport look excellent. This is a nice touch and makes sure that the whole area looks far more like what you see when flying over in reality. For an improvement over the original, this is an undoubted must-have.
Also, with baked ambient occlusion used to help paint the perfect atmosphere and effects, this looks far more authentic. The visuals can be improving using the excellent 2K texture package. If you find that performance dips, though, you can easily swap out these textures. A 1K package was included, as well.
You also have static aircraft of all shapes and sizes sitting around the Airport and military section. It adds a nice bit of population to the location, further adding to the improved authenticity.
Version 1.1
As ever, Aerosoft have found the time to look into improving their rendition of Pisa International Airport and Pisa itself. This brought about the introduction of Version 1.1, a huge improvement over the original release that adds to it excellently. If you are looking for a way to build upon the original, then make sure that you download the update!
It introduces a new configuration tool. Now, you can change jetways and lighting for both runways and taxiways. It's a small addition, but one well worth having – especially since all updates are free to install!
Another nice touch has been the re-mipmapping of all textures. This helps to further bring together the high quality of the image, adding a better balance and a more delicate finish to proceedings. The jetway models have also been remade, ensuring that they live up to the same quality of the rest of the airport.
AI parking problems were solved, too, with Static and Live aircraft having various clashes before. With this problem gone, operation of the airport can go back to being harmoniously smooth!
New yachts are all dotted around the area, too, with individual paintings to help individualize this epic and worthwhile new feature. Changes to other parts of the city and Airport have been carried out, looking to improve everything from flood lighting artefacts to correctly placing land-class areas.
It's these nice changes that help to make sure that the update is well worth installing. Whether any of the problems above had irked you or you just want to make sure you have the most updated version, it's worth having. These help to correct some of the small problems that could have potentially make your visits to Pisa International Airport and the city as enjoyable as it should be every time you arrive!
You can purchase your copy over at SimShack here.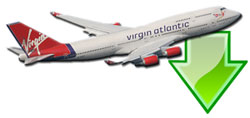 Don't forget... We have a huge selection (over 24,000 files) of free mods and add-ons for MSFS, FSX, P3D & X-Plane in the file library. Files include aircraft, scenery, and utilities All are free-to-download and use - you don't even need to register. Browse on down to the file library here.