To celebrate and commiserate the end of the great Concorde and to reflect on its great history, we have created a selection of interesting and very informing resources availible related to Concorde. From history, technical information to images and news pieces and informational material, this is a complete editorial on this wonderful aircraft.
Concorde Overview
Anglo-French negotiations concerning the development of a supersonic transport aircraft culminated on 29 November 1962 in the signing of two agreements, one between the French and British governments, the other between the manufacturers to whom the project was entrusted. The agreements provided for the manufacture of two Concorde prototypes, followed by two preproduction aircraft and two airframes for static and fatigue testing. First flight (s/n 001) took place on 2 March 1969. The static test programme was completed in September 1973 and this airframe was tested to destruction in June 1974. Fatigue testing was programmed to continue until two aircraft `lives' (about 48,000 flights) had been attained.

The planned flight test programme, involving the two prototype, two preproduction and first four production Concordes, achieved its target of 5,335 hours flying at the time when the full passenger-carrying certificate of airworthiness was granted by the SGAC and CAA in late 1975.

By the beginning of 1979, a total of 19 Concordes had flown, including 15 production models. The 16th and last production aircraft first flew on 20 April 1979. In development and test flying with the manufacturers 2,930 flights had then been made, of which 1,800 involved flight at supersonic speeds. A total of 6,560 hours block time had been amassed, including 2,450 hours supersonic. In addition, up to the Summer of 1979, airline service had involved 7,600 flights amounting to 26,000 hours.

Airframe development and production of the Concorde were undertaken jointly by Aerospatiale and BAe, with two final assembly lines, at Toulouse and Filton respectively. There was no duplication of main production jigs.

Aerospatiale was responsible for development and production of the rear cabin section, wings and wing control surfaces, hydraulic systems, flying controls, navigation systems, radio and air conditioning. The automatic flight control system was designed by Marconi (now GEC-Marconi) in the UK and SFENA (now Sextant Avionique) in France, under contract to Aerospatiale. BAe was responsible for the three forward sections of the fuselage, the rear fuselage and vertical tail surfaces, the engine nacelles and ducting, the electrical system, sound and thermal insulation, oxygen system, fuel system, engine installation, and fire warning and extinguishing systems.

The first two production aircraft were flown on 6 December 1973 at Toulouse and 13 February 1974 at Filton, each attaining a speed of approximately 868 kt (1,610 km/h; 1,000 mph) on its first flight. Third and fourth production aircraft flew for the first time at Toulouse and Filton on 31 January and 27 February 1975 respectively. Special category certificates of airworthiness were granted in May and June 1975 by the SGAC and CAA, anticipating the full airworthiness certificates which were granted on 13 October and 5 December 1975. The fifth and sixth production aircraft made their first flights on 25 October and 5 November 1975 respectively, and the next four production aircraft were delivered to Air France and British Airways (two each) in 1976. Nos 11 and 12 first flew 10 February and 17 March 1977, followed by No 14 on 21 April 1978, No 13 on 26 June 1978 and No 15 on 26 December 1978.

British Airways and Air France each received seven aircraft. Air France has since removed one aircraft from service permanently.

In 1977 and 1978 BAe flight tested modifications to the wing and tail control surfaces designed to reduce drag and fuel consumption. These modifications which consisted of an approximate 0.61 m (2 ft) increase in the fin chord and an approximate 0.05 m (2 in) increase in the chord of the elevons and rudder were designed to reduce fuel consumption by approximately 680 kg (1,500 lb) on a flight of 3,500 n miles (6,485 km; 4,030 miles). Also in 1978, BAe flight tested a new thinner air intake lip. This modification reduced fuel consumption by approximately 1,360 kg (3,000 lb) on a supersonic flight of 3,500 n miles (6,485 km; 4,030 miles).

On 2 March 1999, the 30th anniversary of Concorde's first flight, an average total 10 aircraft had flown 920,000 hours, more than 600,000 hours at supersonic speed.
Concorde Technical Information
| | |
| --- | --- |
| Height (m): | 11.40 |
| Length (m): | 62.10 |
| Max Range (nm): | 3550 |
| Max Rate Climb (m/min): | 1525 |
| Max T-O Weight (kg): | 185065 |
| Wing Span (m): | 25.56 |
Concorde Facts and Figures
Concorde remains the world's only supersonic passenger aircraft.
It operates daily out of London Heathrow and Paris' Charles de Gaulle airport to North America.
It cruises at around 1350 mph at an altitude of up to 60,000ft (11 miles).
A crossing from Europe to New York takes less than three and a half hours - less than half the normal flying time for other jets.
The record crossing stands at 2hrs 52mins 59secs.
Travelling westwards the five-hour timed difference means Concorde lands before local arrival time catches up with the local departure time.
History of Concorde
Concorde was born out of separate French and British projects which joined forces in 1962.
The partnership led to the British Aircraft Corporation (later British Aerospace) and Aerospatiale of France to build 20 Concordes.
The first prototype plane (001) was rolled out of its hangar at Toulouse in France in 1967.
Its first flight took place on 2 March 1969 from Toulouse.
1969: The first flight of Concorde 002 took place from Filton, near Bristol in the UK, on 9 April 1969.
1969: Concorde successfully completed its first supersonic flight on 1 October.
1973: Concorde 002 lands at Dallas/Ft Worth on its first visit to the USA.
1974: The aircraft completes its first double transatlantic journey in one day on 17 June.
During this period the aircraft was subjected to 5,000 hours of testing by the time it was ready for passenger service.
The first commercial flights took place on 21 January 1976 when British Airways flew from London Heathrow to Bahrain and Air France from Paris to Rio.
Transatlantic flights began later than year.
Concorde Specifications
Four Rolls-Royce/Snecma Olympus 593 engines provide more than 38,000lbs of thrust each.
They are some of the most powerful commercial jet engines in existence and provide a take off speed of 220 knots.
Concorde is 62.1 metres long and consumes 5,638 imperial gallons of fuel every hour.
Its maximum take-off weight is 185 tonnes and it has ten landing wheels.
Concorde collectables
PARIS (AFP) - A nose-cone in the garden, a pilot's padded seat in the study, or maybe a Machmeter as the perfect executive toy? Fans of Concorde will have a rare opportunity when parts of the decommissioned airliner go on sale in Paris in November.

Air France, which flew its last supersonic service in May, has asked Christie's France to auction a number of pieces and mementos of the historic jet in order to raise money for a children's charity that it runs.

Among the items to go on sale on November 15 are two Olympus 593 engines, which powered the airliner at speeds of up to 2,200 kilometres (1,275 miles) per hour and are widely considered as a triumph of engineering.

A radome -- the 3.5 metre cone at the end of the plane's nose -- is regarded as the centre-piece of the auction with an estimated price of 10-15,000 euros (11,200-16.800 dollars). Various fins and ailerons are also on sale.

From inside the aircraft collectors can snap up parts from the instrument panel, including the Machmeter or speedometer, as well crew seats and kitchen items including sets of designer porcelain used for in-flight meal service.

The sale also includes several scale models and photographs charting the airliner's 27 years of commercial flying.

Air France and British Airways (BA) -- the only two airlines to fly Concorde -- are stopping supersonic flights because of doubts about their economic feasibility as the aircraft age. BA will fly its last service later this year.

In July 2000 an Air France Concorde crashed outside Paris killing 113 people, and a technical flaw in the wing-based fuel tanks was blamed.
Concorde on Flight Simulator
There are many concorde addons for flight simulator 2004, 2002... etc. One of the best ones is this one here:
I'm sure that many of us were disappointed when Microsoft removed Concorde from FS2002. There were many options for the budding Concorde pilot to take; Payware, Freeware or DIY. Luckily, one of the best freeware Concorde distributions by Mario Coehlo is now available for download. Mario Coehlo's Concorde for FS2002, as featured in PC Pilot magazine is now available for download, the package, totalling 12MB is a complete compilation of aircraft, panel, sounds and textures for ease of install - no configuration is required.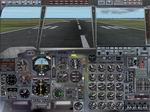 The aircraft has been based on the native FS2000 model, but with major adaptations and improvements for the FS2002 architecture. The model includes a great realistic panel, with full functionality - including the new ATC features available in FS2002, that were not present in FS2000. The aircraft includes complete working undercarriage, moving rudders, ailerons, spoilers - and the famous 'swivel nose'. The nose can be tilted in increments to suit the types of flight that Concorde endures. Mario Coehlo's Concorde for FS2002 can be downloaded by clicking here.
You can also get your hands on a Concorde add-on that's fully compatible with Microsoft Flight Simulator X right here.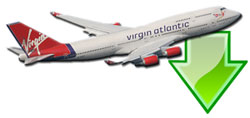 Don't forget... We have a huge selection (over 24,000 files) of free mods and add-ons for FSX, P3D & X-Plane in the file library. Files include aircraft, scenery, and utilities All are free-to-download and use - you don't even need to register. Browse on down to the file library here.