MSFS Papua New Guinea Scenery
Dive into the captivating landscape of Papua New Guinea with our extensive collection of freeware scenery mods, specifically crafted for the latest 2020 release of Microsoft Flight Simulator (MSFS). Designed by passionate flight sim experts, these modifications aim to elevate your virtual flying experience to new heights.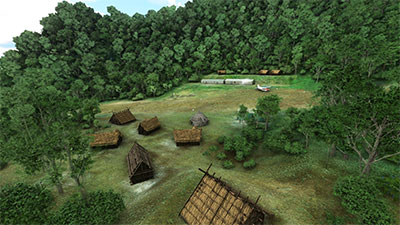 ​Aviation enthusiasts are well aware of the challenges that PNG's diverse terrain and weather conditions present. Boasting over 800 airstrips and airfields, with a majority being bush-type, this region offers a plethora of thrilling opportunities for bush pilots and adventure seekers alike.
Our PNG Scenery section is continuously expanding, as talented freeware developers submit their latest creations. These mods fill the gaps left by MSFS's default offerings, which do not provide detailed coverage for this unique and remote area.
As you explore the mods, you'll discover that most of them focus on enhancing bush airstrips. However, major airports and airfields have not been left out. When new submissions from freeware developers arrive, you'll find them promptly featured on Fly Away Simulation, ensuring comprehensive coverage of Papua New Guinea's aviation landscape.
In summary, our diverse collection of Papua New Guinea scenery mods will significantly enrich your MSFS experience, capturing the essence of this remote and breathtaking region. Stay tuned for future updates as we continue to expand our offerings, encompassing both bush airstrips and major airports alike. Happy flying!