Now available as a free download provided by Visual Flight is FS2004 Toolkit, a set of utilities to make it easier to move scenery from FS2002 to FS2004. For full details, click on Read More.
Anyone wanting a simple way to move their scenery from FS2002 to FS2004 might be interested in the new FS2004 Toolkit available free from Visual Flight, creator of VFR Photographic Scenery.
The toolkit includes programs which may be useful for migrating scenery from FS2002 to FS2004. It may also be useful for installing scenery designed for FS2002 into FS2004, and for other types of add-on as well as scenery.
FSMigrate - Allows FS2002 Scenery Library entries to be selectively copied to FS2004 without disturbing the existing FS2002 set-up or requiring that scenery be uninstalled/re-installed.
FS2002_IS_HERE - Allows FS2002 add-ons to be installed direct into FS2004 by fooling them into thinking FS2004 is FS2002. Can also be used to set or change the FS2002 path in the Registry.
FS2004_IS_HERE - Unlikely to be needed, but can be used to set or change the FS2004 path in the Registry.
FSMIGRATE
FSMigrate works by taking Scenery Library entries from FS2002 and transferring them to FS2004. This is a lot easier and reliable that doing the same thing by hand, particularly if you have a lot of different scenery areas loaded into FS2002.
FSMigrate will optionally only transfer scenery areas which are active in FS2002, so you don't need to transfer all the clutter you may have accumulated over the years. If there's any other scenery areas you don't want in FS2004, you can temporarily disable them in FS2002 before running FSMigrate.
FSMigrate preserves the layering order as it transfers scenery to FS2004, and as a hidden side benefit, tidies up the area and layer numbering as it goes.
Anyone planning on continuing to use FS2002 alongside FS2004 will be reassured to know that FSMigrate doesn't alter the existing FS2002 setup in any way except that FS2002 and FS2004 end up sharing the scenery index files, which may cause the scenery to re-index when switching between the two versions of Flight Simulator.
One benefit of using FSMigrate (or doing the equivalent manually) is that each add-on scenery is only installed once on disk, thus saving valuable disk space compared with the alternative of installing scenery separately into each version of the simulator.
FS2002_IS_HERE
FS2002_IS_HERE is a simple program that can be used to fool programs into thinking FS2002 is in the FS2004 folder, thus allowing installers/setup programs designed for FS2002 into working with FS2004.
FS2002_IS_HERE has a variety of other uses, along with the companion program FS2004_IS_HERE. Used wisely, these programs can be very useful, but they cannot make FS2002 add-ons work in FS2004 or vice versa if there are incompatibilities. In the worst case they may even mess up your FS2004 set-up.
INSTALLING AND USING FS2004 TOOLKIT
FS2004 Toolkit requires no installer, and has no cumbersome user interface. It is quick and easy to use - just answer a few simple yes/no questions (it's easiest if you just accept the defaults). Documentation is included.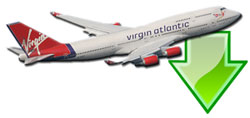 Don't forget... We have a huge selection (over 24,000 files) of free mods and add-ons for MSFS, FSX, P3D & X-Plane in the file library. Files include aircraft, scenery, and utilities All are free-to-download and use - you don't even need to register. Browse on down to the file library here.