Having been a prominent name within the varied flight simulation modding community for some time, REX Game Studios have produced some of the leading environmental and scenery improvements made for Prepar3D and other flight simulators. Their quality in design has been one of their main selling points for many years, with another key factor being their open willingness to update and improve their old products. Not many packages get updated once they are released; by REX Game Studios have always made a point of taking on their old works and improving them even further.
The latest release from REX4 was their fourth Service Pack update for REX4 Texture Direct. These latest changes and improvements bring a variety of changes to the entire user experience, and make sure that everyone can benefit from these upgrades regardless of their system quality.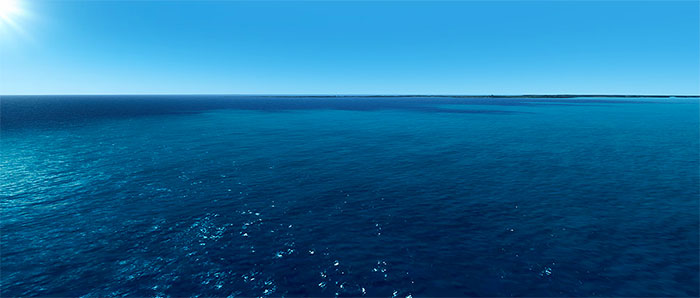 By giving you intricate details about the textures that have been loaded and installed into your flight simulator, you can now understand far more effectively just what has changed in front of you. As the latest update package to be released for REX4 Texture Direct, you can now see a list of many of the helpful changes and additions that might have simply passed you by!
Additionally, they have timed the release of the fourth service pack with the Texture Update 2 package for the same system. This brings many new changes to the entire composition of the actual textures, and ensures that they combine together better than ever. With updates to the sun and wave animation textures throughout the product, you will find that running these updates on DirectX 11 machines will be far more effective than ever before. It's been improved, also, to work better with many of the lesser spotted changes in Prepar3D 2.4.
This isn't all that you'll get with these new updates, however. You also get many small fixes and additions to help make sure that your flight simulation performance is the best that it can be. A fix has been provided to help improve the way that static wave animations are shown within the game. Now, bodies of water come alive rather than looking like the dull and static versions you are so used to seeing. These small changes and additions can help make the entire program feel more alive than it ever has when using the Texture Update package.
You can pick up both packages from the REX4 website directly. This gives you access to all the older versions, as well as these latest updates. If you already own the products, then you can install the update packages right away through the REX4 Texture Direct software. If you don't have access to the software at the moment, though, you can find them located here on the REX Support Forums. You'll also find ample answers and advice for installing the program properly, so if you are having any problems you will get plenty of assistance from the experienced members.
What is REX4?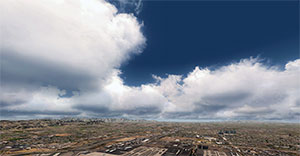 REX4 Direct is one of the latest improvements and changes to the flight simulation experience for those who want a little bit more. It gives you a series of environment add-ons that all work together, and have all been produced to work in tandem by REX Game Studios. This is, in essence, the brainchild and product of hours of hard work by the developers, ensuring that you can get access to one of the most enjoyable add-on platforms that is available at the moment.
They provide you with an unprecedented level of changes and additions to the world that you are living in, built on providing an accurate and realistic representation of the world around you. Many of the textures within the vanilla simulators can be quite dull and uninspiring, but this brings the entire world to life with a whole new set of textures to replace the old ones.
REX4 Direct has been used with both the Prepar3D v1 and v2 software available, and it's also fully compatible with Microsoft Flight Simulator X. If you want to see just how different the flight simulation experience can be with the help of REX4 Direct, then you should consider checking out their website using the link below for more information.
They are one of the most reputed names in the business for a reason – they create update packages that genuinely go ahead of what the normal flight simulators are able to offer us in terms of realism and overall graphical quality.
REX Game Studios
Having won more than 16 awards in their time for the level of environmental changes they can bring into the flight simulation world, REX Game Studios have established themselves as the "Go-To" guys for anyone who needs a bit more realism in their flight simulator than they are currently getting. They have released various products as the REX Soft Clouds package, the products mentioned above and many smaller add-ons that can directly affect and improve your overall gameplay experience.
Having found a way to upgrade the overall quality of the flight simulator that you are using graphically without affecting the performance, you will find it easier than ever to just move around the world and take in a breathtaking, life-like planet. So many small changes are included in their packages that, together, they can give you all the assistance that you could possibly need to challenge yourself in the right manner.
They've been around since 2008 and have become a real star name within the community. They find various ways to make some of the most incredible changes to the simulator that you thought you might not see until the next flight simulator series' start to come along in the coming years!
You can find quick and simple access to the REX Game Studios website from here. You can then find links to all of their products to make a purchase if you see anything that you like the look of, or think could help your education.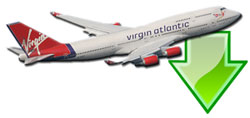 Don't forget... We have a huge selection (over 24,000 files) of free mods and add-ons for FSX, P3D & X-Plane in the file library. Files include aircraft, scenery, and utilities All are free-to-download and use - you don't even need to register. Browse on down to the file library here.