As an extensive add-on for those who have a love and passion of flight simulation, the Iris aircraft series awaits. Simulation fans always want to have the most realistic, fairest takes on the most popular aircraft. Well, this Iris Simulations take on the Pilatus PC-24 SJV aircraft is just what you are looking for. Deeply detailed, lovingly created and honestly managed, this is the perfect place to start.
Many people decide to turn to a Pilatus mod to try out something new and exciting. This is an aircraft with a great reputation, but not a huge amount of simulated attempts to create it. Therefore, this goes as far as is possible for a simulation team to make something convincing and fun.
This looks to follow all traditional trademarks and information, delivering an aircraft that's genuine to its real-life counterpart.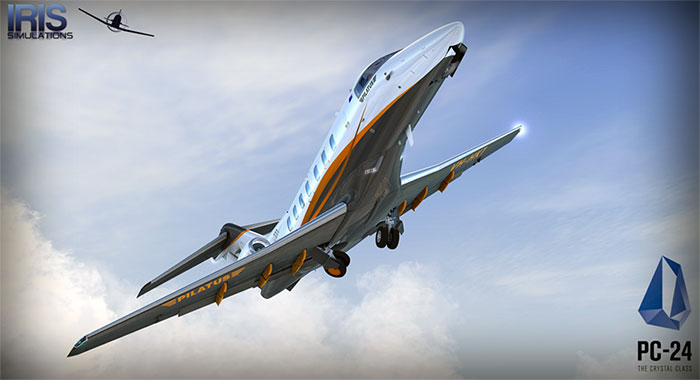 If you are looking to enjoy a simulation that changes, this is the perfect place to start.
Do you feel like your simulation needs a bit more "zest" to it? Then try this out!
New Sound Features
One of the most impressive parts of this aircraft mod is the introduction of new sound features. The FSX sound system is, to be blunt, mediocre. This mod, though, changes that by making the best of what is available. With new sounds far more akin to what you would expect, this makes flying much more fun.
The Williams FJ44 engine included in here can be heard from both inside and outside the cockpit. This adds a nice touch of atmosphere, and will go a long way to producing something special. If you feel like the atmosphere has been sorely lacking in the past, this corrects that – and then some.
Improved Display
A major factor for any good aircraft mod, though, is the display. An improved display level is very important for anyone who wishes to enjoy and integrate with a unique system. You need to be able to understand and appreciate where every element of the aircraft module is. With improved graphical interfaces, you can very easily make that come to life accordingly.
These detailed and custom display improvements make sure you can have a more authentic flight than ever. The improved details in the cockpit also makes sure that publicly detailed information is used accurately. The end result is a cockpit that looks as close to reality as we can get.
Also, this makes use of awesome 4096 x 4096 pixel textures. Each of these textures, then, makes sure that the exterior of the aircraft is as detailed and honest as it possibly can be. This also makes sure that you are left with an aircraft that really does carry the finest elements of flight.
VIDEO: IRIS PC24 SVJ
DIY Paint Schemes
Do you fancy a new look and feel for your aircraft? Then it might be time to consider getting involved with various DIY paint schemes. This aircraft comes with an awesome blank PSD texture file that you can fill up. When you use this you can make sure that the aircraft has the pre-requisite look and style that you were hoping for. Whether it's totally fictional look and feel is entirely up to you, though.
Whatever you wish to try and put in place, however, you'll find that a good DIY paint scheme is just what's needed.
Rise and Shine
The more you take off and the more the angles change, the better reflections become. This follows the rules of real-life when it comes to making sure that your flight can look as authentic as it possibly can. With the help of these realistic material reflections, you can see your flight better than ever.
This is also going to make sure that you can understand and appreciate the way that the aircraft should look. Compare the reflections with what you see in videos and even in real-life with this model. You can see the quality of the shine better than ever, making sure you are left with an exemplary looking aircraft.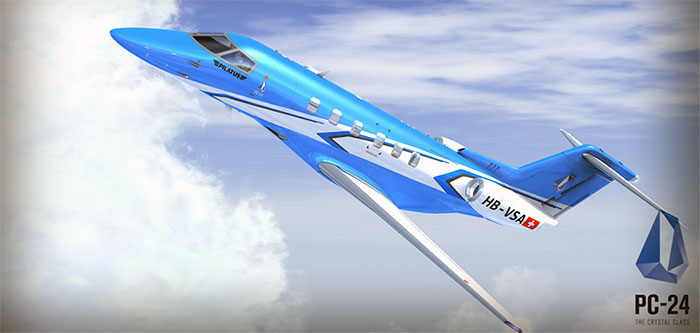 If you feel like visuals is important the depth in each of the reflections will really matter. Naturally, this helps you enjoy a much more sincere flight that follows the protocols of reality.
Fresh Cockpit Audio
We mentioned above about how important sound is when flying an aircraft in a simulator. Well, the cockpit gets the same treatment. Your cockpit no longer only has the ambient noises from outside and the operation of the aircraft. No, with this mod it introduces a fresh glut of different cockpit audio systems that sound spectacular.
Each of these can be used to make your life much easier in future, giving you a fairer and easier flight than before. The new audio is good for learning typical protocol, too, so listen in what the co-pilots are saying!
Improve Performance Accordingly
Are you dealing with low levels of performance when flying? Then it's time to make a change with this mod. You can find that even though this is designed for performance PCs, it can be reduced. Use the Texture Swapper tool and the VC Swapper to reduce the performance levels needed to run this. You can run this with ease on a lower end system if you just decide to make some small adjustments.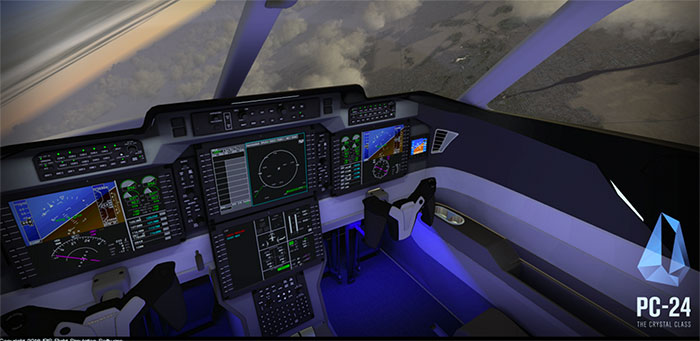 ​
Doing this makes perfect sense if you want to have a stronger level of performance in general. Now, your flights can feel faster at the touch of a button.
Instructions Provided
One of the best parts about this mod, though, is how easy it is to use. The developers have left a fine little wealth of information in the form of a detailed manual and documentation. Now, you can get the closest thing possible to an authentic, procedural simulation possible.
Everything that has been included in the documentation can be used to your benefit. As a simulated pilot you will face many trials when up in the skies. Well, with this documentation and manual you should have no problems navigating these typical issues!
What's Required?
To use this mod, you do have to meet some basic requirements. For one, you should have either FSX with Acceleration (or Steam Edition), or P3D Version 2: Academic Edition. If you do not have this you will have a limited, damaged and most likely inferior product to have some fun with.
Also, you will need a decent machine to run this. Try and have at least 8GB of DDR3 RAM, as well as a NVIDIA GeForce GTX 560Ti or above. Without these specs, you can find that performances can become a little dogged even if you reduce the quality levels.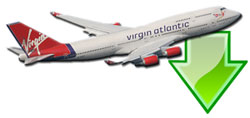 Don't forget... We have a huge selection (over 24,000 files) of free mods and add-ons for MSFS, FSX, P3D & X-Plane in the file library. Files include aircraft, scenery, and utilities All are free-to-download and use - you don't even need to register. Browse on down to the file library here.