For anyone who enjoys using mobile-based aviation hardware, a new product has arrived on the market. That's right, PositionGames have brought out a new Animated Cockpits solution that you should definitely check out. Fun and easy to get engaged with when on long journeys, this is definitely worth picking up. Whether it's just as a little time killer or as something that you genuinely use to enhance your experience is down to your own preference.
Some people will love this little tool, offering such a refreshing addition to the FSX/P3D choices. This provides you with an easy way for you to keep an eye on all of those important stats and figures. Flying around the world properly means taking real care of your aircraft. However, handling UIs and looking at all of those bars and figures can become an exhausting experience.


Screenshots of the app in use on an iPad.
This tool can act like a simple way to simplify the viewing experience.
Instead of trying to cram it all onto the one screen, this can be an excellent compromise. Now, you can move vital stats down from the screen onto your phone. All it takes is a quick glance down from screen to phone. Now, you get to avoid having to click into menus and look around for information that, really, you need on screen to fly at your best.
In terms of offering a simple solution for FSX and P3D management, this is well worth trying out. While it's not looking to re-invent the wheel, it's a finely tuned little support tool for any engagements you undertake. At the moment, it provides you with an easy way to feel a bit more like it would be for a real pilot.
What Does FSX Animated Cockpits Provide?
Rather than having to start taking your eye off the ball, clicking around, you simply glance around/down. Does that not sound a whole lot easier to manage and make the most of? Now, you have no reasons to struggle with cockpit navigation.
Without it bothering your screen, you can easily engage with micromanagement with simplicity. If you hate screen clutter and mess, then this can be a simple and easy solution to help clean up your viewing area.
At the time of writing, the mod currently introduces the chance to use six cockpit models. These include:
Cessna
Creation
DG808S
Goose
Beaver
Maule
Each of these, then, can easily be used to make sure you get a much more balanced means of management. Lots of people are used to taking second glances and quick checks at mobile devices, anyway. In fact, for a lot of us it's a lot easier to start glancing quickly away from the target ahead. Would you rather take a half-second glance, or start messing around with menus?
It's a small convenience, but one that most users can find a huge amount of benefit in.
This has been, at the moment, released for iOS devices. So, Apple owners can begin to enjoy a much easier flight module for many uses. A good choice for both tech-savvy newbies and veterans looking to authenticate the experience, this works great. Just make sure you get your mobile device plugged in for constant battery and visibility for your flight.
This tool is relatively heavy on battery life, so having your hardware plugged in can avoid any loss of vision when in the skies.


Additional screenshots on the iPad.
Key Features
For one, you can find that this is easy to use on the go, too. You don't need to be sitting directly in front of the computer to see what's going on. With this, it ostensibly can act as a second screen for you. This allows you to view the state of all of your cockpit gauges via cool, animated cockpits.
Also, it lacks any need for a local network connection to be needed. While unlikely, you could easily watch a game when on the move. It offers a rather interesting opportunity to enjoy a rather different aviation experience. Best of all, you can track other users' flights, making it easy to look and ascertain just what you need to improve upon in your next run.
Now, you can hone in on any flights that friends or family are taking part in. Watch with them, offering feedback and support if possible. You don't even need to have FSX or P3D for this; it's so easy to use. Now, you can make a use of all of the six cockpits to great effect, enjoying a remote viewing experience as well as a stats manager.
Should you do run into any problems, though, there's plenty of support available from the official team. The development team are very active, making troubleshooting simple. Also, updates will be provided for free, as well as the addition of new features in the long-term.
Got any other issues you might want an answer for? Then drop the support team a message.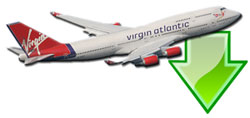 Don't forget... We have a huge selection (over 24,000 files) of free mods and add-ons for MSFS, FSX, P3D & X-Plane in the file library. Files include aircraft, scenery, and utilities All are free-to-download and use - you don't even need to register. Browse on down to the file library here.