After a long, excruciating wait, Flight Sim World is finally out of Early Access release. While first 'released' in May 2017, the simulator has gone through some extensive changes since then. In this article, we'll take a look at just what the latest simulator from Dovetail Games is capable of. Given the hype and the turbulent Early Access process, there's certainly a lot to think about with regards to FSW.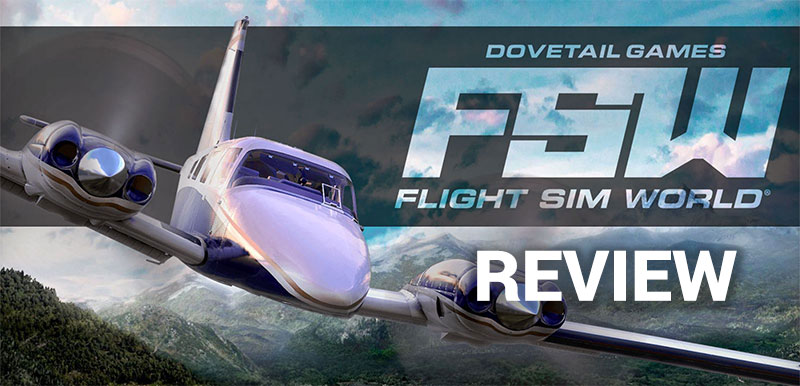 Now that it's here, though, we've had the pleasure of messing around with it for some time now. It's gone through some pretty major changes since it first landed on Steam, of course. That being said, we found that the 2017 release provided a large volume of what was to come. So, if you were never too impressed back in May 2017, you might not be too enamored with the April 2018 edition.
That being said, it's a very impressive simulator. How impressive, of course, depends on your own personal take. We personally are big fans of FSW, but with much to still work on and improve, it's hard to say what the ceiling is for this simulator.
It's a certain improvement over the likes of FSX, but does it beat other modern simulators like X-Plane 11?
In this article, we'll take a look at key areas. This will hopefully help you to better understand just where we see FSW in the modern pantheon. If you are swithering on whether or not you should pick it up, this will hopefully help you to "get" what you're investing in.
Given the lengthy development process and the rather argumentative nature of the release, is this worth the wait?
Should you invest your money into FSW?
Or would you be better off waiting for a while until some of its kinks are corrected?
What is Flight Sim World?
First off, a touch of background. Flight Sim World arrived via the Dovetail Games purchase of Flight Simulator X. Despite the fact that Dovetail Games are more known for their train sims, this might seem a bit of an odd marriage together.
That being said, though, it's a very impressive combination. First off, they helped to modernized FSX. Adding some improvements and killing off some long-lasting bugs, they re-released FSX to Steam under FSX: Steam Edition. It was a big hit, and many were hugely appreciative of the re-release. However, the hands of time were ticking and fans demanded something a bit more.
Then came the announcement – Flight Sim World was coming. With people so used to using FSX, the questions were already in the air. What about modding support? Would it really build upon the original to the extent that you would want to really see?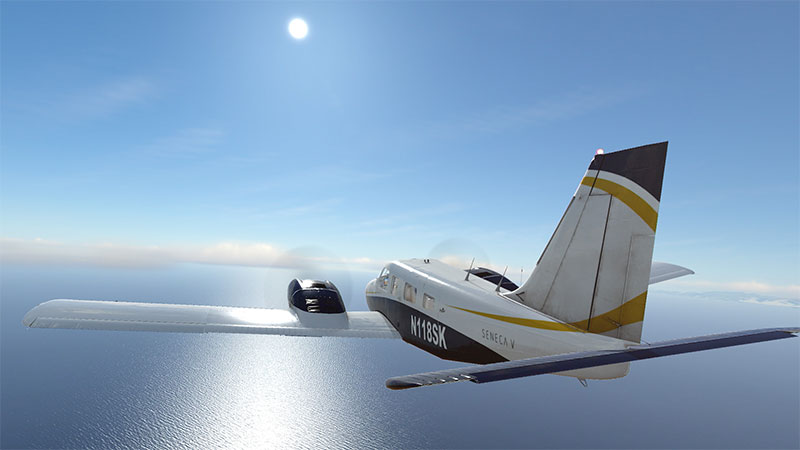 Using the old FSX game engine, they built up a whole new flight simulator from the floor up. Known as Flight Sim World, it promised:
Improved graphical performance and general realism.
Better aviation performance and greater realism.
A more naturally impressive and immersive world without the need for (so many) mods.
Vast new changes to aviation, allowing for new and improved flight tools and techniques.
This all sounded very impressive and promising, then. Fans were essentially being promised FSX 2 – a total revamp and rebuild of a much-loved simulator. When FSW hit Steam, though, it's fair to say that it's early May 2017 release was mixed.
Fans were unsure of some of the features, and others found it to be a departure from the FSX formula. With the release now more or less confirmed, then, what can you expect if you were to try it?
The Back End
Before we break down key features and the like, we wanted to take a quick look at something very important. Given this is built upon the old FSX engine, people were hoping that this simulator would be a major improvement without too much departure from the old-school FSX formula.
Well, given that this is able to extract much out of the simulator' engine, it's definitely an improvement on the back-end. However, most impressive is the fact that FSW takes far more control over the use of graphical processing capacity. People tend to want to leave FSX behind due to the graphical divergence between that and most releases in 2018. Well, this makes it much easier to tap into the true visual qualities that the engine could provide us with.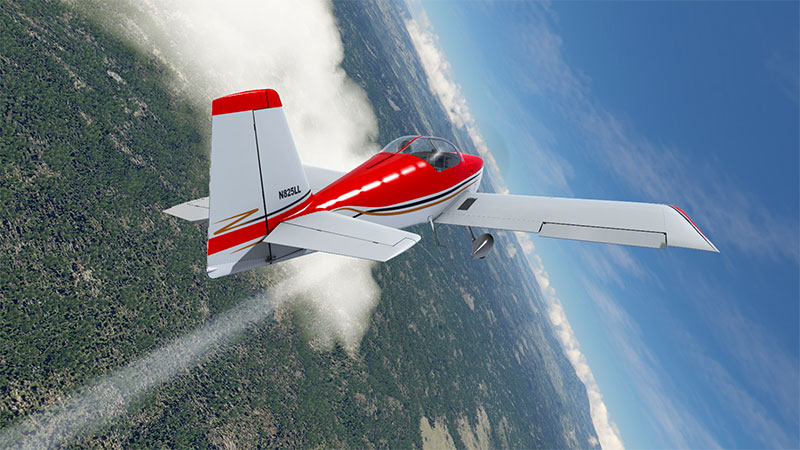 However, one of the major changes from FSX to FSW is the development of the back-end application. FSX was 32-bit, and this is 64-bit. In basic terms, this means that FSW can go far beyond the limitations of FSX. 32-bit software has far more limitations in terms of what it can be, mainly because they can only tap into a maximum of 4GB of RAM. This is a major issue, as it would mean that even if you had 64GB of RAM, your PC could only use 4GB of it on 32-bit programs.
This is a 64-bit development, though. That's very impressive, as it allows for greater development of the graphics and the performance engine that is provided. This means more realistic and authentic flight, better visual performance and the ability to tap into everything that your PC has to throw at it.
That's very important, as it can now match up with the likes of X-Plane 11 and really live up to the standard set in 2018.
Features and Requirements
Users who wish to get a good kick out of Flight Sim World, according to Dovetail Games, will need a machine that can match the following:
At least Windows 7, recommended Windows 8/10 64-bit.
Intel Core i3 6100/AMD APU Kaveri A10-7850K.
8GB RAM.
Radeon R9 Fury or GeForce GTX 970 /w DirectX v11 at least.
At least 40GB of available HDD space.
Fully working internet connection.
The Key Features that are listed for Flight Sim World often include:
The use of Acu-Feel™ tech – a major flight simulation mode that's become an industry standard.
Highly detailed GA aircraft made to match their real-life counterparts as best as possible.
Authentic modeling for both the aircraft and major landmarks and locations across the world
Professional, detailed and intricate flight sim planning for easy use and full control.
New globalized textures to help revamp the look of the world and make it much more realistic.
Lessons and missions to learn from, with a full mission editor for professional development.
A pilot progress solution to help see flight stats and track time spent in the sky.
These detailed features make sure that you know you are using a flight simulator that's modern. How good though is FSW in reality?
Given the immense work that has gone into other simulators over the years, is this really a simulator that you can get the maximum out of if you decide to install it?
Can you really make more of FSW without much installed than, say, the modern and improved FSX complete with all manner of new add-ons?
It's important to note that FSW, though building on FSX, is naturally short of available add-ons. Given it's just out of Early Access, there's a natural shortage of FSW-compatible add-ons at this moment in time.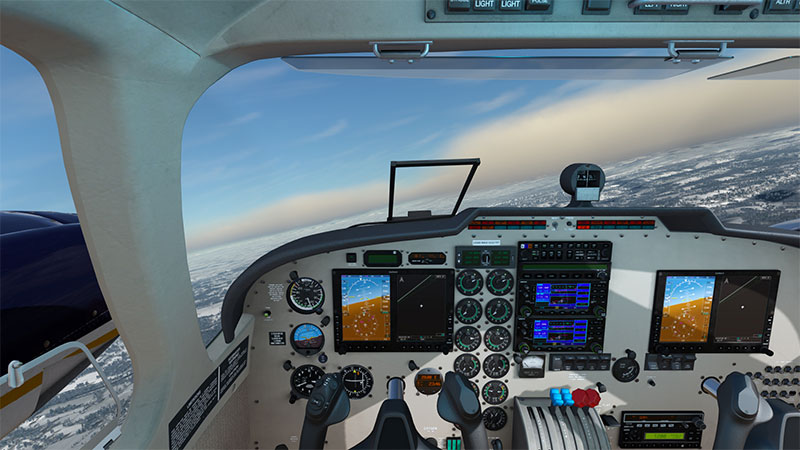 Changes from Early Access
It's important to note that Flight Sim World has changed a huge deal since it was first released into Early Access. If you haven't used it since it was first introduced in May '17 you will notice a huge level of changes within the simulator. The menus are fuller, there are more aircraft to pick from and generally bugs are far reduced.
However, it's also vital to say that this is NOT finished. When this came out of Early Access earlier on in the year, Dovetail Games were very quick to say this is merely Stage Two. This is not 100% ready yet. In an announcement they released themselves, Dovetail employee Steve Hood said that:
"We've got a lot planned for 2018, including IFR implementation, expanding the core fleet of aircraft, improving the look of the world, live weather and my own personal pet project, improvements to ATC, to name just a few.

I've said that I want to build a platform that will stand the test of time over the next 5 or 10 years. We're not there yet, but the goal hasn't changed and the journey we're on together is far from over. This next stage of development is a necessary change of gear."
So, keep that in mind when you first fire it up. Things like dynamic weather only came into action in February, while updates to the overall flight roster are still to come. There's much to come, which means that many new changes will come as time goes on to correct some of the complains we have in here.
That's very important, as FSW is still in need of some pretty significant work. Though fine at present, and a big change from even the late 2017 editions, there is much work still to be done here.
Interface
The first part of the simulator we want to look at from a performance POV, then, is the interface. The interface has not changed immeasurably since it first became available. More features are open to you, of course, but it's still that same sleek, clean solution. Logging in for the first time, you will be asked to make a Dovetail Games account. If you already have one, then just log in.
Then, you can start to set up things like your location and some degree of preferences and general adjustments. The settings for changing stuff around like the graphical quality and what's available is very in-depth. I do admit that even for a technically minded person the sheer number of options was a bit off-putting at first, but perfectionists will feel right at home in the detailed Settings open to you.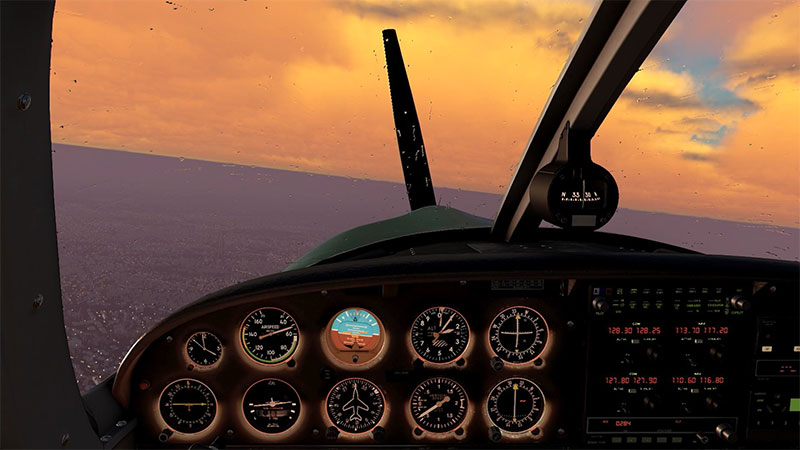 You can even set your own home airport, which is a nice touch. Once you get in and set up all the jargon above, you'll be taken to a very crisp and smooth menu. The text is crisp, everything is easy to see and the little icons are self-explanatory. In comparison to some simulators that give me a headache at the best of times, getting around the layout and the menus here was pretty easy.
The interface is very easy to use, especially when flying. While I'll try to avoid making too many generalizations as everyone has their own HUD preferences, I found it very clear. Easy to find the info I need in the menus and in the cockpit of an aircraft, but not too easy.
It's all very advanced, and it makes it very easy for me to enjoy a much more modern experience. Sick of FSX' outdated interface? You'll feel at home here.
Aircraft Selection
The aircraft selection, though, is when my eyebrows began to become stuck in a semi-permanent "huh" mode. The quality of the aircraft is great. The quantity, though, is a bit of a joke. In this era of DLC and paid-for add-on content, it's a shame to see that there's so little to start with. If you want to start getting more aircraft, you are going to need pay on top of what is a very poor selection.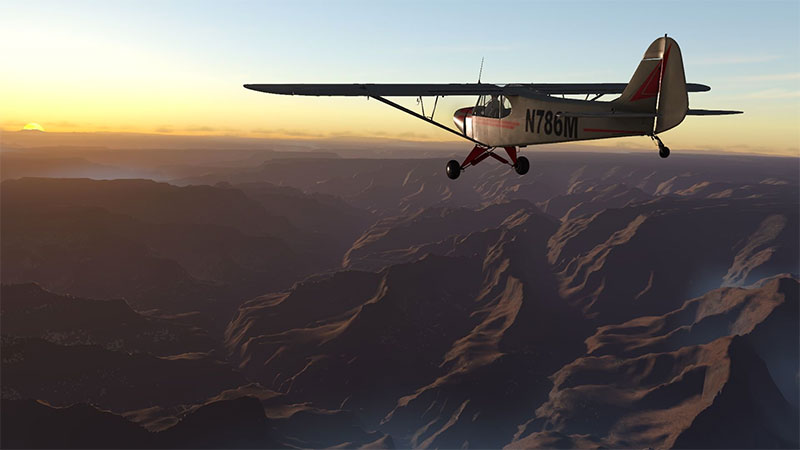 You get a few aircraft to pick from, with what is essentially about seven aircraft. The aircraft is a very poor selection, given it's a flight simulator. While I fully understand this is fresh out the box, so to speak, this is a very poor selection. You presently get just a few options, including the likes of the Cherokee, Super Cub, and Twinstar. I accepted a poor quantity of aircraft during early release, but it's not really acceptable now.
Even more worrying for this simulator is the lax uptake from third parties. With just a couple of third-party models on show, despite Dovetail saying they want to work with third parties, it would appear few are getting involved just yet.
Performance
Thankfully, the actual aviation performance is more or less spot on. I was much more impressed with flight performance than I was just about anything else. The quantity is so poor, though, that it just left me wishing I had more options to try out this great simulation on. I have mostly used Free Flight so far, though the mission selections are naturally very good.
I also enjoyed the training program, which is quite tough. You will certainly get yourself in a bit of a struggle with the training if you are not used to other simulators. My main complaint would be that Dovetail Games have not done enough to help newbies to simulation get an education from the training; even the simplest missions would be very frustrating for a newbie pilot.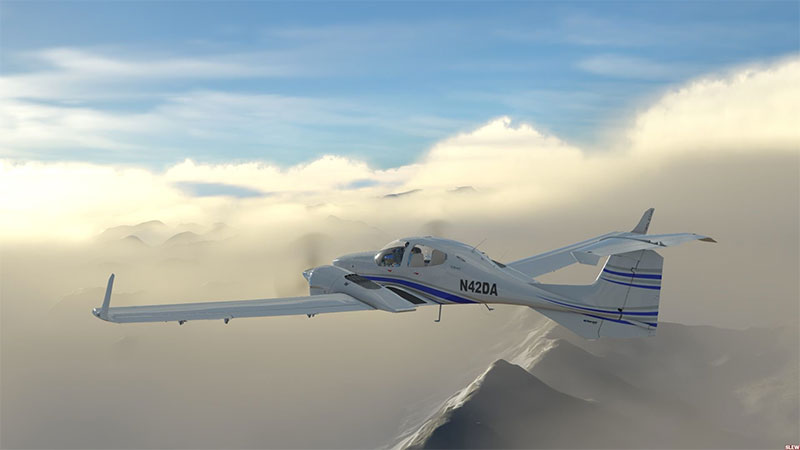 That being said, performance is very good. On a machine that wasn't a million miles away from the specs mentioned before, I frequently was getting 60fps performance and enjoying very good flight performance overall. the controls are very responsive, the planning features such as flight planning are very easy to use and the general selection and set-up of your aircraft are as interactive as I would have hoped for at this stage.
If I was to compare the often bug-ridden performance of FSW in May 2017, this is a big improvement. It felt very stodgy and off-putting at times to begin with, but this is much cleaner. While I'm not happy with the lack of new aircraft, each aircraft performs well in the wider world.
The world itself feels much better than previously, too, with very little pop-in from objects and the general world moving much smoother around you. Overall, performance levels are very good – though they could still be improved with the future releases of features which will likely impact on performance, such as dynamic weather.
Graphics
As you might expect, the graphics are well on par with the likes of X-Plane 11. This well lives up to expectations with regards to graphical performance. Given the fact it's 64-bit, it looks tremendous and pushes far beyond the meager limitations of FSX in the first place. They are very smooth, with sharpness where needed on things like trees, cities and other major objects.
Everything from the way that the mud shoots up around the tires as you take off is very impressive, as are the mid-air effects. A nice touch is the addition of damage and wear and tear in the cockpit. It's rare to fly a pristine aircraft, and FSW helps to sell that image perfectly. From lens flares on the cockpit window to the accurate reflections, everything here works together as one to create a much more immersive and realistic aviation experience.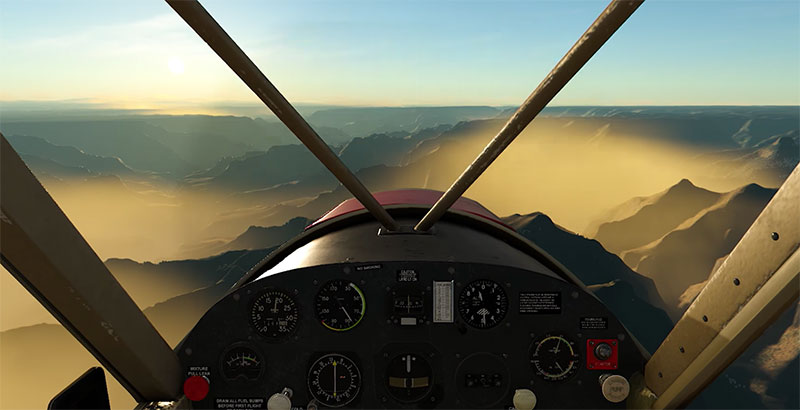 There are many views to pick from, too, which makes it easier for you to appreciate the visual impact that has gone on within this simulator. Graphics easily match up with performance, though as expected major cities and airports could definitely do with some improvement which will come with scenery add-ons.
Sound
The audio experience is great, too. The overall appearance of the audio in the sky is a nice touch, making sure that you get the ambient sounds that make flying an aircraft so enjoyable in general. Sounds are very important, and this gives you everything from environmental ambiance to the sound of your aircraft reacting to your actions.
If you are used to add-on aircraft in simulation looking great and sounding just as good, FSW makes that standard. Easy enough to get the right sound quality through the easy configuration menu, too, it's very easy to get the right kind of sound performance for your own machine.
Realism
And now for the main and final part of the simulator, we want to look at – realism. I personally felt like the basic settings are a touch too unforgiving for beginners, too easy for veterans. Thankfully, you can tune just about everything that you like to make the flight as easy/hard as you would want.
It can give you a totally authentic flight experience or it can give you a very arcade, simulated and streamlined style. Newbie pilots will find this easier to get into compared to other simulators due to this. Veterans, though, will be able to really ramp it up and make flights as easy/hard as they want.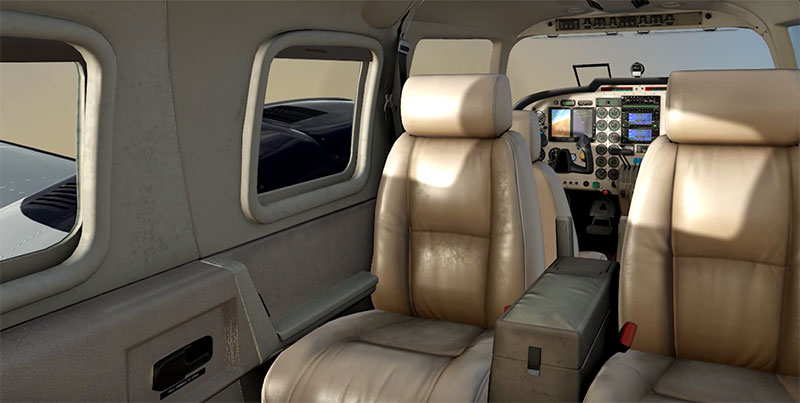 You can tune everything using the various realism settings, and this makes it easy for you to totally change things like how aircraft perform and react to what you have asked them to do. from simulating real-life G effects to turning off aids and help, you can tailor the experience to your own level.
This is very useful and should make it very easy for you to engage with this simulator regardless of experience level.
Verdict
Pros
Excellent balance between authenticity and performance.
Great visual experience that looks far better than the likes of FSX.
Great weather system which is sure to improve with time when Dynamic Weather arrives.
Easy to modify and change to suit your own skill level as you like.
The control scheme is excellent, easily adjusted and compatible with most inputs.
Cons
Aircraft selection is terrible for such a big release.
Reliance on third-party add-ons is already a concern.
Poor improvements in terms of new features (albeit with the promise of more to come).
Customization could be much better for aircraft.
Overall? FSW is a good start for a new simulator. If we think back to the likes of FSX when it first hit, there was plenty of stuff missing from then, too. This is a good start, but it does need to really move into the next stage of development ASAP.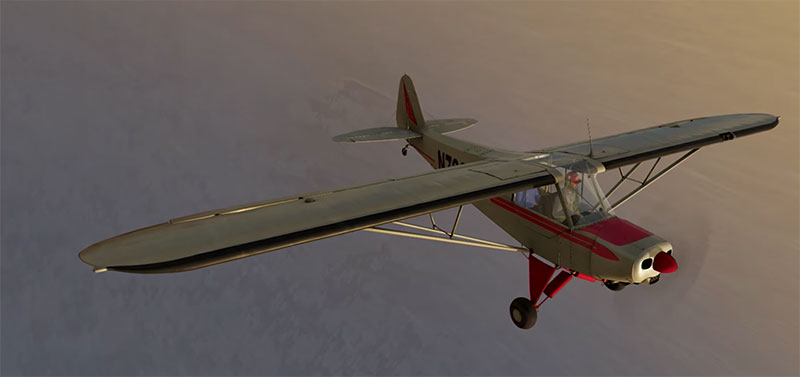 If you buy Flight Sim World, don't expect it to be 100% complete just because it is released. There is more to come on what is a very solid foundation. As it is, though? You might be disappointed by the lack of non-beta multiplayer usage.
There's more to come with FSW, which is a good thing given the lack of basic features. There's a lot here to love, some stuff to fall out over, but plenty of time for FSW to move to the next level in good time.
Flight Sim World has now been discontinued, you can read the announcement here.
We also wrote an article covering using FSX add-ons in FSW - it makes an interesting read - you can check that here.
Don't forget to visit our Flight Sim World forum and join in on the discussion!
Your Feedback
We'd love to hear your feedback in the comments section below. Have you used FSW? What are your views/opinions on FSW? Let us know by commenting below!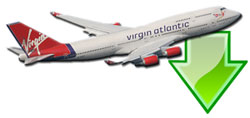 Don't forget... We have a huge selection (over 24,000 files) of free mods and add-ons for FSX, P3D & X-Plane in the file library. Files include aircraft, scenery, and utilities All are free-to-download and use - you don't even need to register. Browse on down to the file library here.