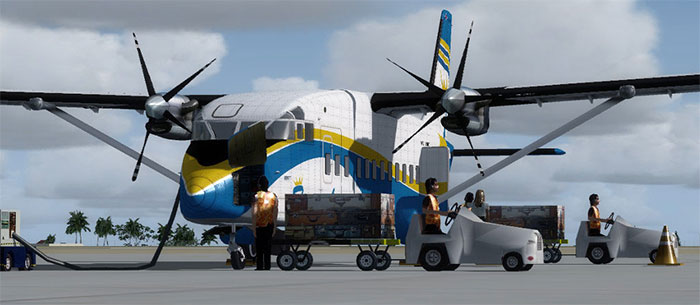 The Shorts Regional Package
Designed to give you the perfect way to access and then truly enjoy the class and style that is capable within FSX, this package introduces a wide range of changes that you can truly fall in love as they completely alter the way that your aircraft is going to feel when you fly it.
With so many unique changes introduced to the cockpit, you can now feel as if you are in full control of a genuine piece of flying magic!
This package introduces a wide range of changes and new features to the table, to ensure that it meets the standards it has been created to achieve. With the design changes being included in here, you can easily find the new changes and additions will improve not only the visual output of the simulator, but it's entire look, feel and style.
With a plethora of changes introduced to the table, you can now get a whole range of improvements that alter models, cockpits, controls and even the way that models look for a fraction of the price you would expect to pay. With so much crammed into the one package, you can revolutionize the way that you fly around and the way that you look upon certain aircraft with this mod.
It's also fully compatible with DirectX 10, so you can get that full energy and class even in the more graphically demanding DX10 equivalent! Best of all, it works perfectly with P3D as well so you can have no problems in using this across various simulators and still getting a stunning level of performance and realism.
What's Included?
A fresh new 2D panel system built from scratch to make it easier than ever for you to take control of the aircraft and make sure it does what you say. With the new 2D panels added in, you can easily take the aircraft under your command and fly accurately. The new changes and additions do a wonderful job of making sure the aircraft can fly at its very peak, with each panel looking – and feeling – wonderful to use.

Various models with a virtual cockpit exist throughout this package, with each change and improvement going a long way to bringing it all together and ensuring that it looks as fantastic as it should. The new models all come with a working virtual cockpit, too, which makes it easier than ever to control and enjoy using.

New panels and gauges are added in, too. Along with the 2D panel system mentioned above, this does a wonderful job of freshening up the interior of the aircraft and making sure it flies with the swagger and the verve that you would expect of it. These massive changes do a great job of ensuring that your aircraft can fly with the quality you would have been hoping for. More importantly, though, the new panels also ensure that authenticity reigns supreme as it follows the nature of the original aircraft.

Fresh and original sound props are added in, which look wonderful and do a good job of bringing it all together and making sure you can have the level of control that you need to fully enjoy your flight. Not only do they sound excellent, they help you control the aircraft properly! What you hear now relates to what you do, making a nice little change to your flight style.

A range of manuals to help you understand what is going on have been included, making it much easier to control your aircraft when you are beginning to move forward.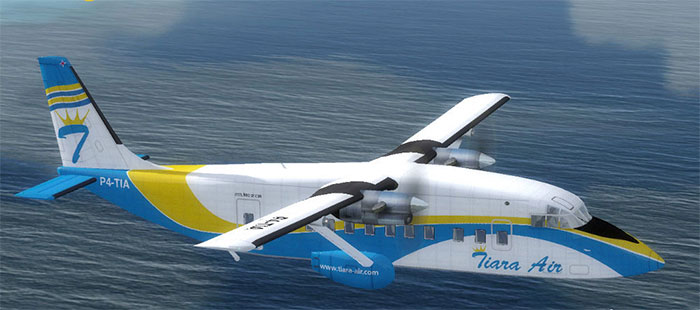 Key Features
A whole new range of animations are included, with the new ground service animation making a massive difference to the level of realism that you can get from the screen. This looks excellent, and does a splendid job of selling the overall appeal and style of the aircraft models themselves.

68 fantastic repaints are added in with precision, detail and attention to the most minuscule of features included throughout. This does a wonderful job of capturing that look and feel without any problems and ensuring it all comes together to look fresh, exciting and unique in an equal measure.

The Series Skyvan SC7, Skyliner, Skydive, SD330, Sherpa and SD360 are all included in here which do a wonderful job of looking after everyone and giving you that authentic experience, with these new changes and improvments to each aircraft, they now provide you with a fair and honest rendition of the real thing which looks truly exceptional.
Skyliner Repaints
Loganair
Olympic Airways
British Airways
Skyvan Repaints
GB Airlink
Invicta Aviation
MexicAir Force
Austria Air Force
Alaska Air taxi
America West Airlines
Skydive Repaints (With Special effect parachutes)
Pink Aviation Services (OE-FDE)
Pink Aviation Services (OE-FDN)
Skydive Arizona
SD3-30 Passengers
Air Ecosse
Air Europe
Air UK
Allegheny Commuter
American Eagle
BAC Express Airlines
British Caledonian Commuter (Genair)
British Midland Airways
Command Airways
DLT - Deutsche Luftverkehrsgesellschaft
Eastern Airways
Jersey European Airways
LAPA Líneas Aéreas
Loganair
MVA - Mississippi Valley Airlines
New Yprk Air Connection
Olympic Airways
Piedmont Commuter
Sunstate Airlines
Sunflower Airlines
USAir Express
Wings Australia
SD3-30 Passengers
Air CargCarriers
Bahamasair Cargo
S23A Sherpa
SD 360 Passengers
Aer Lingus Commuter
Aerocondor Portugal
Aeroperlas
Air Europe Express
Air Seychelles
Air UK
Allegheny Commuter
American Eagle
Airlines of Tasmania
Aurigny Air Services
British Airways Express (Circa 1995)
British Airways Express (Circa 2002)
British Caledonian Commuter (Genair)
British Midland Airways
Canadian Regional Airlines
Jersey European Airways
Loganair
Northwest Airlink
Piedmont Commuter
Isleña Regional
Sunshine Express
Sunstate Airlines
Tiara Air
Tiara Air Aruba
United Express
USAir Express
SD 360 Cargo
Alliance Air Charter
Fedex
Nightexpress
Roblex Aviation
SkyWay Enterprises
Transair
​​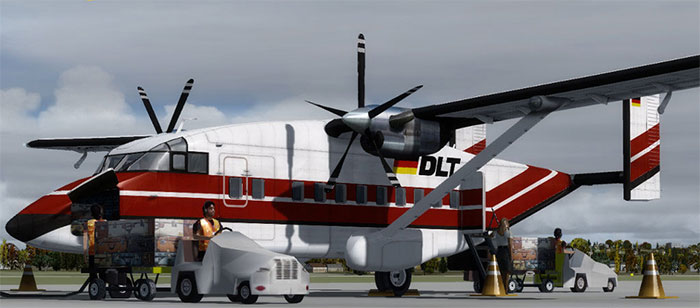 Note: To utilize this product properly, you need to have access to both Service Pack 1 as well as Service Pack 2/Acceleration to ensure this can run without any errors.
Grab your copy over at SimShack.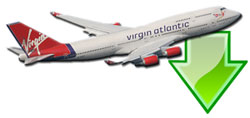 Don't forget... We have a huge selection (over 24,000 files) of free mods and add-ons for FSX, P3D & X-Plane in the file library. Files include aircraft, scenery, and utilities All are free-to-download and use - you don't even need to register. Browse on down to the file library here.