MAIW has been a key part of the flight simulation world for some time, having producing amazing quality products for a decade. The website first opened a decade ago and in that time they have put together some of the most exciting AI traffic packages around.
With incredible detail and style across the board, these excellent new military AI works have been a pinnacle of the community.
It's this consistency to matching detail with realism that has helped the group stay alive for so long. With a celebrated design style that goes beyond the normal realms that most people look for in AI, MAIW has become a major part of aviation today.

Today, they stand as one of the most beloved and celebrated parts of the aviation community. With ten outstanding packages now being released this month, too, we are about to see a major celebration from the team. Be sure to check out the official Military AI Works website for more deals.
Each new addition is going to be promoting a new part of military AI. It will help to add another useful part of realism and enjoyment to your simulations, and help to infuse the next step of realism into your simulation.
They are releasing information and detail about each of the new AI works each day, with mods including;
632 VGS Ternhill. This is a package that is famous amongst MAIW users. As a key part of the AI program since they first appeared on the scene, this is a staple product that has to be tried out by anyone wondering what makes the MAIW packages so useful, and also to see how far they've come!
USAF Ospreys – Another excellent selection, this is one of the most beloved models in their history. Provides you with the C-22B aircraft as they are found over at the Mildenhall, UK location.
USMC Ospreys – The same idea as above apart from these are US Marine Corps systems again, based at the MCAS Miramar and Yuma, respectively.
USMC Ospreys#2 – This Ospreys collection carries a different style, giving us Japanese-based USMC models. Based at the MCAS Futenma.
USMC HMX-1 – The powerful solution for those who need more quality helicopters in their aviation lives. This is used for Presidential flights and thus adds yet another layer of realism to proceedings.
Hellenic Helicopters – As part of the Greek aviation circuit, these wonderful helicopters have to be seen to be believed.
And much more to come!
The best way for you to enjoy and appreciate the world of aviation is to have the best products on hand. With these wonderful new additions, we'll be sure to see even more in the future from the team!
What is MAIW?
This program was first started as a bright idea and quickly blossomed into one of the most powerful aviation sites on the net. To begin with, this was an idea between flight simulation fans who wanted a little bit more. What if they could take their own AI-ready models, and use them in FSX?
It was this dream, this aim, that led to the creation of MAIW in the first place. With basic AI models provided with the simulator, the team had a base to work from. With civilian airliners appearing online with regularity and new AI, the gauntlet was laid down and the challenge was accepted.
And so came into existence what we now know as Military AI Works!
The first reason for this to be created, though, came from the paucity of life-like action around military bases. Fly to Barcelona, for example, and the place would be teeming with life. There would be activity and engagement en masse, and people would be coming from every corner of the map to use that airport.
However, military bases felt like the way pacifists wished they were; empty, pointless, a relic. It would appear that in the wonderful world of flight simulator, war had finally become obsolete. In a desire to make these bases come alive again, the MAIW team set about creating a new solution to this.

Bringing Action to Life
The MAIW team, then, got involved. With the aim of building a world that felt as authentic as the civilian airports, a plan was created. New military based AI would be created, to help smooth out the in-game experience. They would look authentic, and they would as true as they could.
By using the popular MSFS-Gateway website, fans found that military hardware was in demand across the web. It wasn't just a niche idea or a hope – it was something many people wanted. So, networking took place and great ideas went from paper to PC screen.
New friendships began and partnerships were forged. Without any dedicated place to host their content and wow the web with it, the team decided to create a common solution – this is what we are now celebrating being ten years young!
To this day, wonderful new creations have been appearing on the MAIW website. Improvements in AI limitation and the quality of design has allowed for more realism, greater detail, and better results. Fans can now begin to see military add-ons that at the very least match the quality of their civilian counterparts.
AI models take on far more realistic looks and feels than they ever did without drastically reducing performance. Over the years, resources have expanded and more ambitious projects have been realized. This is only bound to continue in the near future as even more products are created to be added to the MAIW market.
From new traffic package that help make aircraft burst into life to fresh AI sets that make them fly genuinely, this changes everything. The whole idea of this package is to bring the action to life in military aircraft in the same way that it is when we fly to civilian destinations in simulation.
Another Decade to Come
Best of all, the boys are nowhere near finished. With new simulator versions on the horizon, we can expect even more. Add in the brilliant scenery packages that the team release to coincide with particular military bases, and the world has likely never felt so good as it does within modern simulators.
We expect that the next decade may be even more fruitful for MAIW and websites like it than the last has been. Technology, realism and the potential to really take on genuine flight has never been as powerful as it is right now.
Let's make sure that in the next ten years, we can keep looking back and seeing how limited our current releases are in comparison!
Here's to an amazing ten years from one of the most beloved parts of the aviation community. Thanks for your commitment, and we look forward to seeing even more in the years to come!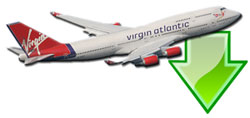 Don't forget... We have a huge selection (over 24,000 files) of free mods and add-ons for FSX, P3D & X-Plane in the file library. Files include aircraft, scenery, and utilities All are free-to-download and use - you don't even need to register. Browse on down to the file library here.