"Suddenly, the Avenger flown by Lt.(jg) John Palmer exploded just in front of me and started a gradual spiral toward the sea. The skipper broke radio silence and told the plane crew to bail out, but only one parachute popped into sight before the plane plunged into the sea. I drew myself into the center of my own cockpit under the protection of the armor plate, making myself as small as possible as the bursts of anti-aircraft fire spotted the sky."

"Torpedo Squadron Four-A Cockpit View of World War II" is a look back at author Gerald W. Thomas' days piloting a torpedo bomber during World War II for the VT-4 squadron. His tour started in February of 1943 and lasted 25 months. Torpedo bombers fly from aircraft carriers. Thomas was assigned to three different carriers over the course of the war starting with the USS Ranger in the Atlantic. This was followed by the USS Bunker Hill and the finally the USS Essex. The last two ships were part of the Pacific Fleet.
Threat From Above
Torpedo bombers were armed with torpedoes similar to those used by submarines and ships, but they were smaller and lighter. However, they were still very heavy for a conventional aircraft. For that reason, torpedo bombers were heavier and often longer than similar planes to accommodate the weight of the torpedo. They also had more powerful engines. VT-4 used several different types of torpedo bombers during the war: Douglas Devastators, Grumman TBF Avengers, and 15-18 TBMs.1
Thomas fought in an amazing number of battles all over the world. In the Pacific theater, he was part of multiple airstrikes including Cavite, Mindoro, Clark Field, and other famous skirmishes. Other attacks included Saigon, Hainan, Iwo Jima, Pescadores and many more.
Typhoon Survival
Once, after hitting Hainan, Thomas and his crew ran out of fuel. After surviving a harrowing water landing, they were able to inflate and board two tiny life rafts. After bobbing for a full day in 40-foot swells brought on by a coming typhoon, they were finally rescued by the USS The Sullivans.
Thomas pulled memories from his war journal, interviewed other pilots and crew, and scoured other combat journals to come up with many riveting accounts of air-sea battles. In one attack as part of Operation Leader, he and his comrades pulled off a surprise attack on German shipping lanes and facilities near Norway. They successfully inflicted damage on several ships and killed 200 enemy German soldiers.2
Barely Made It Back
During another "Leader" mission, Thomas's plane was hit as they attacked a freight barge packed to the gills with live ammunition. His torpedo bomber caught fire and his crew got ready to bail out. Suddenly his turret gunner yelled, "Don't jump!" One of the parachutes had accidentally opened inside the plane. Without the option to bail, Thomas made the risky decision to head back for the Ranger. Battered and bruised, somehow their plane stayed together long enough to get them back. They crashed into the deck of the Ranger, but survived to fight again.
Kamikaze Destruction
Thomas was on board the USS Essex when they were hit by a Kamikaze pilot named Yoshinori Yamaguchi in a Yokosuba D4Y3. That attacked resulted in the deaths of 16 Americans while 44 more suffered injuries. Thomas describes the attack in an audio interview at Doc45.com.
Reviewers
"Torpedo Squadron Four" garnered 4 stars out of 5 from Amazon reviewers. One reader named Andrew, a former crewman who flew off aircraft carriers, gave the book 5 stars, saying it was accurate to the smallest detail and "the memory of carbon monoxide fumes came back as soon as I read the book. The description of carrier landings, catapult takeoffs, and carrier life in general matches my memory perfectly."
Other reviewers were not as generous. Reader Robert from Las Vegas said that "it could have been a whole lot better." He complained that Thomas listed every crewmember of each mission squadron, but as a reader, he couldn't invest in the characters because they were not fleshed out enough for him to get to know them. He gave it 2 stars.3
"Torpedo Squadron Four" was originally published in 1990 and republished in 2011 with 25 percent more text and almost 200 additional photos. All reviewers on Amazon were quoted from the Kindle edition page.
Flying Fanatic
Gerald Thomas was born in a small town in Idaho in 1919, growing up on a ranch. The school system out in the sparsely populated area where he lived only went to the 10th grade. He was able to finish high school in California and eventually attended the University of Idaho. He graduated right before heading down to volunteer for the draft. A lifelong flying enthusiast, he put in an application for flight school and was accepted. He initially learned dive bombing but was soon moved to the torpedo bomber squadron.
"Torpedo Squadron Four - A Cockpit View of World War II" captures some of the thrilling adventures and near-death scrapes of Thomas and his band of brothers in famous theaters of war all over the world. It slows down a little when Thomas presents exhaustive lists of crew and minute details of each mission.
Tribute to the Fallen
However, Thomas did not set out to create a techno-thriller a la Tom Clancy. As he states it, everything happened so fast there was never time to think. His book is an attempt to set down the record of his experience, and a tribute to those who never came back:
It was these individuals, coming from various backgrounds, who made our squadron an effective fighting unit. Some of us stayed together for almost four years—much of the time confined to a Ready Room or the small living quarters of an aircraft carrier. We were almost like a family unit. When we lost a squadron member, we did not have time to properly mourn the loss because of the continual pressures of the next combat operation. This historical record, compiled 60 years after the end of WWII, is one way to recall and acknowledge those who made the sacrifice.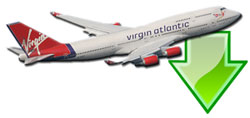 Don't forget... We have a huge selection (over 24,000 files) of free mods and add-ons for FSX, P3D & X-Plane in the file library. Files include aircraft, scenery, and utilities All are free-to-download and use - you don't even need to register. Browse on down to the file library here.