Where were you when Steve Jobs died? Years ago, that same question was asked when John Kennedy was shot.
Worldwide, the sadness and grief was the same. A giant in our midst was no longer with us.
A visionary inventor and entrepreneur, it would be impossible to overstate Steve Jobs' impact on technology and how we use it. Apple's mercurial, mysterious leader did more than reshape his entire industry: he completely changed how we interact with technology. He made gadgets easy to use, gorgeous to behold and essential to own. He made things we absolutely wanted, long before we even knew we wanted them. Wired Magazine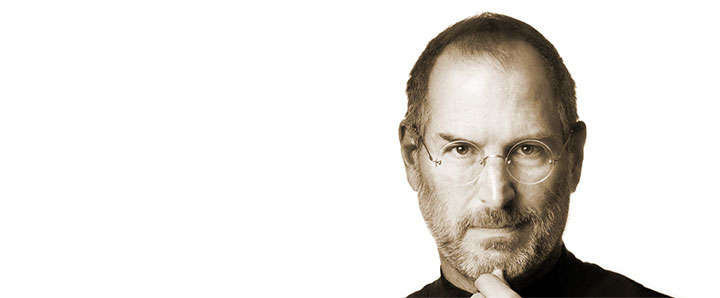 He was a visionary, poet, iconoclast, entrepreneur and leader with a life story that has all the twists and turns of a Hollywood blockbuster. He built a billion dollar business before he was 30, only to be kicked out of his own company.
Years later, he returned.
Here was The Hero's Tale--an epic journey of meteoric success, rejection by the king, and ultimately, redemption. He rebuilt Apple into his original vision and made it into one of the most successful companies in the history of the world.
Who was Steve Jobs? How did he accomplish so much? Was he really that talented? Or just lucky? Let's take a closer look.
Placed for Adoption
Jobs was born in San Francisco on February 24, 1955. At the time, his mother, Joanne Carole Schieble, was going to marry Jobs' father, Abdulfattah "John" Jandali, a Syrian Muslim, but could not due to her father opposing the marriage. She placed the baby for adoption and soon Paul and Clara Jobs adopted him. When Jobs was five years old, the family moved down the 101 freeway to Mountain View, in the heart of Silicon Valley.
Jobs attend high school in Cupertino, near Mountain View. After school he liked to attend free lectures at Hewlett Packard in Palo Alto. Later, he worked there as a summer employee where he met Steve Wozniak for the first time.
After graduating in 1972, he attended Reed College in Portland, but dropped out after one semester. He decided to stay at Reed and audit classes, taking refuge on friends' floors and getting free meals at the Hare Krishna center. Jobs attributes what he learned in a calligraphy course at this time as a major influence on the advanced typefaces of the Macintosh.
Jobs returned to California to take a job at Atari. He shortly left Atari to travel to India in search of spiritual enlightenment. He returned as a Buddhist and dabbled in drugs like LSD. He later said taking LSD was one of the two or three most important things he had ever done.
He returned to Atari and again worked with Wozniak. Together they went to meetings of the Homebrew Computer Club, a group of computer kit enthusiasts.
Beginning of Apple
In 1976, they started Apple with another founder, Ronald Wayne, who left the company shortly after it began. In 1976, Apple pulled in $174,000. The next year it went to $2.7 million. By 1978, they hit $7.8 million, and by the end of the decade they were moving $117 million worth of product. Just two years later they hit $1 Billion a year in annual sales.
In 1983, Jobs hired John Sculley away from Pepsi to bring some executive leadership to the rapidly growing company. Soon the company released the Macintosh, originally a "low-end" offering that soon dominated the company's product line.
In 1984, Apple aired the "1984" commercial during the Superbowl. The iconic ad, now considered one of the best TV commercials of all time, portrayed a young woman wearing a Macintosh shirt running through a futuristic grey world of industrial drones sitting in a large theater watching a propaganda reel playing endlessly. She hurls a sledgehammer at the screen, representing Macintosh's difference from the "Big Brother" world of IBM and Microsoft.
The product introduction for the Macintosh was met with wild approval by the public and trade press. Jobs gained a widespread reputation as a charismatic leader. At the same time, some employees reported he could be moody and highly demanding.
Sculley and Jobs' relationship deteriorated over time as the industry suffered a sales slump. Jobs reportedly began a covert campaign to force Sculley out. Sculley was one step ahead and organized the corporate board against Jobs. He was demoted and left the company a few months later.
Despite the setback, Jobs later said it was one of the best things to happen to him; it freed him from the burdens of success and he could see things as a beginner again.
NeXT and Pixar
In 1985, Jobs started a new venture called NeXT Computer. They were gorgeous, magnesium-encased high quality machines with advanced software featuring the first multi-media email system, allowing a user to send audio and video messages.
Retailing at $9,999, NeXT computers were probably ahead of their time and they only sold around 50,000 units. Running out of money, Jobs enticed Ross Perot, a successful businessman and one time Presidential candidate, to inject much needed cash.
Eventually, NeXT gave up on hardware development and focused on software. Apple bought NeXT in 1997 and used their software called WebObjects to run operations like the Apple Store and iTunes.
The year after he founded NeXT, Jobs bought Pixar (originally The Graphics Group) from Lucasfilm for $10 million. After failing as a premium computer graphics hardware company, they turned their attention to producing computer animated feature films for Disney. With the release of Toy Story in 1995, Pixar began an unprecedented string of hits for the next 15 years. In 2006, Disney purchased Pixar for $7.4 billion, making Jobs the largest shareholder in the Walt Disney Company.
When Apple bought NeXT Computer, it brought Jobs back to the company he started. Jobs became the interim CEO and began to clean up the product line, cancelling development on projects like the Newton and OpenDoc. He made rapid changes in personnel, spreading fear among the staff that anybody could get axed at anytime. In 2000, he dropped the interim label and became full CEO.
He introduced a new generation of computers that started Apple's rapid climb to record sales. The first of these was the iMac, a candy colored machine with a translucent casing. Following the iMac came the iPod, iTunes, iPhone and iPad. Each success built on the previous one and Apple was soon one of the biggest companies in the world.
Health Concerns
Jobs left the CEO position in August 2011. Apple's shares immediately dropped approximately 5 percent, and Disney shares dipped as well. The market reaction was partly attributed to fears of Jobs poor health; he had been battling pancreatic cancer since he announced in 2004 that doctors found a tumor there.
When he was originally diagnosed, Jobs favored an alternative medicine approach but soon let doctors perform surgery to remove the tumor. Tim Cook, head of worldwide sales and operations, ran the company in Job's absence.
Both industry observers and the general public remarked Jobs looked gaunt and listless both at the 2006 and 2008 Apple Worldwide Developer's Conferences. Company spokespersons tried to ease concerns, stating that Steve was healthy and been fighting common bugs and was taking antibiotics.
The New York Times reported "while his health problems amounted to a good deal more than 'a common bug', they weren't life-threatening and he doesn't have a recurrence of cancer. " (July 26, 2008) Later that summer Bloomberg News mistakenly published an obituary of Jobs, which he later made fun of by using Mark Twain's famous line, "the news of my death has been greatly exaggerated. "
In January of 2009, Jobs took a leave of absence to focus on his health and Cook became acting CEO. In April he had a liver transplant in Memphis, Tennessee. The operation was declared a success. In early 2011 he took a medical leave of absence so he could focus on his health. Despite his health concerns, he appeared at the launch of the iPad 2 and the WWDC in June. A few weeks later, he resigned as CEO and Tim Cook officially took over on August 24, 2011.
Death at a Young Age
Jobs died on October 5, 2011 around 3 in the afternoon, from respiratory arrest related to complications from his pancreatic cancer. He leaves behind his wife Laurene Powell Jobs, their three children, and another daughter from his first marriage. Her name is Lisa-Brennan Jobs.
Apple's corporate website had a simple image of Jobs—a click-through led to the text:
Apple has lost a visionary and creative genius, and the world has lost an amazing human being. Those of us who have been fortunate enough to know and work with Steve have lost a dear friend and an inspiring mentor. Steve leaves behind a company that only he could have built, and his spirit will forever be the foundation of Apple.
All major radio and TV networks cut in to programming to announce Jobs' passing. Prominent politicians, business people, technology leaders and members of the general public offered condolences. Social media like Twitter and Facebook were filled with remembrances and statements of sorrow. Many thanked Jobs for starting the company that made such a big impact on their lives. People left flowers and cards outside Apple stores worldwide.
Think Different
The huge reaction to his death is emblematic of the impact Jobs had on the industry and society. Many Apple fans identified not only with the design and ease of use of the company's products, but also their "Think Different" ethos. Apple radiated "cool" while IBM and Microsoft's staid and conservative images represented the "Group Think" that Jobs railed against.
While other tech leaders wore suits or sport coats, Jobs' was always relaxed in his classic black shirts and blue jeans. Despite building one of the biggest companies in the history of the world, he wanted to keep the spirit of innovation and entrepreneurialism that drove the company from the beginning. He often said that Apple "was at the intersection of liberal arts and technology. "
Jobs is often compared to Thomas Edison and other famous inventors. History may prove Jobs' impact to be the greatest of all because he changed so many industries in such a short period of time. They moved rapidly from a computer company to a consumer electronics giant. The iPod changed the way consumers purchased music. The iPhone led the new generation of smartphones. The iPad is changing the way kids learn in schools.
Uncanny Vision
With each new product introduction, Jobs demonstrated his uncanny ability to foresee what consumers wanted before they knew themselves. He often said that one of his favorite quotes was from Wayne Gretzky who said, "I skate to where the puck is going to be, not where it's been. "
It's this strong connection to users and knowing what they will want that made the company, and the man, wildly successful. One web commenter (with the nickname Stonehead) on Bug Girl's Blog talked about the difference those early Macs made in his life:
As someone who's spent the past 30 or so years doing all sorts of media production—print, audio, video, web—on Macs, Steve Jobs had a huge influence on my work and my play. The biggest leap, for me, was that in just a few years I went from working on a newspaper produced on hot metal to working on one produced on a souped up SE/30. The change was mind-boggling. I've seen a lot of other changes since then, but that leap took me from the 19th century to the future. RIP Steve Jobs, you did indeed think different.
It's hard to imagine those early Macs with 128K floppy disks and 8Mhz CPU's. Compared to the speedy Apple computers of today, they were slow and cumbersome, as you had to swap out disks just to run a program. But people loved them. When a Mac turned on, a little smiling computer greeted the user. It was a simple thing, but it was everything Apple was about--a computer for real people. Unlike a PC, you didn't have to know any programming just to print a letter. Apple computers simply worked.
He explained it this way to Fortune magazine in January of 2000:
This is what customers pay us for–to sweat all these details so it's easy and pleasant for them to use our computers. We're supposed to be really good at this. That doesn't mean we don't listen to customers, but it's hard for them to tell you what they want when they've never seen anything remotely like it. Take desktop video editing. I never got one request from someone who wanted to edit movies on his computer. Yet now that people see it, they say, 'Oh my God, that's great!
Ronald Wayne, one of the three original founders told Fox Business News:
Steve Jobs had qualities that were almost unique in one person. He had this ability among other things as if he could stand up in space and look down and see not only what was and what is, but what was coming. He also had an immense talent at recognizing qualities in people that he focus and direct to collectively do the products that he had in mind.
Despite his massive impact on the world, Jobs biggest contribution may be his commitment to doing things his own way. He summarized his feelings in his 2005 Stanford University Commencement Address:
No one wants to die. Even people who want to go to heaven don't want to die to get there. And yet death is the destination we all share. No one has ever escaped it. And that is as it should be, because Death is very likely the single best invention of Life. It is Life's change agent. It clears out the old to make way for the new. Right now the new is you, but someday not too long from now, you will gradually become the old and be cleared away. Sorry to be so dramatic, but it is quite true.

Your time is limited, so don't waste it living someone else's life. Don't be trapped by dogma — which is living with the results of other people's thinking. Don't let the noise of others' opinions drown out your own inner voice. And most important, have the courage to follow your heart and intuition. They somehow already know what you truly want to become. Everything else is secondary.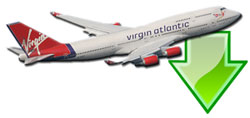 Don't forget... We have a huge selection (over 24,000 files) of free mods and add-ons for FSX, P3D & X-Plane in the file library. Files include aircraft, scenery, and utilities All are free-to-download and use - you don't even need to register. Browse on down to the file library here.