For users of flight simulators who feel like they could use a little more dynamism and control over their flights, the wait is over.
The release of the new iFMS 2.0 has been brought to the table. This latest release of the product offers a wide range of new changes and additions to the old formula, adding another layer of control and substance that further enhances the enjoyment of the original.
This latest installment offers a bunch of new additions that takes what was already a huge part of the flight simulation community and a must have for many, and transforms it into something even better.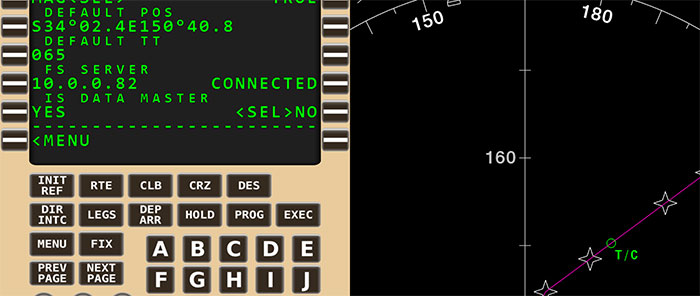 The idea of this new addition is to add the same old function of iFMS 1.0 whilst improving on it in as many ways as it possibly can. The original brought to the table key features such as the "Boeing style" Flight Management System as well as Navigation Display and LNAV/VNAV engines, and the latest version of iFMS adds even more to further diversify the level of enjoyment you'll get.
What's New?
First off, this introduces a new Primary Flight Display which offers a vital layer of improvement for those who are looking for something a little bit more. A range of new EICAS displays are accommodating into the package, as well, offering both twin and four-engine aircraft with a fully functional, refreshed MCP module.
With all of this added in for good measure the latest changes that version 2.0 brings to the table comes from multiple device support all being lined up and used within one simulator. For those who have plenty of extra monitor space with dual-monitor support you might be used to this, but now you can link up your product using multiple devices.
If you have any spare devices, you can sync up with your PC app with all devices connecting together with this method. Now you can ensure that your screen never has to be limited or you have to forego any visibility thanks to the introduction of managing it through the other product.
This is not all that has been added, though! This mod also introduces a fresh range of new changes to the way that pilots can use to make their own home cockpit. Whilst it will come without many of the extras that can feel over the top in many occasions, this provides you with the meat and bones of a solid, realistic Boeing style home cockpit design.
With all of the related flight information included there you can now display information on up to three tablets or phones. Now, you can make sure that your screens are showing you the full view so that you can concentrate on the stats and extra options that iFMS 2.0 is bringing to the table.
If you are used to using this software to help ensure your flights felt more authentic, the addition of the added functionality for the FMC will never feel limited again. Take full control of your flights, and enable yourself to enjoy a professional and authentic take on the real thing.
Using Multi Device Functionality
With version 2.0 being released and finally offering the chance to use multi-device functionality, users can start to really maximize their space and their performance as they fly. A typical setup for this would be built around something like;
A tablet sitting in front in the Landscape mode, displaying NAV and PFD modules to give you the information needed. This makes a major change and will ensure that you can get a much better reading on the flights situation at all times.

A smartphone or tablet sitting to the right, in Portrait mode. This would be displaying primary and secondary EICAS displays on top of one another, giving you access to vital information and stats to help you manage the flights to expectation.

A third, smaller device if possible configured in the Master position within the arms reach at all times. This is the one that you will be interacting with the most and it helps to manage with the FMC/MCP module as you go forward.
With this extra layer of functionality included and a greater level of control and responsibility across the board, this new version adds a much greater level of functionality than ever before. Fans of the system or previous users will find it charming an easy to use at first glance, offering a simple and easy way to maximize your flight performance. Indeed, this offers a brilliant solution for home cockpit building.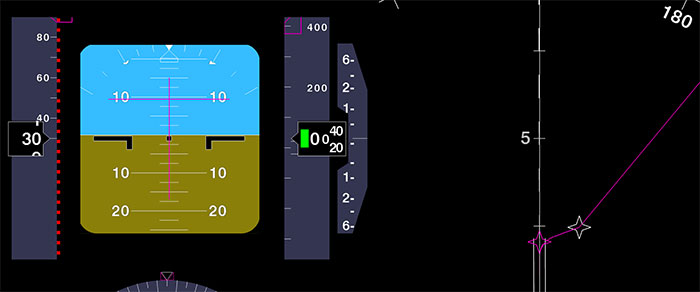 Cost-Effective Realism
Interested in trying to set up a home cockpit that will feel as close to the real thing as possible? Then this is the most cost-effective solution that you could go for at this moment in time.
It offers a magnitude of great options at a fraction of the retail price, and is equally comparable to the likes of Project Magenta. It's easy enough to find quality, second-hand Android or iOS devices for fair prices that are compatible with this.
iFMS 2.0 does not require a super-modern device to be used in this capacity, so users with older devices should not worry about being found to have outdated hardware - it is made to be as widely compatible as it possibly can be.
The software can be easily configured to fit the settings that you want with ease, making it the perfect cost-effective option for anyone wanting to build a solid home cockpit. This offers you something that lets you get as close to authenticity as you are likely to anytime soon without the same typical costs that are associated with home cockpit creation kits.
Whilst it still comes with the same functionality and performance qualities on just one device, those who want the full home cockpit experience should be more than capable of enjoying this kind of mod.
Simple to Use
As ever, managing iFMS is a piece of cake – the designers made sure of that!
This whole program can be managed with consummated ease as it can be edited and improved to fit to even the most typical of Flight Simulator standards. You'll be able to get it to fit to just about any add-on aircraft as well alongside a litany of default aircraft which are included to let you try and enjoy a solid service.
Of course, if you have the time you can easily make your own and download them to the interface, or you can do so through various interfaces such as iTunes and Android system platforms.
This simplicity in usage is one of the best features – it just makes having that extra layer of realism and security better than ever before. Whether you have ever used the iFMS model in the past yourself or you have just been introduced to it, it can make an incredible, long-term difference.
Major Features
This aircraft mod comes with as many boxes ticked as possible, giving you access to a realistic flight planning, tracking and navigation system. When used in this fashion you can find that pathfinding and keeping yourself on the professional trail soon becomes easier!
Another major effect of this add-on is the inclusion of the new Boeing style Flight Management System, Primary Flight Display, HIS or NAV Display and 2/4 Engine EICAS Displays. With this new firepower at your fingertips you'll have no problem in steering yourself well in the right direction moving forward.
Likewise, aircraft can be configured to fit the realms that you want. This makes a bit of a difference when you want to make your own files stick and use them on a regular basis. Easy loading and management of profiles means that you can switch to and from the best and most important files with consummate ease.
This range of features means that you can easily control the narrative of your own flight experience. Given that this runs with any Android tablet or phone with a minimum of 512MB RAM as well as any Apple iPad in the 2nd Generation (mini included) as well as the iPhone and iPod Touch 4th Generation mod. This means that it's very easy to find a compatible model, one that matches the specifications that you would have been hoping for in the long-term.
It also runs with just about any simulator that you might be using these days – many of the normal simulators like FS2004 (with FSUIPC support), FSX, P3D, and X-Plane 9/10 all provide you with an easy way to get access to these mods.
Where to Buy
You can pick up the brilliant iFMS 2.0 from here – it's one of the top releases so far and should be definitely worth your time for something that can really make a difference. Given the extended changes and improvements over the original version 1.0 release, you can find that this offers a timely range of improvements and changes to the original model moving forward.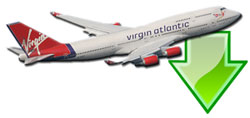 Don't forget... We have a huge selection (over 24,000 files) of free mods and add-ons for FSX, P3D & X-Plane in the file library. Files include aircraft, scenery, and utilities All are free-to-download and use - you don't even need to register. Browse on down to the file library here.