Are you from the Jersey area? Or would you like to come and visit it at some stage?
If so, you might find this latest release from Ultimax FSX Sceneries to be what you are looking for. Ultimax VFR Jersey is an excellent add-on for those who want a re-done, optimized take on this part of the world. Not only is it detailed deeply to cover the reality of the region, but it's designed to be closer to the original scale of the region. As the major part of this update, VFR Jersey offers a remake of the brilliant Jersey Airport. Now, it feels far more like it's real-life counterpart.
Designed to carry more than 1.5m passengers per year, this is a major airline in the region. It takes aircraft from the likes of British Airways and FlyBe. In fact, FlyBe operate in and out of the Jersey area quite regularly. This makes the airport a fun and engaging place to try and cover accordingly. Now, it carries far more historical weight and looks more like the venue it's supposed to. The detail and the precision that has been included in all 45 square miles of scenery is just immense.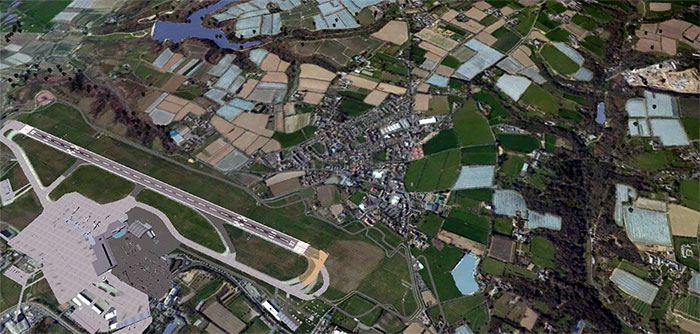 The developers have really gone that extra mile to bring Jersey Airport together. Even the surrounding areas are changed to look better than before. Now, buildings and trees alike will carry that authentic look, high definition texture, and meaningful design like never before.
You should now have no problems flying VFR anymore when you download this add-on. It upgrades the whole scenery itself, and just makes your time in Jersey feel more authentic. If you feel like your simulator lacks authenticity in some locations, this can help. Finally, Jersey residents or fans can finally make it look as it should!
An Impressive Change
This modification, then, goes a long way to making sure that the airport looks and feels more alive than usual. Just some of the new additions which have been brought to the table include;
45 square miles of wonderful scenery, designed to catch your attention. You'll notice a much bigger improvement in the depth, scale, realism and overall faithfulness to the real world. Not only does this actively improve the way that the world looks around you, but it adds another layer of authenticity that was missing in the past.

New 3D trees and houses are included, too. When you fly in you can feel like the area is sharp and authentic. This removes the soulless and flat look that has previously plagued various pilots. If you want to see an airport that looks genuine, then this mod is an absolute must to have installed.

Custom and freshly managed new ground textures are being used, too. These carry real depth and detail in the way that they portray the airport. This goes a long way to making textures feel fair and honest, and no longer outdated. Sick of old, flat scenery textures? Use these instead!

Make a giant difference to the populace of the world by using more than 3,000 new objects. All custom placed and lovingly crafted, this stops the airport and the area from turning into a replication. Buildings no longer look so identical all the time, and instead adds some much-needed variety.

New custom buildings are being used in the airport, too. This means that new terminals and hangers are being included which have a wonderful level of depth. They not only have the realistic look and texture of before, but even the position and scale is correct, making sure everything fits.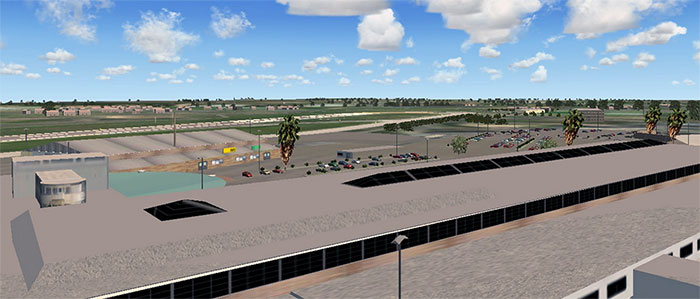 Environmental Changes
However, this scenery package goes far beyond what you may have been expecting. Not only does it add in the new features and improve on old, unrealistic options. It actively goes to improve the way the airport is laid out and looks on the screen, including changes like;
A fresh new array of runway lighting. This lighting is used to give the airport a wonderful look and feel as you fly through. No longer does the place feel plastic and cheap. Now, lighting works as it should and adds a much-needed depth to the background around your flight.

The lighting also extends to the taxi areas. Now the lighting is improved so that you can always pay attention to what you are doing here. This goes a long way to making sure you can get a much more comfortable end result, ensuring that everything comes together as one.

New taxiway layouts are being used, too. The environment now looks far as it should from a top-down view. Placement of taxiways is very important to a good airport design and this includes them closely. Now, when you fly around with this aircraft, you'll be much closer to its real-life design.

This importance of accuracy in placement flows through the whole place, as well. Now when you fly through here you should easily find it accessible in general. The whole airport is easier to get around without the miscalculated and out of sync original airport that comes in most simulators.

The taxiways even have names, now! This is a nice touch that adds an excellent finishing touch. It's the little things that make all the difference most of the time, and this is no different. When using this mod, you should easily notice the depth of detail in each part.
VIDEO: UltiMax FSX Jersey takeoff
Minor Improvements
However, we aren't done there!
This mod also looks to add in some smaller but still very significant additions. These all help to blend the airport together, and make sure it carries the correct styling. If you use this mod, then you can expect to see additions like;
Static aircraft that make the airport look alive. They add more population to the airport and ensures that other additions like traffic improvement feels better. The airport no longer feels like you have arrived after an evacuation, with more activity about the airport than before which was so limited in the past.

The back of the airport has been improved, too. From car rental to car parking, it's all been faithfully restored to look like the real thing. This adds a nice touch and should go a long way to helping you settle into the airport if you've been before.

Animated ground traffic including vehicles on the roads was a nice but necessary touch. This goes some way to making sure the airport feels fresh and engaging in its own, exciting way. Additionally, this will help the airport feel even more populated alongside the new static aircraft which are included.

SHEEP! That's right, this mod includes awesome sheep in the fields. These run around and add a nice little bit of non-human life to the world. It's nice to see that little details make the cut, and should help to further solidify the beauty of this airport in this mod.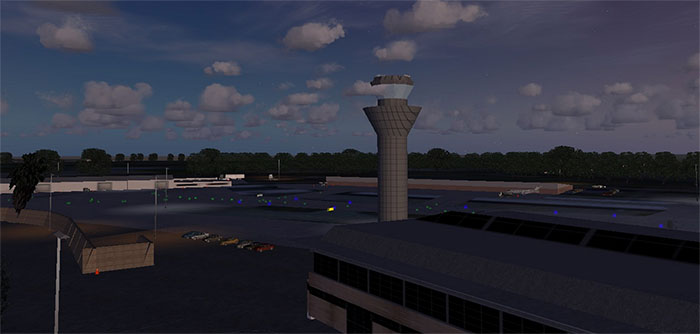 ​
System Requirements
At least a CPU/Processor of 2GHz or more.
A working, legitimate copy of Windows XP, Vista, Windows 7 or Windows 10.
A working, full copy of P3D or FSX/FSX:SE.
At least 80MB of storage free on your HDD.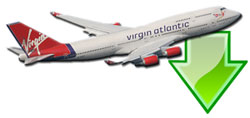 Don't forget... We have a huge selection (over 24,000 files) of free mods and add-ons for MSFS, FSX, P3D & X-Plane in the file library. Files include aircraft, scenery, and utilities All are free-to-download and use - you don't even need to register. Browse on down to the file library here.