Have you been in ownership of the older MegaSceneryEarth Tennessee package? Then now you can easily make it better than before. Thanks to this new update, even more has been crammed into this perfect combination of scenery and style.
The MegaScenery package has long been one of the most impressive takes on authentic scenery for many years. Helping to adding a touch of authenticity where generic, dull textures once roamed, MegaSceneryEarth v3 helps to add such a useful and reliable look to the world below. With over 42,000 square miles of authentic and engaging scenery, MegaSceneryEarth helps to revolutionize the way that your aircraft experience can feel.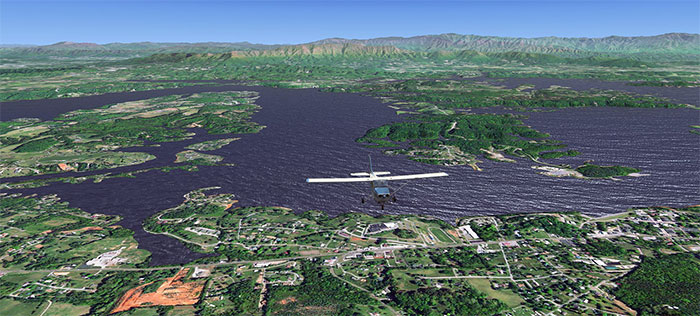 MegaScenery Tennessee screenshot in FSX.
With this new edition, though, you are getting access to new scenery packages that covers the American state of Tennessee. With new levels of image sharpness and detail brought to life with v3, you can easily enjoy more authentic flights that showcase the detail down below perfectly.
New and engaging color is brought to the surface with this rendition of Tennessee. With new, vivid greens that helps to make sure the greenery of the state looks engaging and authentic, v3 helps refresh a state that was low on color and contrast previously. By using new imagery, too, this makes a fine choice for adding that extra level of detail and precision to every blade of grass down below you.
It also makes sense of aerial imagery down below, ensuring that everything you see accurately lines up with the real thing. Scale and styling has all been changed to help make sure that the state of Tennessee blends perfectly. Whether you are from the state and want to make it look more like home, or you want to help make the world as a whole look authentic, this is a fine choice indeed.
Indeed, with 213 airports in the state of Tennessee alone, this looks to do everything that it can to help these come to life!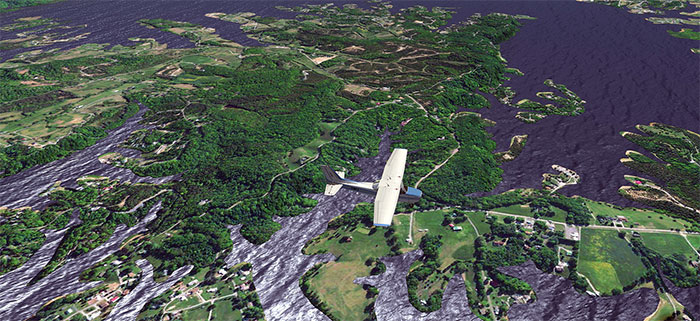 Screenshot showing the shoreline details.
What's New?
You'll get to see everything that makes this state such a fine place to come and visit, in newly enhanced detail. It's a fine choice for adding that extra level of class and quality to each grain of dirt that makes up the state.
Now, you can make a fun and educational visit to major landmarks all across the state that look as they should. From the Great Smoky Mountains to flying over Memphis, you can enjoy an especially authentic take on a very popular state. Nashville, too, has gone through an immense amount of change to bring the whole state and the city itself up to accepted standards.
Also, the awesome recreation of East-West expanses enables flight with legs for as long as 500 miles within the state itself. Thanks to this, you create a hugely enjoyable experience. Explore the world above and below in a new level of intricacy thanks to the hard work of the development team.
Best of all, version 3 also introduces a fresh new volume of VFR and IFR charts in a new digital PDF. Load these up on any mobile device or second screen and you can easily make sure you are on track following along with both of these new charts.
Also, on top of this you get access to new TACs, Sectionals, IFR en-route charts and much more. As a nice little choice, too, you get access to a 405-page eBook that provides the perfect introduction and education for any pilot. From airport diagrams and Instrument Approach plates to new SIDs and STARS, you can help add a greater level of understanding about this awesome state.
Everything is easily downloaded and utilized to make the most enjoyable learning experience possible. Use this to help mastermind the art and importance of flying within the state of Tennessee, learning as you go.
What Version 3 Changes
In v3, then, you can enjoy a total transformation of the cities that are covered in the add-on. From Jackson to Chattanooga to Clarksville and Knoxville, the whole state is given a much better level of detail. The cities make the state what it is, so making sure they carry their authentic design is very important.
Also, the lakes have been totally transformed and changed. With the likes of Kentucky Lake, Old Hickory, Cordel Hull and Dale Hollow, many of the most important natural landmarks are also improved. This makes a nice choice for extending authenticity all across the state, not just the cities.
Mountains have also been re-touched, improving the likes of the Clingmans Dome and Mount Buckley as well as High Top and Myrtle Point. This names just a few of the solutions that you need, creating an extensive and enjoyable situation worth savoring.
The major rivers and major national parks have all been changed and improved, as well. From the Mississippi to the Cumberland River alongside major forests such as the Land Between the Lakes, this brings this immense state to life. As such, Version 3 helps to make the entire state look it's very best.
The Perfect Recreation of Tennessee
With all of this, then, fans of aviation should be able to take off into the skies of the wonderful state of Tennessee. You can make sure that the state is improved with the help of this updated package. It's a fine choice for adding more to a state that had already undergone major, precise changes in the past.
Now, though, with this add-on, you can ensure that every little detail can be captured in precise detail. This helps to really transform the way that people feel about the state, whether it's their first visit or they are flying over their hometown once again!
If you owned the original, too, then you can get a full 50% discount on this new and improved edition of the state of Tennessee. So long as you have the qualifying product to show you bought it previously, you can make the most of that discount and start flying over a much fresher, engaging form of this state.
You can visit the official MegaScenery web page for Tennessee here or alternatively view the SimShack page here. Don't forget, we also have thousands of freeware scenery add-ons in the file library here.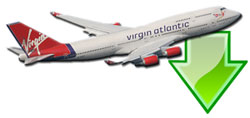 Don't forget... We have a huge selection (over 24,000 files) of free mods and add-ons for FSX, P3D & X-Plane in the file library. Files include aircraft, scenery, and utilities All are free-to-download and use - you don't even need to register. Browse on down to the file library here.