Do you own the original Nantucket Island 1.0 mod?
Then you should definitely pick up the new Service Pack 1 Update that has been released. With this add-on, you can provide an excellent touch of detail and improvement. The original had some annoying errors that stuck around and caused some problems with the overall product. Now, these have been improved but also some new additions have been introduced.
Thanks to this, then, you can enjoy a much more progressive experience. With common problems now a thing of the past, you should feel pretty comfortable skating across the Nantucket skyline once again.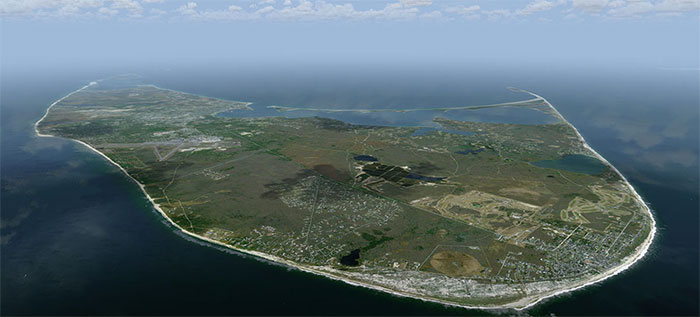 Nantucket Island scenery from above.
Major Changes
One of the most important changes that was included for this new mod, though, was the new rain effects. P3D' native ground looked rather dull without these changes being made, and this does a spectacular job of filling that in for you. If you want to make sure that you are taking off into the skies of Nantucket while seeing the rainfall look as authentic as possible, this is definitely the place to start with.
Also, texture problems which were commonly cropping up have been corrected. One major issue was the texture draw issue that would see tower glass and fencing by the terminal to cause weird texture draw issues. These have since been resolved.
Additionally, a weird flickering effect that would take place on native P3D round polys have been corrected and removed. As such, you can enjoy a much more simplistic and engaging experience that's easier on the eyes without flickering and failing.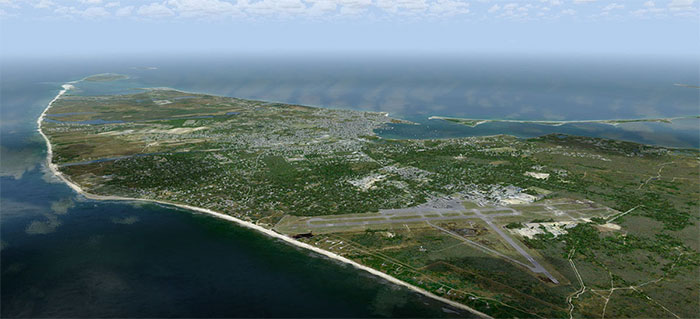 Nantucket Island with airport in foreground.
New specular and bump mapping has been introduced to the region, too, offering greater realism than before. If you used to find that the old mapping was not quite up to the standard that you want/expect, then this can definitely help to fill in that hole for you.
A new ILS has been added to runways 24 and 6, using authentic airnav.com data to ensure that it all fits in with reality. It's a nice touch and one that certainly improves the overall control that you have when using this little airport. Also, runway 12 has had its number marking brought back to life when it was missing previously.
Designated Cape Air and seasonal airline parking has been introduced, too, which is a spectacular touch for those looking to see something a little more dynamic being introduced to their simulation.
VIDEO: iBlueYonder - Nantucket Island - Official Promo Video
Minor Changes
New manual details were introduced for using both Viva and AutogenConfigurationMerger, making it easier to learn and correct problems.
A new hardened apron surface has been introduced to the front of the terminal, making it more like the real thing.
Some bushing has been removed from the water towards the north-western point of the island.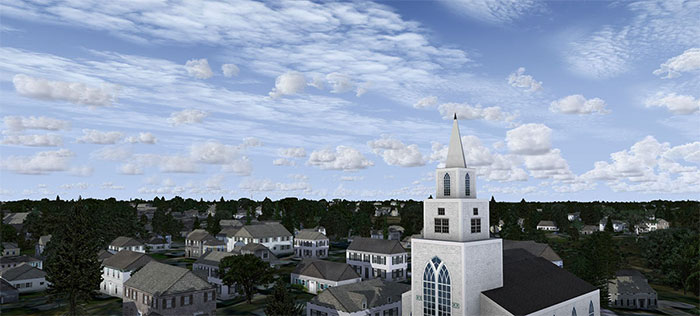 The towns that surround the island.
About Nantucket
This add-on, then, looks to introduce a fresh and engaging version of the old iBlueYonder Nantucket. Sitting just off the coast of the US state of Massachusetts, and just under Cape Cod, this is a unique little island. However, it's never been quite dealt with in the right manner in a simulated environment. This mod looks to change and improve that entirely.
Now, you can come to the central point of US whaling – while not still carried out today, at one stage it was a huge whaling location. The 19th Century seen incredible US whaling events carried out, and Nantucket played a pretty important role in making that possible.
While today it's more of a tourist location that you would come and visit, it's a location that sees incredible changes in the summer. From around 10,000 residents in the winter, you can see a huge change in the summer when as many as 50,000 can come and play resident here for a while.
The Nantucket Memorial Airport, is one of the locations that you should best check out. As the link from this tiny little island to the world itself, this acts as one of the finest places that you can start with. By making use of the unpainted, wood-shingle buildings, this can feel like a fun throwback to old-school aviation.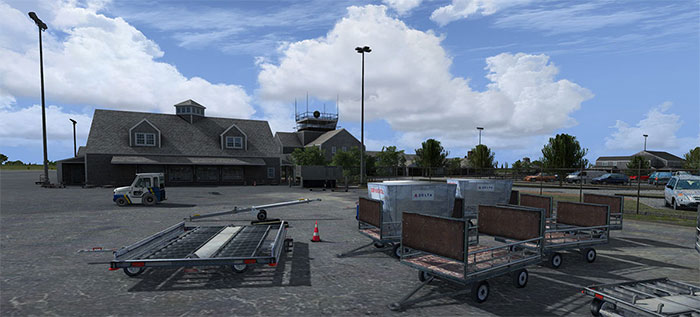 Ground services at the small airport.
Version 1.0
Version 1.0 provided us with the following features and add-ons:
Over 100 square miles of photorealistic terrain across all of the 5 seasons that we experience.
1m terrain meshing with highly detailed LIDAR data that can make it so much more authentic looking
The waterfront modelling has been revamped, too, making sure that the famous waterfronts look special.
Autogen housing and vegetation is added in to make the whole place look a little more authentic than before.
The Nantucket Memorial Airport is brought to life, using on-site photography as reference for authenticity.
3D grass, shrubbery and various other vegetation features have been taken, changed and improved accordingly.
Aircraft can commonly be seen on the ramp, too, adding a bit of life to the whole location.
Customized windsocks are added which is a nice touch for helping to add to the overall authenticity.
Seasonal models are now being introduced, which can be driven using the Viva engine.
For more information on this stunning scenery add-on, visit the official iBlueYonder product page here. If you're after freeware instead, we have thousands of free-to-download scenery files for FSX/P3D in the file library here, be sure to check them out.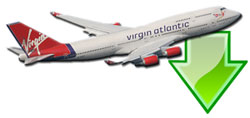 Don't forget... We have a huge selection (over 24,000 files) of free mods and add-ons for MSFS, FSX, P3D & X-Plane in the file library. Files include aircraft, scenery, and utilities All are free-to-download and use - you don't even need to register. Browse on down to the file library here.