Now available from Horizon Simulations Ltd. for FS2004/FS2002 is VFR Terrain: England & Wales. Combining a radar generated terrain mesh for highly accurate elevations plus photographic scenery images allows for realistic VFR flight like never before. For full details, click on Read More.
A New Dimension in Flight Simulation
Fly through the Welsh valleys in a Spitfire, or go ridge running along the ragged coast of Cornwall...
Horizon Simulation is proud to announce the release of VFR Terrain: England & Wales. Developed by Visual Flight, VFR Terrain is the most highly detailed and accurate terrain scenery upgrade ever released for Microsoft Flight Simulator (MSFS).
Providing minute elevation detail, VFR Terrain brings another dimension to simulated flights in the UK and gives MSFS users a virtual world that is so realistic it can be used for learning navigation, reconnaissance, and practicing flying skills.
Through the eyes of a flight simulator, the world is made of shapes and colours; the virtual scenery comprising a wire frame 'terrain mesh', overlain with colourful texture (or photographic) images. The terrain mesh therefore provides the shape of the world in the simulator, defining the size and location of lumps and bumps in the ground, mounds and hollows, river courses, mountains, hills, and valleys. As a consequence, the more detailed and accurate the mesh, the more realistic the virtual terrain becomes.
It follows that in order to create the most accurate views from the cockpit; one must start with the most accurate source data available for the terrain mesh...
Employing highly sophisticated RADAR equipment, developed in association with the US Department of Defence, Intermap Technologies, Inc., records the shape of the Earth with incredible precision. Mounted to the belly of a Lear 36, the sensors are so finely tuned that they can map terrain to a vertical accuracy of less than 0.50m from 20,000 ft, at 300 knots, and in almost any weather. Intermap's NEXTMap Britain(tm) has a 5 metre resolution grid, average vertical errors of less than 1m, and validations from all of the world's leading mapping agencies - it represents the single most accurate complete elevation survey of the UK. NEXTMap Britain(tm) was acquired specifically for flood modelling by insurance giant Norwich Union, and is also used to identify the potential flood risk specific to individual addresses country wide.
However, terrain mesh is only part of the equation, and VFR Terrain is unique in supplying a complete terrain scenery solution which includes detailed and accurate coast and lake shorelines. This is a very significant first for Microsoft Flight Simulator add-on scenery and, along with the unprecedented quality of the terrain mesh, is one of the reasons VFR Terrain is being described as a milestone product by so many users.
The value of having realistic and recognisable scenery in simulation was realised following the release of VFR Photographic Scenery: England & Wales. Also developed by Visual Flight, the software uses real aerial photography from Getmapping PLC's Millennium Map(tm) to replace generic scenery provided with Microsoft Flight Simulator. The resulting software upgrade gives simulator pilots views from the virtual cockpit that real aviators enjoy in flight. Adding a great deal of value to the proposition of using MSFS as a training tool, VFR Photographic Scenery is almost essential to the general aviation simulation pilot, allowing point to point navigation between recognisable and identifiable ground reference points in MSFS.
As well as having been developed for use with Microsoft Flight Simulator default scenery, additional features have been included for VFR Photographic Scenery users:
1. Bonus modified photographic textures to enhance the appearance of the coast.
2. Most large lakes and estuaries have been designated interactive, with moving water textures and the option now to land float aircraft.
VFR Terrain is to be published by Horizon Simulation Ltd, a company established by Paul Chaney, who responsible for the management of the VFR Photographic Scenery project on behalf of Getmapping. Set up specifically to coordinate the development of an international series of scenery upgrades for simulators using data of the real world, Horizon has plans to release further products in association with Visual Flight into the future.
Officially launched at Fly2004, The London Air Show, VFR Terrain is now shipping and is available direct from Horizon Simulation and selected retailers at a recommended retail price of £29.99.
About Horizon Simulation Ltd
Horizon Simulation Ltd is a UK based simulation software publishing company. Horizon works with leading data providers and database/software developers to provide accurate, detailed, and realistic digital models of the real world for use in training and gaming simulations.
In choosing exceptionally skilled development partners and the leading international data suppliers, Horizon strives to create highly functional and accurate, innovative and immersive scenery products for users and territories throughout the world.
About Visual Flight
Visual Flight is a developer of add-on scenery for Microsoft Flight Simulator; best known for VFR Photographic Scenery: England & Wales, which has received much popular acclaim since its release in November 2002.
A background in geophysical survey and computing allows Visual Flight to work at the technological limits of Flight Simulator while also designing the processing required to create innovative scenery products from high quality data sets.
About Intermap Technologies, Inc.
Intermap Technologies, Inc. is a US based supplier of highly accurate and high-resolution terrain mapping data.
In 2002, Intermap commissioned its Lear 36 aircraft to complete acquisition of the most detailed elevation survey of the UK ever.
Intermap uses IFSAR (Interferometric Synthetic Aperture RADAR) technology, developed in association with the US Department of Defence, to acquire elevation data on a 5m grid with an accuracy of up to 50cm vertically - all from 20,000 ft in almost any weather. Using this technology, Intermap intends to extend it's archive of coverage globally and has already acquired data for the UK.
Data is now available off the shelf as both a digital surface model (DSM), and as a digital terrain model (DTM), and is known as NEXTMap Britain(tm).
About Getmapping PLC
Getmapping PLC was formed in 1998 with the specific aim to create the first full-coverage and up-to-date photographic map of the UK.
In April 1999, Getmapping commissioned four aircraft, specially equipped with state of the art cameras, to fly the length and breadth of the country acquiring highly detailed aerial photographic images. Since that time, Getmapping has built up the most comprehensive and up to date photographic archive of the UK. The resulting seamless mosaic of imagery is known as The Millennium Map(tm).
Further sources of information:
Horizon Simulation Ltd: www.horizonsimulation.com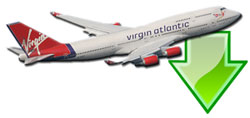 Don't forget... We have a huge selection (over 24,000 files) of free mods and add-ons for FSX, P3D & X-Plane in the file library. Files include aircraft, scenery, and utilities All are free-to-download and use - you don't even need to register. Browse on down to the file library here.