The Disco utilizes ducted fans in a 2 stage dual network of thruster tunnels, powered by a wankel rotary turbo charged and fuel injected engine, all buried neatly within its little hull. A high rpm gyroscope mounted between driver and engine enduces yaw and roll control which enables flying sideways like a helicopter without flight control surfaces.
Low speed landings and take-offs can be done via retracting wings called Lift Assist Foils, which look much like a wild canard profile from above. These are not required during flight and not entirely needed when taking off and landing as well, as the design of the dynamic hull creates adequate lift that 84 knots average will get the Disco airborn and will provide a nice landing as well.
A retracting Virtual Cam Pod rises up at the top center of the dynamic hull and rotates with rudder input. This is designed for the pilot, wearing an eyepiece, to be able to remotely 'look about' the craft from within the cockpit, allowing for awesome panoramic views outside of the craft as well as infared technologies that would enable pilots to see through the various bad weather conditions that might arise. To raise and lower the VCP, select T or Shift/T for Tailhook command. New users must activate the command by going to Options/Controls/Assignments in Flight Simulator and navigating down to Tailhook, and choosing T for its command. After that, your VCP should raise and lower.
A scoop for added cooling of the Wankle is located along the belly of the hull and is actuated by Shift/E/2. The cowling vents command didnt 'look' right, while the cargo door command works in a smooth animated motion.
Entry into the Disco Vollante' is via a perspex canopy that opens at the front via the Shift/E command.
There is a briefcase and a duffle bag in the stow away nooks in front, The glare panel that looks like a dash board is tied to the canopy and raises out of the way for easy ingress into the cockpit. Note a computer keyboard which I feel that in the future, such craft will more then likely have one in which to interact with the flight computer as well as air traffic control and emailing when in extened periods of auto piloted journeys.
The Disco Vollante' features a Virtual Cockpit. Though a bit sparten, it does allow for a feeling of what it would be like sitting at the controls of such a unique lifting body while in flight. I shall seek to improve my abilities in creating better interiors.
The landing gear is in the third version. This style was finally decided on. The necessity for the Disco Vollante' to be able to drive down a freeway required really good cornering ability, so I needed a wide set of main gear at the rear. I went with four wheels (like the Cessna 208's retractable amphib layout) mainly due to handling as well as stowage within the hull. (Its a bit tight in there. Like a swiss, if you watch). I really appreciate the 'spongyness' of the suspension. It has some good travel and looks neat when touching down from the Spot view mode, as well as when your out four wheeling in the terrain Land Rover style.
There were to be other features that the real one would have such as spoilerons in the upper rear dynamic hull area, working rear elevator that melds into the hull, and I really wish to create a nice engine bay, so people can see how everything fits in there.
I love to have a nice choice of colors in my vehicles, and so I have included 6 colors in this version of concept craft. Each is reflective as well as 'shiny' which are two diffrent 'forms' of material appearence. I included a polished aluminum version as well, which has, I must say, a bit of a 'sci fi' look to it.
I have flight tested this with many many hours, late into the night, adjusting the flight dynamics to be as close as possible to what it should be like in the real thing. She doesnt accellerate wildly like the Wasp and Messenger Hawk models as her ducted fans are hidden within the hull with only a couple of slots in the leading edge for intake. Once to speed though, you can rotate the body at roughly 80 knots and lift off the tarmac. With gear raised, she will begin to pick up good speed and will then require some good nose down trimming when you begin to reach the high 200 knot ranges. She is good for 350 knots (measured as actual from GPS ground speed) at higher altitudes. Best not to overheat the 4 rotor wankle though.
Learning to do approaches 'highway' style without assist foils is a bit tricky. Being she is a lifting body, she tends to over correct with aileron useage. The rudder is designed to 'feel' like you are getting 'gyroscopic assistance', thus it helps in the approaches for lining up with a 'highway of the future flight interaction zone'. After slowing to 120 knots when on final, drop your gear at 1/2 mile out, keep your speed up, and before touching down, slow to 100, which should be just below half throttle. When you are roughly 6 feet above the deck, go to 1/4 throttle and you should smoothly touch down. (Never go to zero throttle when you are about to touch down, as the lifting body mass is using up alot of drag with its lift and taking away what power she has will bring her down a bit fast. That is 'without' the Assist Foils).
For an added bit of entertainment in flying this wild little design, you can adjust your view in the VC to up and back, where the Virtual Cam Pod should be. You will then have your craft below you in site, as it would appear in your VCP eyepiece.
As follows, these selections should put your there exactly:
Go to Virtual Cockpit
Click [ - ] symbol (minus) 2 times
Select Shift/Enter 8 times
Select Control/Enter 11 times
I really like instrumentation, and I wish I knew how to make my own guages. (I have so many concepts for glass panels). For now though I am using the analog guages and have created a few 'flip outs' such as for fuel monitoring, an array of engine monitoring instruments, and some king air style flight instruments as well, but again, all on 'flip outs'. I love to do little trips using VOR as well as VATSIM online flights, so I included a larger VOR guage that pops up for such flights. Included in this package is an adaption panel for FS2002 to ensure all the guages work.
This little concept craft is quite fun to fly. I had a blast creating it. I thank all the people that helped me out at Gmaxsupport.com and especially FreeFlightDesign.com and Bill Lyons who was some great inspiration. I have more instructions on how to drive your new 'vehicle' in the world of tomorrow in the 'ReadMe' file. You'll find your brief case and duffle bag stowed in the nose boot. If you find yourself being followed by an F16 or guys dressed in black are waiting for you in the driveway, tell them its just a sim model.

William Ortis
Lionheart Creations Ltd.
Welcome to my world...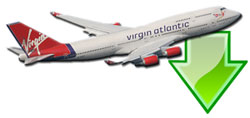 Don't forget... We have a huge selection (over 24,000 files) of free mods and add-ons for FSX, P3D & X-Plane in the file library. Files include aircraft, scenery, and utilities All are free-to-download and use - you don't even need to register. Browse on down to the file library here.

This is the DiscoVollante' (Italian for 'Flying Saucer') lifting body personal commuter craft. It seats one person and is designed to take off and land in designated sectored highways that allow flying vehicles to intermesh with regular flowing traffic. In the future, the concept of 'flying' to work is no longer a dream but a necessity with the ground traffic being absorbed at such an extreme rate, manufacturers take to research into private VTOL and STOL commuter craft for daily use and remote landing, not requiring airports, but safe landing zones, etc.