From the Hawaii flight that saw the canopy tear away to the Hudson River flight that was ditched due to hitting a flock of geese, you'll have to take on various challenges that will be unlike anything you have taken on in the past in a simulator. You'll also be provided with a full-blown survival mission, "Castaway" style! It has everything that you could possibly need to revamp your experience and make it feel fresh and exciting once again.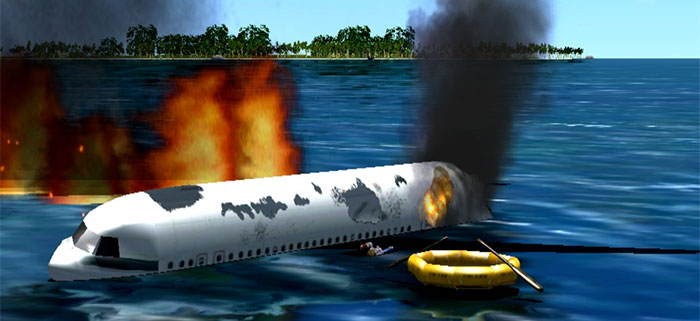 You'll even get to pilot a blimp over a major car racing event; it's these little extras that make it easier to enjoy FSX and also witness the innate potential that lies, untapped, underneath the surface. There is a huge amount to be seen, heard and enjoyed in this package as pilots both fresh and experienced can a whole new way to experience what a flight simulator has to offer with a wealth of missions.
What's Included?
32 missions made from scratch to deliver an unreal level of precedence. From free roaming to piloting massive ships to taking on aircraft in the most bizarre and challenging of situations, you will find that life starts to become a whole lot more hectic for a pilot with this installed!

More than one hundred new objects are made entirely from scratch to be used in conjunction with the rest of the project, alongside fresh new sounds that are used to create detailed and engaging scenarios that look as good as they feel and sound, improving performance and authenticity massively

Perfect for beginners and moving forward to experts, this will test your nerve and make sure you are learning and improve as a pilot whilst you fly, engaging you with unique and challenging scenarios that are unlike anything you will be used to if you stick to the basic FSX experience

Get guidance in how to fly an airliner like a professional, starting with take-off from a major international hub to landing in a cramped, dangerous airport. It's these unique challenges that will help you get used to things like looking out for other traffic, managing radio communication properly and even managing taxi requests in the right way

A whole new form of training; instead of learning as you go, you will now have to take on advanced maneuverers and skills in the middle of a flight just to stay airborne with this brilliant package! This manages to really improve pilot skills

Training missions to help you get to grips with the airport system and how to fly effectively, helping you get to work with preset scenarios and fixtures that will have you take on a range of tasks throughout

Fresh new animations such as new trees and grass to improve the look and feel of large parts of the scenery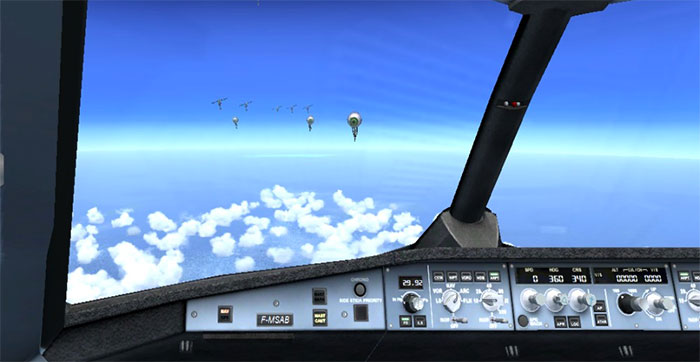 Mission Samples
RDJ EA Atlanta
In this mission, you will be expected to take on the day-to-day routine for a pilot taking off at a major airport. You'll go through all of the checks at the gate, and you will need to carry out a successful taxi to runway entry. Then, you will have to take off in a textbook manner to be able to pass this mission.
RDJ EA Atlanta R&R
In this mission, you will be undertaking a job for a fellow airline pilot. You will be taking control of a camera blimp and recording a car race. You'll get the best seat in the whole stadium as recompense, and you'll get to enjoy a rather unique form of flying that is quite different to flying typical aircraft.
RDJ EA "Castaway
This mission is one of the most popular with users, and provides you with a chance to have to deal with the aftermath of a plane going down under the sea. You will be stranded in the Pacific Ocean, after being hit with a lightning bolt. You use a crew cargo handler on the plane, and you escape to find a raft. From here, you need to survive overnight throughout a storm and find a way to escape the island – can you do it?
RDJ EA Bermuda Triangle
The curious case of the Bermuda Triangle is something many don't understand or interpret properly, and this mission will let you undertake one of the strangest things ever seen in aviation. You'll approach the Bermuda Island airport in your plane, and you will take over an aircraft that has just witnessed some rather strange phenomena appear in front of it.
You have to fly instrument flight rule to know that you are on the right side! The Bermuda Tower will try and guide you through, but you will be expected to fly as straight as you can and not let the rather strange view take over your concentration! You'll then have to land via a hurricane taking place – can you pull it off whilst witnessing the famous Bermuda phenomenon take place in front of you?
RDJ EA Cooper 2 Escape
In this mission, you will be taking on the last journey of D.B. Coopers famous escape. You'll take off to try and fly to the jump zone, following the orders of D.B. as you go. Then, you take control of D.B. and you need to guide your parachute to the correct escape point – does this sound like a challenge you are willing to take on?
RDJ EA Landing in Gibraltar
Here, you will be trying to land at the LXGB Gibraltar International Airport. It's listed as the most dangerous airport for commercial airliners by many due to the incredibly short runway and the fact that you need to avoid Spanish airspace! If you do this for more than 30 seconds, you will fail the mission. This interesting little parameter makes it much more challenging to fly here and land than it might have been in the past, adding a unique dimension to coming to somewhere like this airport.
RDJ EA Glider
When undertaking this mission, you need to try and land glinding aircraft as you were not fuelled up enough; now you need to fly to an old, abandoned runway that is used as a drag race strip. You need to glide along and try land properly in a challenging runway situation, as you need to try and time things like landing flaps properly along the way to make the landing as safe as it possibly can be.
RDJ EA Hawaii
This flight will see you come down in a survival challenge of unprecedented difficulty; you need to try and land after takeoff from the Honolulu International Airport. The front top of your cabin will be ripped off, and you need to get the aircraft under control as quickly as you can whilst protecting the passengers. You need to then make a very slow, controlled return to the runway for an emergency landing whilst keeping everyone safe as you try and do so.
RDJ EA Princes Juliana
In this event you will be taking a famous beach front flight, trying to avoid the mountains that lie just ahead of you. You need to bank just before the mountains to try and land a textbook flight, without putting anyone under any particular danger, or yourself!
RDJ EA Toncontin
In this flight, you will need to try and land at Toncontin International Airport, on runway #19 at night, during a thunderstorm. As if the conditions were not challenging enough, it's listed as a seriously dangerous airport to try and land at due to the buildings in the way and the rather short runway that further complicates matter.
In fact, just a small handful pilots are allowed to try and land here, it's that tough! The strong winds and the challenging flight that you need to undertake to even get here makes this one of the most difficult flights included.
RDJ EA
This mission will see you try and land the daring Hudson River landing aircraft event, after the aircraft hit a flock of geese just after taking off. You need to land on a very specific spot in the Hudson River and set the aircraft down safely, allowing everyone to get off to safety.
Coming soon to SimShack, more information here.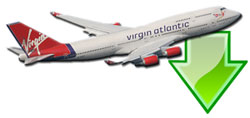 Don't forget... We have a huge selection (over 24,000 files) of free mods and add-ons for FSX, P3D & X-Plane in the file library. Files include aircraft, scenery, and utilities All are free-to-download and use - you don't even need to register. Browse on down to the file library here.