It looks terrible and it can be very slow and cumbersome at times; many people turn to add-ons and modifications to try and change this around since it can just become such an obvious distraction to you whilst you fly. If you find that this is the case and that you are always going back and forth trying to second guess things on the interface, we highly recommend that you check out the various ways that it can be changed and improved. You shouldn't need to lose flight time or concentration when flying in X-Plane, yet the interface regularly causes this.
No matter how much hard work you put into the interface and modifying it, though, it's nearly impossible to get it just right. The interface never looks quite right and always has something either intrusively getting into the way or being too hard to gain access to along the way. Whatever the problem is that you face with the interface, though, you will find that X-Plane has some solid workarounds that can be put in place without much hassle. All of these little plans and extras will make your life much easier in terms of actually controlling the simulator.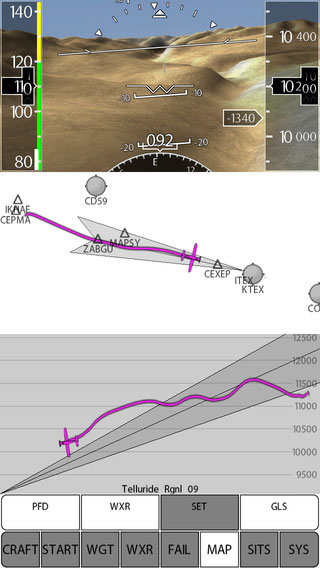 One big problem that many people tend to face when they are using X-Plane, however, is the fact that it has to be stopped entirely if you want to do anything like change your location, aircraft, weather or even just the time. This means that controlling the game, regardless of how neat you make your interface, can be time consuming and frankly a little bit more than annoying! To make any change at all to X-Plane, you need to exit and do it from an outside location. This is, as you might imagine, really annoying as you need to go from box to box just to see what can be changed and what might be the solution that you need.
However, there are many some genuine solutions out there for you that can be used to help make your overall usage and enjoyment with X-Plane that little bit more memorable. For example, a machine can be updated and changed using specific apps such as the X-Plane Control Pad. Available for free, this project takes away the conventional problems with trying to upload data and information to your X-Plane program and instead makes it so much easier to manage the situation.
Now, with the help of the Control Pad, you can make rapid and acute adjustments to what is going on within X-Plane whilst it is still running. No more connecting in and out and having to move from one part of the simulator to the next just to try and change basic features anymore. this package totally removes the need to do that and makes it much easier to have total control over the simulation itself, making life in general a hell of a lot easier to manage and handle regardless of what you are into and what you have planned.
This package really does work like something from a space movie, to be honest! It is used separately on a third-party device and allows you to take control of things like something out of Star wars. Now, you can easily start moving things around the screen and ensure that you can get to whatever feature or change that you need to make whilst also looking after the project itself. This protects your overall view of the flight as well as makes sure that you have a much easier time managing the situation and ensuring that it can be managed perfectly.
The best way to do this, of course, is to do so with an iPad or an iPhone. You will be controlling its most effective features from a third-part device ensuring that you never need to tab out of your X-Plane window or run anything in the background that could potentially weaken or lessen your performance or your quality of flying. It's easy to use and it can allow for easy and simple changes to be made as you fly. In fact, it can be given to someone else whilst you fly, allowing someone else to change up the challenge for you in a unique and an exciting manner.
You will have access to thing things like;
The weight and balance of the aircraft
Failure rates and their severity
The weather
Details and changes within settings outside of these
This makes it so much easier for you to start using the control pad in an environment that feels comfortable and enjoyable to be a part of. More importantly, though, it allows you to do the whole thing without having to go outside of your simulator and restart it. This makes life in general much easier to manage in future for a pilot using X-Plane.
In fact, this is not all that this simulator brings to the table, either. It also comes with an awesome AI instructor that will be "alive" within the app and give you all the help and features that you need to take things even further. This little AI core will do one of two things it will balance the whole system out for you as you fly, and it wall manage things like the weight and the weather for you. It automatically and dynamically makes these changes as you fly, making it much easier to control the whole thing in a fashion that you will feel truly comfortable with.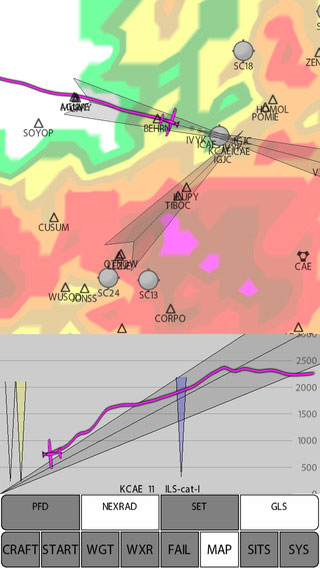 This all goes on without your knowledge, by the way, and ensures that you are constantly taking on new challenges and trying to deal with new things all the way. Now, a flight will never seem rudimentary or dull as it will be giving you all the challenges that you could possibly need throughout! This will not only help you enjoy yourself more as you take on new simulation ideas, but it will help you become a far more seasoned pilot, capable of handling dangerous tasks.
The fat you no longer need to slow down or pause the simulator is proof enough that this is worth the money. When things can be put together in a matter of moments, it really is easy to take things to a new level of enjoyment and indeed of experimentation! This will allow you to make these changes on the fly yourself to train certain procedures, or help you enter a "live" scenario whereby a friend or the AI takes control of this features and ensures that you are constantly busy taking on new challenges throughout the process as a whole.
This can be used on all three of the main Operating Systems, by the way. It's fully compatible with Linux, Mac and Windows so you can trust this to actually work for you. Many people find that mods and additions that they use in simulators are very OS specific so it's nice to use something that is a little bit less of a pain to get set up in the first place. So, if you need something that can be used to help boost your knowledge and your skills as a pilot this might just be the place to start.
It's a thrilling little tool to use as its lightweight in terms of data usage, very fast to download and setup, and is incredibly user-friendly. Even then, it's still got a huge range of advanced changes and adjustments that can be used; this makes it much easier to work the whole thing out effectively. It's all much faster and more effective than the original interface at the very least, so you can use this to help improve your performance of the original simulator if you don't decide to use it for anything else as you fly around the simulator.
What you will find, though, is that it can be used regularly all the time and will help save you potentially thousands of dollars. This kind of dynamism and refreshing level of change throughout the flight is what is used in the most impressive and professional flight simulation tools out there for pilots and the like.
This will allow you to get as close to the real thing as you are likely to find, thanks to the overall nature and style of the flights that will now feel far more unique and balanced compared to the static and basic original.
More information over at the iTunes App Store here.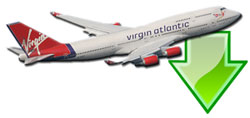 Don't forget... We have a huge selection (over 24,000 files) of free mods and add-ons for FSX, P3D & X-Plane in the file library. Files include aircraft, scenery, and utilities All are free-to-download and use - you don't even need to register. Browse on down to the file library here.