Flight simulation fans on the go, rejoice! The much loved flight simulator X-Plane, which has been one of the most popular around for some time, is finally making its way from the home to the mobile. That's right, a fully mobile version of X-Plane is going to be ready in the coming months.
This total revamp of X-Plane well see it take the high-definition detail and exquisite precision of the original simulator, and put it on your smartphone or tablet. The X-Plane development team have kept quiet about this for some time, but now they've announced the coming release fans all around the planet are getting excited for this.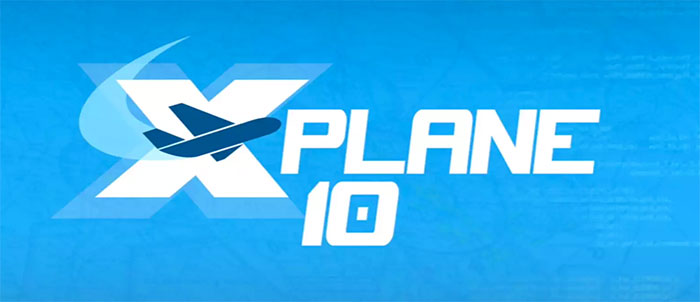 X-Plane on the Go
The idea for this package is to take the full X-Plane desktop edition, and turn it into the mobile version we all want and need. This means you'll have full flight models, aircraft systems, proper flight physics, and authentic flight systems and totally complete datarefs. Indeed, you'll even get 99.9% of all the panel systems and instruments that we need to make our flights as accurate as possible.
This is going to be the most revolutionary flight sim for mobile yet – and best of all, it's 100% free.
The main aim here is to make sure that sharing between mobile and desktop versions will be utterly seamless, taking the entire simulation experience to a new level entirely. This means that mobile will instantly be giving you a fully FAA approved flight model that can now be used as you go around. That's right, you can now sit and train as a pilot in your simulator when you are en route to work on your mobile device!
These impressive changes will ensure that you get major changes introduced to your simulation experience, including;
A new and improved autopilot system.
No more bouncing landings, making it feel far more authentic.
Fully electrical with hydraulics, engines, props, fuel, radios, navigation, pressurization, starts, trim and gear systems all fully active.
And much more!
This is just scraping the surface of what this is going to bring to the table. The developers here are putting their heart and soul into really capturing the beauty of X-Plane and getting it onto mobile platforms without any delays or removal of features. With all of these systems fully available for the first time on mobile, this means that you will get beautifully handled, 3D cockpits that look exactly as you would have been hoping for.
The development team and artists have been manipulating these changes over a long period of time to make sure that the only thing that shrinks here is the screen size. Everything will be interactive and capable of being manipulated via touch, giving you an easy and simple way to enjoy yourself here moving forward.
Even the start and shutdown of an aircraft is now handled in the right way, meaning that you have an effective and simple solution for making sure you get total authenticity.
The plan is at the time of writing to create X-Plane for full compatibility with older devices as well as newer ones, but it will take time to integrate and manage it to work with older hardware. Whilst it's not quite ready for release yet, it won't be too long now.
With the limitations of technical progress now gone, the shackles are removed and X-Plane can finally spread its wings and let you take to the skies in the way that you had always dreamed of. This will make such a better experience for anyone who only flies on mobile devices.
Over the last nine years, the X-Plane team have been working consistently to create something that is fun and engaging, but also gives you total control and understanding over what you are doing. No longer are features going to be automated or simplified; this is the full experience, pushing you to the very limits of your potential.
Bit by bit, this is being ported to a mobile device and the plan is that with some more changes and adjustments – new slat and flap systems for example – this will be ready to start releasing incrementally as time goes on.
Release Plans
At the time of writing, the idea is to release this mod in the soon-to-near future. The idea is that the first update for this will occur by the spring, with both Android and iOS devices getting the help that they need. Given the time it will take to make the full release functional and active, the idea is to release in this slow manner to help people get a full taste and understanding of what it brings to the table slowly but surely. As such the X-Plane we've all been waiting for is going to be released in parts.
The schedule is still being put together at this moment in time, but the idea is that it will be complete and ready to fly with the first flight model. Afterwards, the changes that are brought in will be to help improve performance, to solidify consistency and to continue adding supplemental features. Rather than make everyone wait to get this package and start flying around in this manner, you can just grab this latest release and enjoy that way instead.
The main aim of this new update is quite simple – to give you the full plan, with incremental updates for added improvement. Whilst flight dynamics and interaction will continue to change and you will see multiple additions being brought to the table, the majority of is what is included will work from the first release. A 3-button autopilot and a simple 3D cockpit will full interaction will be included form the first day.
The other major factor here is that future releases will start to introduce more advanced features so you can get the total experience from start to finish. It's expected that features such as 2D autopilot UIs as well as new changes to the way that heading, altitude, speed, LNAV, VNAV etc. are calculated will be included.
Other time, we expect to see that some of the new aircraft panels being introduced will have been updated with new manipulators. These will help you start touching and interacting with all manner of buttons and knobs to help you get the most authentic experience possible.
This is going to make such a major difference, with new features coming faster than ever. Be sure to keep an eye on our news to make sure that you know when this is going to be released – it is going to be absolutely massive!
Read more about this over at the X-Plane dev blog.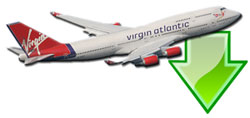 Don't forget... We have a huge selection (over 24,000 files) of free mods and add-ons for FSX, P3D & X-Plane in the file library. Files include aircraft, scenery, and utilities All are free-to-download and use - you don't even need to register. Browse on down to the file library here.