When engaging in simulated missions, a bit of authenticity can always help to set the scene. With this package, you can get access to one of the most famous World War II myths and mysteries series' entries. If you are someone who enjoys a bit of creativity in their aviation, then this mission is for you.
It's a fine pick for any pilot with either WW2 interests or an intrigue in taking on a new kind of classic mission. Based around a challenging flight requirement, this allows you to take to the skies to undertake a very interesting missions indeed!


Mission screenshot.
What's The Story?
The story of The Longest Flight took place on January 23rd, 1939. On this flight, a German-based Junkers 52 aircraft took off at around 5:18AM. This aircraft took off on what would be considered a cold, rainy day. It left the airport early, without much fanfare or anyone really taking notice. On the run-up to wartime, aircraft flying would hardly have been a strange sight!
The plane flew low, however, trying to avoid the heavy weather clouds. According to those who studies the story of the Rolling Cumulus, though, suggest that the aircraft carried a similarly low trajectory throughout. As the aircraft flew lover or Dushanbe.
The flight itself was fitted with a special apparatus. This would be used to try and help warn the pilot if they were to fly more than 600ft over the ground. Were they to do so, they would need to come down. While nobody knows the purpose or the outcome of the mission itself, this is the mission.


Flying over snow covered mountains.
The aircraft itself was never seen again – this is the final day of its operation. Nobody knows where it went to – flying into the mountain regions, never to be seen again by eye or spy.
This mission takes place just before the outbreak of the Second World War. You serve an elite, secret organization that is very much off the books, and definitely out of eavesdropping. You have to carry this mission off in full knowledge that you, and only you, know of its existence. If you can handle that pressure while adhering to the strict flight rules, then success is sure to follow for you in the skies.
What to Expect
In this mod, you'll be undertaking a seriously challenging range of objectives. Flying so low, you'll need to do your best to avoid obstacles along the way. This can be hard to get used to, but flying at this kind of height means being prepared to try and avoid all the potential items that you could crash into. It requires utmost concentration and mental preparation. Can you do it?
You'll also be expected to try and reach a glut of way-points throughout. Hit them, and your journey can become a little easier. Thanks to this you'll be spending an inordinate amount of time perfecting routes to way-points to make your progress from A to Be even possible.


Coming in for a landing.
Add in the new scenery improvements, and this can feel like a whole new exercise. This is very much away from the norm for FSX uses, so this can be quite fun to take on as a challenge. If you are looking to make your aviation experience count for a little more, then be sure to try this out. The detail and the depth of the new scenery alone is worth seeing.
It's also got new textures included for the aircraft that you will be flying. The freeware aircraft that is needed, though, is NOT included. Details are provided as part of the package if you do wish to try this mission out. Be share to make the point of trying this with the right model – it's what makes it so fun!
The Challenge Ahead
Please be aware that this is a one-of-a-kind mission. It brings a really unique level of challenge to your flying requirements. You'll be expected to make turns and decisions in the air that you simply would not be expected to usually. Naturally, that can make it quite hard to control and maximize your chances of success.
Make sure you do not take this on unless you are an experienced, skilled pilot. This is NOT for those who are still learning the rules of simulation, or finding their feet. Put simply, there is too much going on here to be enjoyed for newbies. It's a unique challenge, but one that should thrill danger-seekers and veterans alike.
You are provided, though, with a helpful list of ideas to help make the flight possible. Within the documentation provided, you can learn about what is going on and how to make your flight successful. Even with all the literature in the world, though, this is a unique challenge!
You need to help whoever you serve make the end point, though. As your duty to carry out this uniquely difficult task, are you going to be capable of avoiding being damaged on your way through this obstacle course?
You can view all of the Rolling Cumulus missions over at SimShack here. Or if you are interested in freeware missions, we have lots in the file library here.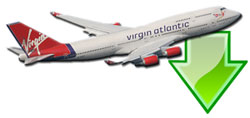 Don't forget... We have a huge selection (over 24,000 files) of free mods and add-ons for FSX, P3D & X-Plane in the file library. Files include aircraft, scenery, and utilities All are free-to-download and use - you don't even need to register. Browse on down to the file library here.