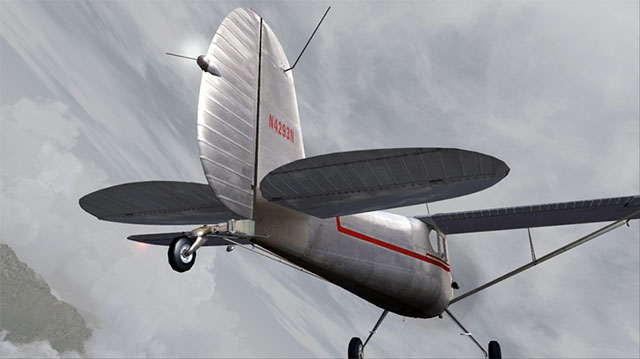 C140 is a single-engine, two-seater plane with a speed limit of 109 knots (125 mph). A light utility aircraft, initial models of this aircraft had four cylinder piston engines and 85-90 horsepower.
Introduced in 1946, the C140 was produced between 1946 and 1950 and some 7,600 C140s have been sold. If you like general aviation aircraft, the new 1947 C140 model will please you. Although the real life aircraft is simple, this FS2004 model comes with numerous features that every simulation fan will enjoy.
Features
A highly detailed cockpit
Full 2D and 3D panels (day and night)
Doors, window, and engine compartment open
Realistic shadows and lighting
High resolution, photo realistic textures for both interior and exterior, also optimized for smooth frame rate
Checklist and performance information
4 paint schemes are available
Animated key chain and retractable landing light
Click chart for map screen / mike button for ATC window
For screen shots of this aircraft, visit http://simflight3d.com/93N_gallery/93N_Gallery.html.
Over the years, SimFlight3D has created several highly detailed 3D aircrafts for Flight Simulation. The aircrafts have very detailed virtual cockpits, modern 3D graphics, and animated control surfaces. Other recent SimFlight3D products include:
Sea Fury - Reno Racer "Spirit of Texas" for FSX
1947 C140 For FSX
'58 C172