Always changing, always improving – Laminar Research keep adding to the X-Plane story. This latest edition takes X-Plane to version 10.50, and has introduced a load of new change and improvements. If you thought that X-Plane felt awesome in the past, then this is going to provide the perfect example of just how fun it can be!
These new changes and additions work hand-in-hand with making a fantastic simulator feel even better. Whether you have never used X-Plane in the past or you're a regular, these new changes are a must-try. They help to improve on a solid formula and make gradual adjustments to the product itself.
Laminar Research have been widely praised for their proactive and positive approach to X-Plane management. They help to improve the graphical and performance limitations whilst also adjusting accuracy bit by bit. The end result is a deeply engaging aviation simulation that is used both commercially and by hobbyists.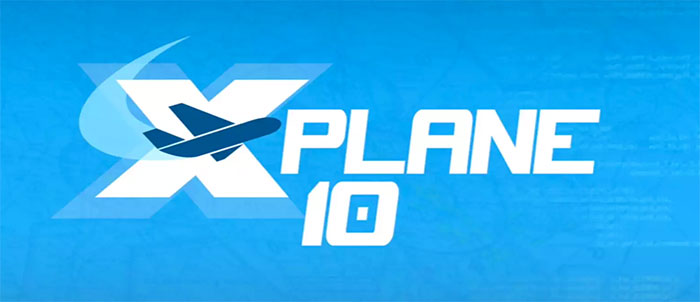 This helps to take the simulator to a higher level, making it much easier for users to unlock and utilize what it offers. If you want to try out the updated version, then you can grab it from the official X-Plane website when you're ready.
Airport Changes
One of the major improvements in 10.50 though has been the addition of the new changes to the airport structure. For one, more airports have been added with new features and improvements. Now, in total we have 3102 different airports with wonderful 3D detail and features being included.
Add in the 626 new airports included in this since 10.45, and you have a world that feels much more realistic. More than a fifth of the old volume has been added here with a deeply detailed standard being used. The end result is a world that looks much more realistic than it ever has in X-Plane.
The airport changes will make sure that you can continue to see excellent improvements to the scenery as time goes on. 147 user-submitted packages are included as part of this, by the way, combining studio quality with community projects to make the perfect mix.
718 airports witnessed numerous changes and improvements with the new release, too. this goes some way to making sure that you can see an extensive improvement in the way that airport changes are likely handled.
Greater detail in the way that AI parks itself up after flight, following protocol much clearer than previously.
New engine notifications are included into the simulator so that you have access to the same hooks as the plug-in systems like XPLMEventHook().
New Features
Of course, no simulation update is complete without the addition of new features and improvements. The main change has been the way that autogen is handled in the United States. This has been updated to include a much clearer depth of detail that creates landscapes far more like what you see in America.
Improved AI flight to reduce the challenges that you face when flying. Made much easier with the realistic flight options that pilots now take, ensuring you are less likely to run into frustrating and unrealistic options being taken by the AI.
New global wind changes have been included to help make the weather itself feel more like the real thing.
Better stratus clouds as they now look far more like the way that they should when you fly above.
Strong auto-select net connections feature has been included. Instead of the old, raw IP that you would have been handed this changes that entirely to something far more secure.
Better auto config for Control Pad and Xavion included for much better control of our simulation.
Particle emitters can now take a ruler – this means that static animations are no longer needed around emitters.
Fresh new meta data key and value pair coding. Provides a new form of meta-data to force flattening on a per-airport choosing.
Swapped aircraft order in A/B testing and added an improved sample size analysis for greater accuracy.
Better auto-tuning when using the nearby ATC box – alternatively, it can now be turned on/off.
Greater weather diagnosis which can now be scanned through the TIME of the MDEG metar report.
Faster and cleaner command list, making the UI much easier to adapt to and use when flying.
Settings screen is no longer deleted when hidden.
New notifications for various features such as real weather failures.
Take control of your firepower – guide missiles and bombs with your joystick!
New LSO calls are included for higher accuracy and depth. Makes use of angles of attack which are right for each airline.
New strobe lighting in the clouds only occurs when you are within the cloud, meaning that scenery will never become limited by using this feature at night like previously.
Removal of various irritating aspects of your HUD, such as the ground targets.
Crash limits are set from 20 g to 10 g.
New labels for movies and other warnings are mad easier to read – makes cinematic viewing much simpler than it was previously.
Various effects and add-ons improved to fit in with replay mode accordingly.
Greater data logging for net-tracking.
When it comes to string calculation, the last slop gets skipped since it's not needed to overlap the tile.
Change the way that prop discs are going to be loaded – now, loaded to fit with each engine in a more accurate manner.
Planes now go around if a crash is likely to occur, and are also improved at avoiding kicking in the rudder at low altitudes.
More accuracy in warnings about stalls and other typical aviation problems.
New hint messages were created for greater depth of detail when loading.
New flight data recorder makes it easier to see more on larger resolutions thanks to increased support.
Various frame rate improvements are made to increase running potential. Helps to reduce the level of pauses meaning that lower end machines are likely to still get a high level of performance form using this simulator even when lacking in hardware capability.
Other Changes
This simulation update also brings to the table a wealth of airplane development fixes. From new datarefs to improved capacity for datarefs, you have access to plenty of extra development options. These changes will go a long way to making your designs much easier to come up with and include in the simulation itself.
Greater changes to the way that weapons systems are being handled was included, too. This was one of the major aims in making war simulation much simpler. With precision guided weaponry delivery now possible, making use of war-based simulations in X-Plane just became much simpler!
A MASSIVE list of new bug changes and fixes which will massively improve performance to fit with your expectations. Use this mod if you want to see a simulator that runs much smoother and removes lots of small problems that could limit your enjoyment, realism or education within the X-Plane dynamic.
As you can see, plenty of new changes and adjustments have been made to the simulator. You can learn more about all of the major changes made to X-Plane in version 10.50 by checking out the official release notes.
Don't forget to check out our X-Plane add-ons section here.
Otherwise, make sure you update that X-Plane system right away!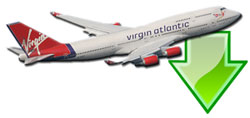 Don't forget... We have a huge selection (over 24,000 files) of free mods and add-ons for FSX, P3D & X-Plane in the file library. Files include aircraft, scenery, and utilities All are free-to-download and use - you don't even need to register. Browse on down to the file library here.