Looking to learn how to fly in a simulator? Then Top Skills, and Bill Stack, should be your teacher. Bill is much loved in simulation communities for his wonderfully accurate and attentive detail levels.
Not only is Bill detailed, though, but he provides the finest possible collection of helpful points. From newbies to experts, Mr. Stack should be your go-to expert for becoming a better pilot.
To start off with, we recommend that you take a look at the new Jet Simming Tutorial by Bill. This is a comprehensive video to follow through if you're looking to learn cohesively.
Is This for Me?
However, not everyone will get something from using this video. Whilst Bill is a wonderful teacher, this is a video with limitations. We would recommend taking a look at this video if you are;
New to the world of flight simulation.
Would like to learn more about the civilian jet procedure.
Wish to learn from a professional, easy to follow video.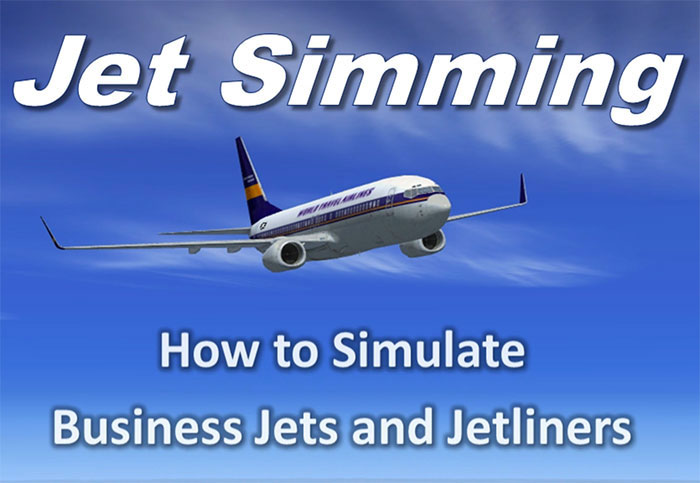 ​
However, this is not the best choice if you are already well-skilled in jet flight management. You also want to avoid this if you only want to learn more about simulating the use of a combat jet in simulation.
With a video at 16:53 minutes, you'll get plenty of learning and value from watching this. However, just make sure you know what category you fall into so that you have the best chance of extracting value from watching this video.
Another excellent part of this video, though, is the addition of the free V-Speed Card. This is used to show you common V-Speeds and is listed alphabetically, and also by speed. This is very useful if you are new to or are still learning about V-Speeds and want to try and grasp their usage more.
Preview Video
Simulating Properly
Using this video is quite simple. When watching the video, Bill will help you to understand how to manage many of the most challenging parts of flight simulation. For example, it will help you;
Face the heaviest simulation issues that you are likely to come across. Throughout the video, useful tips are provided to help you avoid the most challenging yet surprisingly common simulation challenges.
Handle the largest airliners on the planet. Learn how to go about taming these behemoths to be used as your own. Understand how they work, operate and manage in the skies for safe usage and mastery.
Cruise at the highest altitudes – this will show you how to handle things "way" up in the sky. This is very useful for helping you to get used to handling yourself when you come out of your comfort zone and put yourself in that correct approach naturally.
Travel the longest distances on the planet safely. This video is perfect for finding out the key tips to making sure that your development as a pilot can be helped by learning how to manage extensive flight distances.
Handling Any Flight
However, this video looks to educate and improve your flight performance in kind. It will help you come to grips with;
Flight prep. If you find that it's extremely hard to get yourself off the ground and to adequately prepare for your flight, this video will help. By the end you should understand pre-flight planning for your continued success.
Learn how to push back from the gates, start the engines and move from the taxi to the runway safely. If you wish to learn how to fly using official protocol, then this is a part of the video that is likely to be of great use to you.
Take off and learn how to manage climbing. This is a major struggle and one of the parts of your flight that is likely to leave you unsure of what to do. The more you get used to climbing as this video shows, though, the quicker this becomes a forgotten issue.
Learn about cruising. Cruising is a hard skill to master and will usually push your limits as a pilot to get there. Follow this video and you should quickly notice a considered and continued improvement.
Get used to approaching and landing safely. Lots of people struggle with this part of flying – so use to your advantage and you can avoid this problem. It takes consistent time and planning, but it is by no means a challenge to get used to.
Find out the keys to safe and smart parking, following ideal protocol to shut down any aircraft without any problems.
Manage Various Jet Flight Tasks
Another significant problem when flying, though, is managing the various flight tasks. This will help you get to grips with handling tasks such as;
Buying a large amount of fuel to cover you for the journey. This video section should help you concentrate on how to manage your flight in terms of the quantities needed.
Loading up passengers and cargo in a safe and professional manner. Learning these little things is all part of making sure that you fully appreciate, adhere to and understand flight protocol.
Managing to use taxi and landing lights to guide you across the airport. Should you lack in skills for navigation then this should help you get over these issues relatively quickly.
Get to understand the importance of altitude and flight levels as you go. This will go a long way to helping you correct these issues should they exist in your flight style.
Make use of knots and Mach properly. Whilst not something every aircraft has to deal with it helps to know the scenario and to ensure you can adapt if needed.
Finally, learn best how to get used to using V-Speeds and what that tends to mean.
Improve your Focus
Built to be demonstrated in a bulky Boeing 737-800 aircraft, this video shows you lots of skills both minor and advanced. This focuses mainly on using civilian jets, and makes most of the references regarding Microsoft Flight Simulator. However, keep in mind that these are flight principles as a whole – the operation may change depending on the simulator, but the idea won't.
This is also applicable to other aircraft that you might fly. The aim here is improving your focus and continuity as a pilot as a whole, not just in the cockpit of a Boeing aircraft.
This video is made by a team of trusted experts who know what they are doing. It's planned out and follows a meticulous pathway throughout, and is organized in a logical, easy to learn from manner. It also uses a good level of pacing so that you can learn at a fair and consistent rate throughout.
With scripted and edited instructions, this reads clearly and is simple to follow along with. The designations and details all make sense in the context of the video, making it easy to learn at a speed you feel most comfortable with. The distinctions screens for each step will make sure you never have to try and interpret or guess what is going on.
Best of all, this is free of all of the usual digressions and tangents. Anything extra included in here is added because it's valuable, not because the author is on a soapbox. Time is kept to a minimum with all extra chatter filtered out and down. Instead, you get the message that you got this video for. As such, it makes it easy to learn from – it's professional, succinct and clear. No "uhms" and "ohs" in here; just the information that you paid for!
Watching the Video
To watch this video, you need to be using one of Windows Media Player, Real Player, WinAmp or QuickTime. Each of these can be downloaded with relative ease from their official websites.
Also, the video is 266 MB in size so make sure you have enough HD space!
You can purchase the video over at SimShack.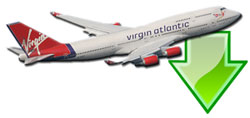 Don't forget... We have a huge selection (over 24,000 files) of free mods and add-ons for FSX, P3D & X-Plane in the file library. Files include aircraft, scenery, and utilities All are free-to-download and use - you don't even need to register. Browse on down to the file library here.