Giving you an incredible wealth of information about the world of flight simulation and how you can master every last little aspect of the simulator of your choice, you can become a far more accomplished pilot with the various tips and ideas that you can find within this extremely popular series of tutorials and helpful guides. These tutorials have been ratified by experts in the flight simulation world to ensure they give you only helpful, actionable advice.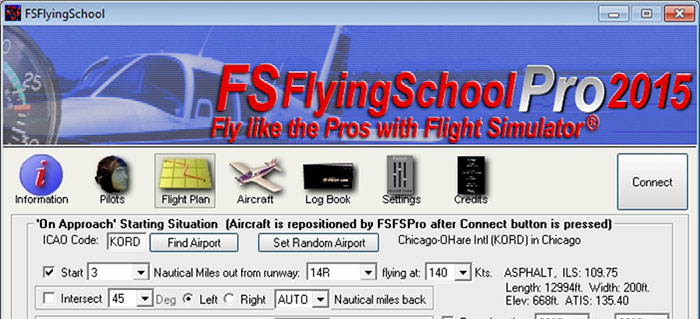 What Do I Get?
When you first start to use FSFlyingSchool, regardless of the version that you are using, you will be able to;
Get assistance from expert flight instructors who talk to you, giving you advice as you fly about your flying techniques. Find it easier than ever before to get advice on the parts of using a flight simulator that leave you the most confused!

Using a unique scoring system, you can get a genuine rating back from this virtual assistant. It looks at everything from your take-off to your approach and landing, as well as everything in-between to ensure your flight skills are as close as they possibly can be

Whether it's a short flight journey to kill some time, or you are going in to practice landings for hours on end, you will get a detailed and easy to understand score back from your instructors

All of your results and performances are logged and then saved for reference at a later date. You can now find it easier than ever to see how your flight performance is coming along, and if you can gradually improve further in the many weeks to come

If you think that you have done particularly well, why not submit your scores to the FSFlyingSchool website? They give a platform to everyone to show the world just how far they have come in learning about flight simulation through this tutorial system!

By tracking your progress as you go, it becomes so much easier to get a genuine level of satisfaction from seeing yourself overcome old obstacles and, in general, improve as an all-round pilot

A package that is instantly workable with a vast majority of the most popular third-party and community made aircraft packages available for download
However, the FSFlyingSchool madness does not stop there. If you feel like you've got enough earning and quality from your instructors in the normal version – why not consider going Pro instead?
You can make it so much easier to develop your skills as a pilot and make long-term, permanent improvements to your game. Pro goes a little bit further than the other selections, and ensures that your abilities as a pilot are never going to diminish in the long-term. With the help of the talented Mr Smith, you will become a much more accomplished pilot that can deal with even the most drastic of circumstances in the future. You'll be introduced to new prompts and help with many features including;
When you find that you are approaching the ground at a little bit more speed than you may have originally intended, or indeed when the descent isn't fast enough. If you want to make a textbook landing, then Mr Smith will give you all the help you need to make the perfect landing!

Once you start to shoot down the runway and are ready to actively take off, you'll be given step-by-step instructions and assurance that your take-off procedure is going to go fine!

Regular scolding's for "rookie" mistakes like trying to move forward whilst the parking brake is actively being used on the aircraft

Trying to make a landing without using the wind properly? You won't be doing so for too long before you get an express warning direct from Mr Smith!

You'll get help in making sure that you go through every last take-off procedure that your aircraft needs before you start moving. Even with third-party aircraft, you can get accurate and realistic instructions as to what you should be doing before you take off into the skies!

Get a telling off if you try to be lazy and use features like Autopilot when you are simply taxing around the place, if you are taking off. How can you ever learn properly if you let the aircraft do all the hard work for you?

If you are sitting stationary, then you will be made sure to remember to start the engines with the parking brake on – try and do so without following this procedure and you'll be told in no uncertain terms by Mr Smith!

If you are ready for take-off and aren't getting a move on, you'll be pushed along by Mr Smith to the skies
These simple changes have been brought in to give you a huge array of new prompts and assistance in learning every aspect of flying. The Pro edition introduces so many of these small little additions that can make your flight experience far more holistic.
If you find that there are lots of little things that skip your mind before you shoot off into the skies, you might want to consider using the reliability of Mr Smith. With so many changes added into the new Pro edition, you can make it much easier to become an accomplished pilot in the long-term.
If you are looking to pick up a whole new method of improving your flight capabilities, then you can purchase FSFlyingSchool Pro 2015. It's new, it's very much fresh and all of the information you receive comes from a genuine simulation pro who knows exactly what they are talking about, with the help of this package, you can start to understand the very reasons behind every decision that you make in the cockpit.
This is what many pilots are missing, so if you want to get more knowledge and less instinct, this is the place to get started!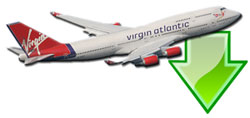 Don't forget... We have a huge selection (over 24,000 files) of free mods and add-ons for FSX, P3D & X-Plane in the file library. Files include aircraft, scenery, and utilities All are free-to-download and use - you don't even need to register. Browse on down to the file library here.