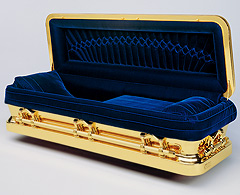 An LA TV station last night aired footage of a coffin arriving at the cemetery with La Toya Jackson leaving wearing sunglasses.
Just close friends and family will attend the private funeral service at 8am on Tuesday.
Two hours after the funeral service, Michael's parents, Katherine and Joe, as well as his musical siblings will go to the downtown Staples Center for the memorial concert.