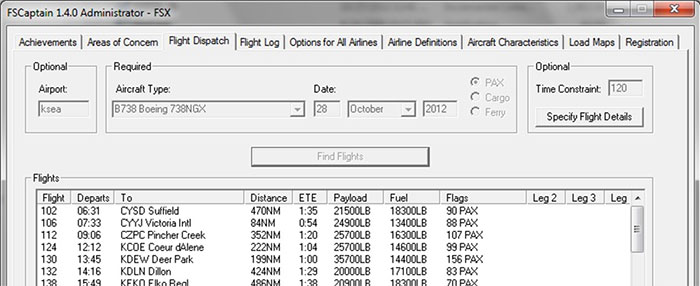 ​
It's available for Flight Simulator X and 2004, as well as Prepar3D v2. This gives you the perfect way to try out one of the most comprehensive packages out there when it comes to improving your flight experience and making it even easier than ever before. If you are aiming to make your flight simulation a little bit more challenging – yet also rewarding – then you should consider starting with this latest release by Systems Unlimited.
What is FSCaptain?
Built around the idea of creating a new career as a professional air pilot, you will take to the flight simulator of your choice and re-enact this career path in an incredibly realistic manner. Far more than just a normal data logging tool, this gives you a flight environment similar to the one that you would expect to come across in the real world. Flight simulation stops just short of giving us the full picture – with add-ons like FSCaptain, though, this does not need to be the case after all. You can make it much easier to learn the real features and skills needed to be a successful airline pilot.
It tracks everything from your passenger's satisfaction with the flight to the overall level of flight competence that you showed. It gives you realistic and authentic feedback that follows your progress in the simulator, and gives you the kind of information that you need to improve. Becoming a better pilot will never happen without genuine and constructive criticism to help you see where you are going wrong. With the help of FSCaptain, you can start learning from your mistakes and becoming a far more rounded and intelligent virtual airline pilot.
You are capable of taking on several different roles throughout the flight, as well. You could be a simple cabin member who does some basic changes and checks to the aircraft, or you could be the lead member of the flight team who is responsible for just about everything happening.
Key Features
Put yourself in total control of the kind of flight environment you would love to work in. will it be strict? Or will you give yourself some breathing from your superiors?
Runs a separate application in the background, allowing the software to fully track and detail every move you make – you can also connect it by using SimConnect, and run FSCaptain from a separate machine with the same results
A huge number of add-ons are supported with FSCaptain so if you use something else to boost your gaming experience when using this package, you'll likely find that it's fully supported and brought into the FSCaptain experience anyway!
Far more up-to-date and realistic experience when you are looking at how the weather is going to make the entire situation in front of you unfold. You'll receive much greater feedback about what you can expect along the way now, giving you even more assistance in getting from A to B safely
Live the life of a pilot, and go through the same experiences and challenges. Whole new levels of realism are added to your game as you move ever-closer to creating the most realistic simulation of a pilots career that you might ever get!
What's changed in 1.6?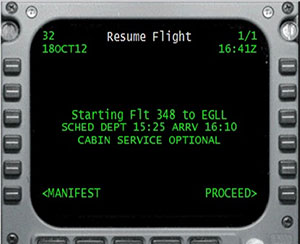 The biggest change that has been witnessed with the latest upgrade to FSCaptain 1.6 is the introduction of the much heralded Economic Mode. This now allows you to move sure that FSCaptain is programmed to give you realistic information on the profit and loss from any flight operations that you are involved in throughout your time using this software. Now, you can really take in the importance of the financial side of things and see just how much more goes into the safe and smooth operation of running an airline. This completely simulates what the financial operations of an airline company are going to be like, so that you can get an even greater indication of what life as a pilot may be like.
Additionally, many more add-ons and third-party packages are now fully supported when using this system. If you have previously had an add-on from someone else that did not work correctly when using FSCaptain, you might find that it is now supported after the jump to 1.6.
Other smaller changes have been included in the upgrade, including making the product much easier to use. The learning curve has been a complaint in the past, but now you should find it much easier to use than it has been in the past for other users of the series. Modern aviation takes into account far more than just the plane you are flying, and you can add all of these importance aspects to consider to your own simulator.
Where can I buy FSCaptain?
Downloading FSCaptain is easier than ever before – all you need to do is download the main program from below at;
This will give you access to the full software and make installation quick and easy. If you haven't purchased the product in the past, you can buy it HERE. You can find support and help from the experienced forum members on the official FSCaptain forums, which are located at the official website.
About Systems Unlimited
Systems Unlimited have been the masterminds behind the FSCaptain simulation experience since it was first created. They have worked massively on the software since to create one of the most renowned add-ons that you can use in a flight simulator today. The team itself was started by Charles Owens, and since then they have gone on to establish themselves as an authority within the flight simulation community due to the massive and wide-reaching success of FSCaptain.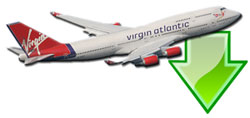 Don't forget... We have a huge selection (over 24,000 files) of free mods and add-ons for FSX, P3D & X-Plane in the file library. Files include aircraft, scenery, and utilities All are free-to-download and use - you don't even need to register. Browse on down to the file library here.