Aerosoft, who have long been producing a fine range of unique and interesting updates and packages for FSX and other flight simulators, have finally decided to tackle the Nordics. This brilliant package, which gives you access to the Svalbard Airport in Norway, as well as adding in a fresh new scenery package for the entire island of Spitzbergen.
If you want to come here and see a wonderful, unique approach that those from more Mediterranean destinations might enjoy a fair bit, then visit here and see everything that is on offer! This unique recreation of the airport manages to add in a fair amount of detail where there previously was none.
Awesome high-resolution textures have been created from scratch and are used throughout to create a fresh and interesting perspective on this snowy outback. The area itself is covered with 10cm/pix scenery, giving them a unique depth and detail and also ensuring that rendered shadows and lighting will be provided throughout. This makes the airport look fresh and unique, and also ensures that the scenery elsewhere has a very specific and particularly look to it.
However, seasonal changes have been adapted to and you won't feel as if you are flying in the same place whether it's summer or winter; this makes it easy for you to see multiple, significant changes take place deepening on what time of the year you decide to fly in. if you do decide to come here to one of the coldest airports in Europe, you should really consider bringing your hat and your scarf!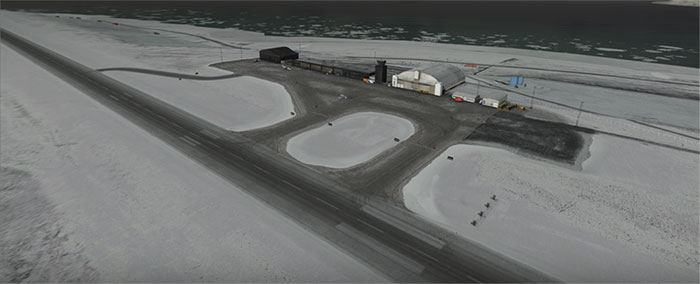 What's Included?
A complete recreation of the Svalbard Airport, capturing all of it details and intricate designs perfectly, with a unique take on each section of the model carried out to perfection and to get the highest level of detail possible in each and every section of the airport, from all angles

A total remake of the full island of Spitzbergen, taking every blade of grass and making it photorealistic. This improves the depth and detail in the entire island, making it very hard for you to fail to spot the key landmarks and the most important parts of the island better than ever before

A full reworking of the entire project, taking into account every possible detail and with each and every airport vehicle being created so that the airport is full of lifelike and reliable remakes of everything, ensuring that the whole thing looks the best that it possibly can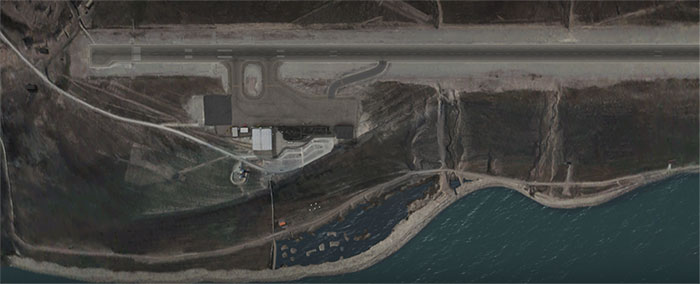 Key Features
An incredible array of depth and control throughout each and every pixel that has been covered. This allows for the whole airport and the surrounding areas to look exactly as they should, with some very specific changes to the textures included to help the whole thing look exactly as it should

10cm/pixel photorealistic background images and scenery are used to help really make the whole place feel like realistic. Even minor details are included and they ensure that you will be able to pinpoint even the most miniscule of details along the way, helping you get to grips with everything easily

2047 x 2048 textures are used on everything that is not using photorealistic scenery, ensuring that the whole airport manages to come together in a fresh and convincing manner. Each texture looks unique and manages to capture a really specific sense of realism within the airport, with every building the right style and shade

Baked shadows and ambient occlusion have been included on all of the buildings, the objects and the ground as well. This depends the layers of realism and makes sure that the whole thing can come together and look absolutely expert with just a few clicks

Additionally, night lighting has been baked as well – this ensures that the level of depth and realism in the lighting is far more impressive than it in the normal simulator. More importantly, however, this manages to capture the specific depth and detail you need to actually get high levels of visibility from any lighting that you use inside the simulator

A huge level of focus has been added into each and every area, especially during the winter periods. This allows the whole thing to feel fresh and unique, and also makes sure that during the "main" time in Norway that you will be able to tell the difference with ease. The scale and the detail that has been included in the snow and the general area ensures that the entire place looks exactly as it should, making it feel as if you have been here plenty of times before!

Airport vehicles were included to ensure that they could all come in and out with relative ease, making sure that you can get all the realistic airport vehicles that match up with the real airport itself – this allows you to easily see the airport as busy as it would be in real-life

Interior modeled gates are included at the terminal, with a huge range of detail and care put into each of the designs to make sure that they stack up with the real thing, with everything from the scale to the overall depth and detail being captured in here perfectly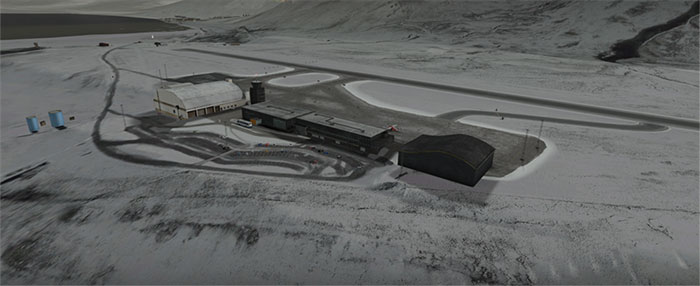 About Svalbard Airport
Svalbard Airport is one of the most popular in Norway, and is the main place for people to come to and from the Svalbard area. It's based just north-west of Longyearbyen, and is actually the northernmost airport on the planet that has a scheduled series of flights going to and from it. This makes it a rather unique place to visit, not to mention the fact that it has a rich and long history in Norwegian aviation. The airport was constructed during the Second World War, and served as a place for aircraft to stop off and to restore.
Later in its life, it served as a place for aircraft to stop off when they were on longer flights, before it was eventually opened as a full airport in 1975. Since then, it was been owned by Avinor. The airport has had more than 150,000 passengers pass through it, and it regularly takes flights to and from Tromso and Oslo in Norway. It also takes regular charter flights to other parts of the country, making it a popular destination to come and visit for anyone who is involved within the aviation industry or for taking aerial tours of the place.
The airport provides a wide range of services and has multiple facilities, also. With a runway that's 8,146ft long and equipped with an instrument landing system, it's a relatively easy place to land. The lack of taxiways, though, can make it a little bit congested from time to time. Instead, the airport uses 148ft runways which have two culverts. These allow water from the nearby mountain, Plataberget, to drain from underneath it – this has been a particular highlight for many users, as it provides an easy way to enjoy a rather unique element that is rarely seen in airports.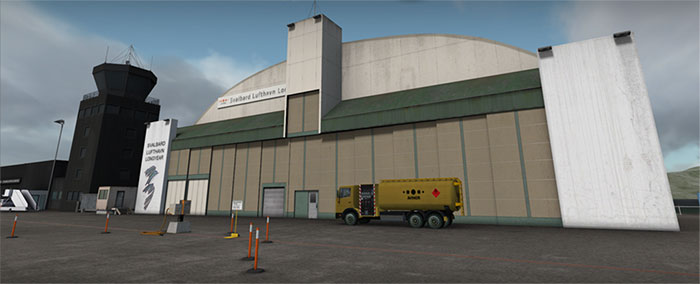 About Spitzbergen
Spitsbergen is a popular place to visit in Norway due to its rather population in comparison to the other islands that are nearby. It's the 36th largest island in the word, too, which makes it a very interesting place to come and visit for a lot of tourists and travelers. As far as the island goes in terms of weather, it tends to have an Arctic climate which makes it incredibly cold to come and visit even at the best of times. The area regularly supports the introduction of animals like polar bears, reindeer and various marine mammals. Because of this, six national parks keep the environment – more or less untouched – safe from any alterations or changes.
Preview Video
Below is the official preview video released by Aerosoft.
As far as the island goes in terms of the locations, though, its seat of power is Longyearbyen, as well as places such as Svegruva, Alesund and Baretnsburg. Each of these communities serve industries such as mining and research, and marks the significant factor that this island is one of the hardest working out there! If you want to see an island that is more or less pristine and untouched in terms of the landscape yet still shows how hard man can work, come and visit this place with this brilliant modification.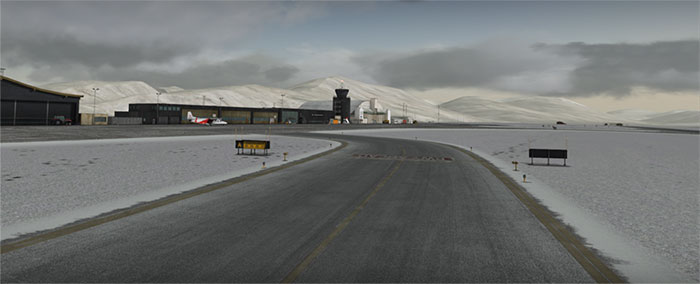 About Aerosoft
Aerosoft are well known in flight simulation circles due to their unique nature and their challenging style, making them a really interest company to use products from. They tend to be able to capture some of the most intricate and engaging images possible, as well as creating something that allows for the whole picture to come together perfectly – their attention to detail on even the most minimal of tasks makes them the perfect place for newbies and veterans alike to find some of the most detailed and decisive modifications out there.
Download Instructions
To download this package, simply head to SimShack and you can find all the information that you need to take things a little step further.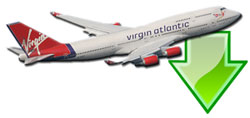 Don't forget... We have a huge selection (over 24,000 files) of free mods and add-ons for FSX, P3D & X-Plane in the file library. Files include aircraft, scenery, and utilities All are free-to-download and use - you don't even need to register. Browse on down to the file library here.