Forget whatever rumors you might have heard, as today we have for you the first official word on the next generation Microsoft Flight Simulator: FSX. Though actual release is still nearly a year away, this will put to rest any fears that there won't be a next version. Microsoft's Q&A offers some preliminary details. Along with that, we have an extensive collection of screen shots--many of them exclusive screen shots that you won't see anywhere else. We also offer you our analysis of the announcement. Then, visit our FSX Message Forum and talk all about it.
"Yippee-skippy!"
This is the big news that you've all been anxiously waiting to hear.
Microsoft officially announced today that the countdown to Flight Simulator X (FSX for Flight Simulator 10) is on. In this NOTAM, we bring you the flightsim world's most complete collection of 34 official FSX screenshots plus tantalizing details about what's in store for us when the product finally arrives. You can click on each image in this article to see an enlarged, un-retouched view in a new window.
We also go far beyond the Microsoft standard party line that other media may parrot verbatim. We have gathered the collected wisdom of our reviewers and editors to provide analysis and commentary on what Microsoft has to say about FSX. We have been collecting your questions, comments and wishes over the last 2 years. We have been feeding the Microsofties a steady stream of your requests and suggestions. We'll throw a few more their way in this NOTAM.
We also offer my analysis about what the release of FSX will mean for flightsimmers as consumers plus the affect it will have on both freeware and payware developers. It is a genuine breakthrough product that will have far reaching influence for our entire community. While the screen shots are sensational and pretty to look at, they are only the vanguard representing what will be a major advance in the flightsim arts and sciences. Probably more major than even the Microsoft team realizes. They'll know after they read this. And, so will you all. Stay tuned to FlightSim.Com for the most accurate and comprehensive reporting of all the latest FSX developments.
Dispelling rumors, myths and disinformation.
As anyone who has visited our forums knows, we have been diligently dispelling rumors and gossip about FS10 because no one truly knew what was going on behind closed doors at Microsoft, until now. Simply put, whatever you have heard or read elsewhere, fuggeddaboudit! Until today, all that other talk was just pure conjecture, gossip, myth or utter nonsense. And that includes the misinformation that was published recently in PC Gamer. You can count on your FlightSim.Com team to bring you the truth, the whole truth and nothing but the truth. So, to learn the straight scoop about FSX, read on.
More than just a new rev, FSX is a revolution.
Gorgeous graphics, accurate flight dynamics, even better real time weather, stunning scenery, advanced multiplayer features, a whole goodie bag chock full of newly improved development tools, better sound and more – all contribute to making FSX a true revolution in the flight simulator line. More than just a sim, FSX is truly a robust platform for expansion and advanced development. Developers are going to just go crazy with delight over it. In fact, many of the world's leading payware developers are already working on FSX add-on products right alongside their new FS2004 products for 2006.
FSX FAQ from Microsoft.
Microsoft has provided us with an FAQ about FSX which we have reproduced verbatim below. Following the FAQ, we have added our own analysis and commentary about the official Microsoft report. Some of our analysis and insights may astound you.
Q: When will "Microsoft Flight Simulator X" be available?
A: We are working hard to deliver "Flight Simulator X" in the holiday 2006 timeframe.
Q: What's new in "Microsoft Flight Simulator X"?
A: Many of the new features in "Flight Simulator X" are based on requests from our loyal community who have provided creative input into our decision process. Therefore, we are excited to bring our fans the most revolutionary addition to the "Flight Simulator" franchise yet. We take full advantage of Windows Vista and the latest Windows gaming hardware to create a beautifully rich and immersive 3D world for aviation fans, young and old, to explore and experience. The new enhancements extend beyond the look and feel of the planet. The advances in graphics will benefit the aircraft as well, and fans will be amazed at the new level of detail in the models and the realistic effects like sun glint off the glass and chrome, reflective paint, and even shaded rivets on the fuselage. For the more game play minded, we are adding a new mission-based element to give fans a more objective driven experience with a sense of progression and skill development. We are also improving the multiplayer technology to allow the community to connect in new ways. This is just the beginning and, in the coming months, we look forward to sharing more information about "Flight Simulator X" as we lead up to launch at the end of the year.
Q: Will "Flight Simulator X" require Windows Vista?
A: No. While "Flight Simulator X" will not require Windows Vista, it will be optimized for the latest in Windows gaming hardware and fans will get the best experience by running on Windows Vista.
Q: What type of computer hardware will I need to run "Flight Simulator X"?
A: While we are still determining exact hardware requirements, we do know that it will run on a wide range of configurations because we want to make "Flight Simulator X" accessible to a wide range of fans.
Q: Will "Flight Simulator X" ship on DVD only?
A: Yes, for the first time "Flight Simulator" will ship on DVD only in order to provide the highest level of detail and realism for the product and we do not plan to offer a CD-based version.
Q: Will aircraft from FS2004 be compatible with "Flight Simulator X"?
A: Backward compatibly with existing 3rd party content is and has always been a priority for us, and we attempt to test as many add-ons as possible in order to provide the greatest level of compatibility.
Q: What are the types of aircraft featured in "Flight Simulator X"?
A: We will offer a range of aircraft to support a wide variety of flying experiences and many of the aircraft will be tied to specific mission-based experiences. Our basic fleet is merely the starting point because we are going to make it easier to download additional aircraft created by the many accomplished add-on developers in the community.
Q: How many airports are included in "Flight Simulator X?"
A: We have included more than 24,000 airports in "Flight Simulator X" and the coverage extends to every continent. We also focused a select number of high-detail airports and added a new level of "interactivity" that the add-on community will certainly expand upon.
Q: What new partners or endorsements will "Flight Simulator X" carry?
A: We are not quite ready to shine the spotlight on our new partners and endorsements, but they will be taking center stage in the months leading up to our launch.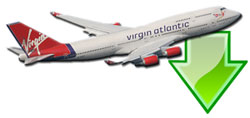 Don't forget... We have a huge selection (over 24,000 files) of free mods and add-ons for FSX, P3D & X-Plane in the file library. Files include aircraft, scenery, and utilities All are free-to-download and use - you don't even need to register. Browse on down to the file library here.