Are you looking to spice up your FSX a little with some new scenery?
Then why not come and visit a picturesque little venue in north-central Spain, known as Soria?
Soria is a fine little place, and one well worth coming to visit for a fun flight and great scenery. However, like many pieces of stock scenery, the detail is a little lacking and somewhat generic. To help you avoid this problem, you can turn to various scenery packages from Aerosoft and the like. This latest package from Aerosoft covers the city of Soria in an attractive, detailed manner.

No longer do you need to come and visit this area and feel let down by the lack of detail and realism. Instead, you'll turn up and find an accurate, closely detailed and rather exciting rendition. Realism is very important for education, and packages such as this can go a long way to showing you why that is.
The Package
In this city lies an impressive 1024m runway alongside a 520m runway. Together, these provide easy access to the city and the region in general. The field itself, though, tends to be used mostly for hobby aviation. As such it can be fun to arrive here and enjoy a quaint and comfortable airport, free of the usual bluster of the larger cities.
It's great for pilots who want to come and visit Spain in a small charter or a hobby flight. It also provides easy access for helicopter operations, making it easy to come here in the way that you feel most comfortable. Visiting here allows you to really get in touch with a more rural part of Spain, away from the traditionally busier parts of the country.

Also, with this you get to enjoy a new region of Spain which is more country-based. With fantastic national parks and sprawling mountains in the distance, the whole region is an exceptional showcase of sightseeing in Spain. The surrounding paints the right kind of atmosphere and picture of the region in general, and introduces an exceptionally exciting look, feel and design.
VIDEO: Latinwing's Garray ​X Airport (LEGY): The FSElite Video Review
What's Included?
As part of this mod, you are introduced to the Soria region. This Soria Garray package is an add-on that covers smaller airfields across Spain. As a major part of Spanish sightseeing and aviation that goes missing for lots of pilots, this helps to fill in the blanks and create character where previously there was none.

In this package, then, you will be introduced to a wide range of exceptional new features that makes the area feel special. Some of the major changes and improvements will help to create a more comfortable and welcoming environment for the region entirely.
Some of the major features that you can look forward to, though, will include;
A fantastic new take on the airport and its surroundings. If you are worried about a lack of detail in the coverage, then this will go some way to correcting the problem. The development team behind this have clearly worked on creating a comfortable and careful take on the region.

With proper placement and smart coverage of the area surrounding the airport, this looks far more authentic than before. Unlike other mods, too, when you arrive at the airport the detail does not begin at the walls. The nearby scenery and immediate coverage area has been vastly improved to make sure the whole airport looks better.

It also makes sure that people can see a comprehensive and clear take on what is a part of Spain that sadly goes unnoticed outside of modifications such as this.

Extremely high detail within the density of objects. A significant factor of this add-on is that it has brought to the table incredible density of objects without hurting performance. If you want to see a livelier and populated world, then this mod goes a long way to doing that.

However, whilst other mods will likely watch your frames per second rating go through the floor due to the added detail, this does a good job of compressing the impact on performance. Even those with "lesser" hardware should be capable of getting the most out of using this tool consistently.

New special, static aircraft make up a large part of this airport now too. With a concentration on the kind of aircraft that you would find here in reality this creates a much clearer looking airport. It also follows historical precedent, using aircraft that wold fit into the hobby/charter levels perfectly. This adds a detailed and fun way for you to see how busy even a hobby airport can be. It also makes sure that you can get an appreciation of the kind of aircraft that you should be looking to fly when you come to an airport of this profile and size.

Included in this mod, also, is Frank. Frank is the much loved Avatar for all P3D V3 users. It's a nice touch and one that goes a long way to making your life much easier in terms of authenticity and detail. Makes a really engaging and exciting experience come to life with a bit of unique personality. The avatar is just a small touch but one that can be a nice selling point towards the overall charm of the whole airport package. If you want to see the airport at its best, then Frank is an absolute must!

This airport is liked in real-life because it makes a fine place to come and learn, train and improve as a pilot. We have made sure to follow this convention in the simulator, offering VFR training easily from this airport. It also makes it much simpler for you to fly around here as you know it's been built with the idea of a tranquil and easy flight without repercussions occurring. If you want to enjoy a really in-depth airport that is quite easy to fly around in and hone your skills, then this definitely one of the best places to start with.

Lastly, this airport comes with new airport charts which have been made by the Aerosoft team. If you wish to have that fully authentic touch, then the addition of the new charts is going to be a nice little extra to add into the table for the future. It also makes it much easier to get to know the airport when using supporting hardware in the skies. If you are sick of using add-ons that lack the depth and sophistication of real-life counterparts, then this goes beyond that level – and then some!

System Requirements
An online connection is a requirement – this product needs online activation before it can be used.
Microsoft Flight Simulator X (iSP2, Acceleration Pack or Steam Edition) or Lockheed Martin Prepar3D (V3.3 or later)
Windows 7/ Windows 8.1/ Windows 10 (64-bit)
2.0 GHz processor (Intel Core 2 Duo recommended)
4 GB RAM internal memory
1 GB graphic card (2 GG recommended)
PDF reader for manual
580 MB free HD space
Installation size: 1 GB
You can order your copy of this scenery over at SimShack.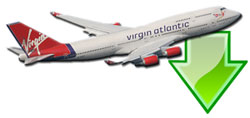 Don't forget... We have a huge selection (over 24,000 files) of free mods and add-ons for FSX, P3D & X-Plane in the file library. Files include aircraft, scenery, and utilities All are free-to-download and use - you don't even need to register. Browse on down to the file library here.