Having been a major part of the Netherlands-specific scene for some time, NL2000 have contributed many great works to simulation. Recently, they have spent major time working and improving the NL2000 scenery package, adding some new improvements and changes that go a long way to optimizing performance.
In this latest update, released in December 2016, we can see numerous new changes and improvements to the scenery updates. These regular updates help to manage the level of consistency in the designs, making sure that performance and quality can be married together for the most professional output in simulation.
For example, a fantastic level of detail has gone into improving every Dutch province. No longer do municipalities feel generic our dour, with specific autogen buildings and landscapes coming to life in full detail. Makes a massive difference to the overall presentation of the region, adding a greater level of individualism. Now you can tell where you are flying over just by following autogen patterns!
So, what's been added and improved in the latest improvement to the NL2000 family? What does Version 4.09 offer that was not previously available?
What's New?
Fresh new taxi-signs were included in both EHRD and EHEH airports, ensuring that they were accurate in terms of direction. This small touch should go some way to helping you feel far more comfortable with where you are flying to, improving directional awareness around two of the larger airports available.

The EHKD airport has gone through an extensive remake in terms of the platform and the taxiways, too. This will make a huge difference to ensuring that you can have an easier time getting around the airport itself. With greater navigation, you can easily get used to its quirky layout.

EHST airport has been completely remade from scratch. This is a large change, and one of the most major for Version 4.09. If you would like to get the most out of your flight, though, you can find that taking off from this faithfully accurate rendition can really help matters!

The EHOW airport has been changed and updated to include some fantastic new taxiways and other minor adjustments. The general touching up and improvement of the airport will make sure you are left with an airport that feels far more authentic, with each version slowly improving each of the major features.

EHGR airport has been through a significant improvement to the complexity settings for some objects. When you have lower complexity, now, the performance around the airport should skyrocket thanks to internal changes that will help to satisfy these issues. The perfect reason to update if you find EHGR choppy.

Amsterdam South has gone through a regeneration, with new buildings and improvements included. These are included in the NL2000-3D and NL2000-Libraries folders. This adds a greater level of concentration across the city, adding an extra layer of detail that was previously missing and making the capital feel even more unique than previously.
Fresh New Autogen
One of the first noticeable changes has been the improvement of the autogen for generic buildings and houses. Having begun to look a little dated over the years, this new improvement adds a fresh layer of realism to the Dutch countryside and cities. Autogen is an important part of presentation that we get to enjoy in simulation, and this helps to keep that modern and relevant. Not only this, but it goes a long way to providing a better level of consistency with regards to other, more modern, changes that had been made.
Now, the new autogen improvements go a long way to giving the whole scenery package an added layer of concentrated detail, up-to-date with the modern design trends and overall qualities.
New and Improved Airports
One major complaint in the past regarding this add-on was the lack of detail in some of the airports. This new and improved scenery selection takes a much closer look at these airports and adds to them purposefully. This helps make sure that any flights to major and minor Dutch airports can begin to feel more picturesque, fitting in with the overall around them.
This update concentrates on improving the overall level of the scenery package to be more universal. With many minor updates beginning to create a chasm in the quality of some sections compared to others, this update helps to try and level that out.
Better Cities
For example, both Schiphol and Amsterdam have new buildings being included. Some minor and major landmarks are included, alongside fresh new buildings that feel applicable to both locations. This adds a bit of unique flair to the cities, making sure that they stand out and look very different to what they have previously.
A bit of extra uniqueness and invention for certain cities such as Amsterdam can go a long way to making sure that the cities can look the very best that they can. These added changes and improvements help to make sure that, as the updates continue to roll in, that even the major cities are not left to stagnate.
This brings Amsterdam, a major European city, back up to the level of detail and precision that it's importance and grandeur most definitely deserves, too.
VIDEO: FSX Netherlands NL2000 V.4 Extraordinary Scenery Freeware
Greater Detail
Not sure of what to do when using this mod? Then you can read the manual included. The manual has been improved and modernized, with changes to everything from terminology to layout improving its readability. This makes it much easier for you to install, manage and optimize this add-on.
You can view the v4.09 manual (English) here.
The greater detail is made clear thanks to the new manual and the improved content within. Not sure of what to do or what has to change? Then refer to this new manual. However, please make sure that you only install this Version 4.09 update if you already have Version 4.076. Install each update in the order required or you can face compatibility issues and missing files.
Be sure to keep an eye out for any future updates, too; this is a long way from finished!
For more information, visit the official NL2000 website here.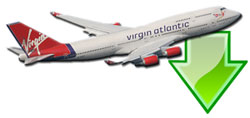 Don't forget... We have a huge selection (over 24,000 files) of free mods and add-ons for FSX, P3D & X-Plane in the file library. Files include aircraft, scenery, and utilities All are free-to-download and use - you don't even need to register. Browse on down to the file library here.