As good as FSX is, it's the unbelievable variety of killer add-ons that make it a special experience. Some are so good they blow you out of your chair. Others, well, not so much.
There are hundreds of add-ons to choose from—how do you know which ones to try? To help you narrow down your choices, here are my choices for the Top 10 Must Have Microsoft Flight Simulator X (FSX) add-ons. Each offers a superior flying experience, advanced graphics, or excellent utility that help make FSX unparalleled in flight simulation.
Below are our Top 10 add-ons as rated by Ian Stephens, however if you wish to view our entire FSX downloads section (16,000+ files), then click here.
1: Eric Buchmann's Concorde Package
With a virtual cockpit, afterburner, smoke effects and a legendary profile that says "I am king of the skies," the Concorde is unlike any other aircraft in the FSX pantheon. Originally modeled after the Air France model from FS2004, it was later upgraded and released for FSX.

The Concorde was a joint effort between British Air and France's Aérospatiale. It began commercial flights in 1976 and continued until 2003. The first supersonic jet airliner, the Concorde was able to shuttle passengers across the Atlantic in half the time.
As well all know by now, the Concorde never managed to reach the peaks and classes that it should have been able to. A true piece of aviation beauty, the Concorde crash that sealed the fate of the project was an incredibly rare piece of engineering malfunction, but it was severe enough to cause the Concorde to be taken off the runways for good. Millions were spent re-developing this titan of a plane for many years afterwards before just throwing them on the scrapheap.
If, like ourselves, you have more of an affinity for quality aircraft and what they should look like, you wish to try this out one more just to see how it felt. This is a fantastically realistic package that will give you all the help that you need in settling down into the incredibly fun Concorde cockpit.
The FSX add-on originally came with 5 paint schemes- American Airlines, Air France, British Airways, United Airlines, and a Pepsi repaint. The flight characteristics are like the plane itself—powerful but touchy. It takes some getting used to, but any chance to fly an iconic plane like The Concorde is a treat.
You can download it over at this page.
2: Andy Johnston's NASA Space Shuttle
Tired of earth-bound flight in FSX? The NASA Space Shuttle add-on takes you miles above the earth. For FSX it has been altered so that it can take off like other aircraft from airports and even aircraft carriers. The reverse thrusters and slats give it very good handling. If you are simply interested in speed, the Space Shuttle will max out FSX's speed limitations.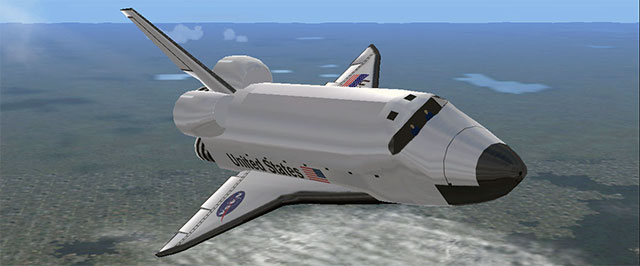 NASA Space Shuttle was constructed with the tools in Flight Simulator Design Studio. It has a number of animated features including working cargo bay doors. The gauges are all custom XML configurations.
Ever wanted to take off into the skies with something a bit more unique than your average aircraft? Then you'll absolutely fall in this love with this awesome. Completed to look resplendent inside and to give you all the help that you could possibly need in enjoying flying a shuttle, the attention to detail both inside and out is absolutely magnificent.
If you are looking for an easy way to start getting involved in the wonderful world of flight simulation, this is what you need to start looking into. It gives you class and comfort the whole way, ensuring that you are able to coast through the skies in that flagship space shuttle way. This enhances the entire experience for anyone and can be an excellent departure away from typical aircraft you would fly like a helicopter or a typical plane.
There is a demo version and since its introduction, a number of service packs have kept it updated. There was also a free Mission Pack released by Exciting Simulations in 2010. It included the STS-130 mission, OBSS camera links to view the thermal shield, and the Cupola crew station.
You can get it by clicking here.
3: Ivan Kostic's Grumman F-14D Tomcat
The Grumman F14D Tomcat is a variable-sweep wing airplane created for the Naval Fight Experimental Program. It was the beginning of several "teen-series" aircraft that were developed near the end of the Vietnam War.

Nimble yet powerful, the Grumman F14D Tomcat add-on reflects the handling of the original. One user reported their first experience: "'Whoa!' is the first thing I said when I flew it." A supersonic fighter, it has a convincing sonic boom effect and impressive afterburners.
Everyone loves to have a bit of firepower at their disposal, right? Well this is the ideal choice for you if you want to start hitting the skies a breakneck speeds. It takes all of the details that you would need to really fall in love with an aircraft, and takes the importance and caliber of realism needed in any good flight simulation mod to a whole new level.
If you want to see realism and get to enjoy the real power of this end-game Vietnam aircraft then you'll absolutely need to try this package out. It's so realistic to use and the actual power and strength of the aircraft makes it really different to most aircraft from this same timeline' it felt ahead of the game at the time, and still has all of the class and characteristics that you would be looking to see today, waiting for you.
The artwork and graphic details are accurate, it has good cockpit visuals, installation is a snap, and it performs well in the FSX system. Fire it up, crank it up to Mach One and have a ball. This is a beast best flown by experience pilots.
4: Tim Conrad's OH-6A 160 Soar Little Bird
SOAR (Special Operations Aviation Regiment) is a special unit of the US Army which gives Special Forces and regular Army helicopter support. Known as Nightstalkers, they are specially trained to carry out their missions in the dark. Each unit uses a custom version of Chinook, Assault, Blackhawk, or Attack modifications of a Little Bird Helicopter.

The 160 Soar Little Bird add-on uses the FSX helo panel out of the box. Designed for attack and reconnaissance missions, it can easily handle a wide variety of speeds and altitudes. The package includes several photos and a written history of the Nightstalkers. Helicopter enthusiasts love this copter and it easily ranks as one of the top add-ons for FSX.
Helicopters are all the rage and when you can pick one up that's as detailed and well designed as this, you'd be crazy not to! This package absolutely screams value at you from the rooftops and makes sure that you'll get to enjoy an authentic yet challenging flight through the skies of wherever you wish to go.
Giving you access to military transport might seem a little bit crazy for some, but it can give you a real taste of what you should be expecting when you first step foot into the cockpit and start firing! With the variety of aircraft that the military use it's no surprise that the Little Bird gets a lot of positive press thanks to its nimble size and agile nature.
If you want to fly fast, hard and high then you'll want to think about giving this excellent product a chance when you can.
5: Thomas Ruth's Airbus A300-600R
The world's very first twin-engine widebody jetliner, the Airbus A300 started service in the early 70s—production ended in July 2007. Developed in response to a call from American Airlines for a replacement to the Boeing 727 series, the A300 was a combined effort of the German, French and British governments. In fact, much of its design came from the Concorde project.

Smooth and sturdy, the FSX add-on is perfect for short to medium distance flights. Its compact size allows it to fly out easily from of a wide variety of airports and jetways. However, it is not 100% multiplayer friendly. Multi-player users will have to replace the exterior model file with the multiplayer version.
The Airbus A300-600R is a hugely useful aircraft to have installed in your engine purely because it gives you such vast size; even just looking at the picture above, you'll see how large it is! This machine dwarves many traditional aircraft, and can make ideally quite daunting to step into at first. However, within no time you'll feel right at home and will be more than capable of carrying out whatever you please as you move forward.
Powerful and bulky this is the best aircraft to learn with when you want to really challenge yourself, ensuring that you are able to really take on a new kind of aviation challenge. The best thing that you can do with this aircraft, though, is just jump in!
This package is made to be quite different to the norm, and can be the ideal choice for just seeing what you can pick up as you go.
6: Aime Leclercq's TreeX
Originally released as "FSX Enhanced Trees," TreeX is a comprehensive collection of highly realistic photographs of trees. It comes in 3 quality levels:
Hi Fi Version- Textures are 512x512 – 171 Kb.
Quality Version- Textures are 256x256 – 43 Kb.
Performance Version- Textures are 128x128- 11Kb.
Hi Fi version should be used if you have a muscular computer with plenty of RAM and CPU speed. Previous versions of TreeX should be removed before installing an update. The textures will be available all over the world and will automatically adjust for seasons.
On installation, users choose between lighter or darker versions of Acacia trees, as well as four different versions of Larches trees. With these simple configurations selected, installation is a breeze. It's important to pick the right version to match your computer's performance capabilities to get the most out of this impressive vegetation package.
It's always nice to brighten things up with your simulator, and the best way to do that will typically be by using modifications and add-ons. This mod will make trees throughout the world look far more realistic, making it much easier to incorporate yourself into the world around you as you go.
It can be very easy to get lost in the moment as you are flying, of course, but with the help of the trees you'll start to notice landmarks and large places you have already visited far more readily. This creates a much more enjoyable world to flying, adding to the experience greatly.
If realism is what you are after then you will find that there is nothing unrealistic about these high-quality trees that have been included. They brighten up the mood, make life easier for everyone, and improve your overall capability & potential for success.
7: High Definition Jetway and Airport Parking
Real Environment Extreme does it again with High-Definition Airport and Jetway Parking. From the same studio that brought you enhanced Grass Textures, Standard and High-Definition Roads and Highways, and Water Environment Reflection and Color Maps, REX is a major contributor to high quality FSX add-ons.

If you are a current REX user, turn OFF the option to load the free textures in the REX GUI located in the OPTIONS screen (It is labeled clearly as "Airport Parking Space" Plus.) This is a necessary step so REX does not overwrite the files. Once you have everything sorted, note the excruciating detail REX has put into this very realistic graphics package.
Again, following on from #6, you'll find that Jetway and Airport parking is something that FSX does not do a particularly great job of. Rather than let it bother you as you cut through the skies though, why not simply make an adjustment and use this excellent add-on package?
This brings a whole new layer of life and authenticity to the airports and can make them feel far more as they do when you actually turn up and board a plane. Airports are vital parts of making the experience as fun as possible for you so it's got to be done absolutely correctly; don't let a lack of effort by others hold you back, though, and make the most of the fantastic opportunity in front of you to make airports look much better.
You can boost your lifestyle and your chances of integration with ease when using this package.
8: Just Flight's Free Cessna 152 Package
A free add-on for subscribers to Microsoft's FS Insider, the Just Flight Cessna 152 is an outstanding combination of high-quality avionics and steady fight characteristics. It features sounds recorded from real aircraft, realistic textures, immersive cockpit, and numerous animations. Attention to detail is unmatched—fuel caps, brake lines, radio antennas, tie-downs and much more are rendered in lifelike imagery. This plane is a joy to fly every time.

This is a brilliant little tool for anyone who just loves the retro look and feel with some aircraft. This is a recreation of the avionics that would be required with the old Cessna 152, whilst making sure that you get to take in that old-school aviation was so popular for. The attention to detail on the model and textures is absolutely brilliant, as well, and can make learning and improving your flight skills with this dainty little thing much easier indeed.
The small little details mentioned above make the perfect combination for your aircraft and ensures it will really shine as it would have in the real world; the little details make all the difference, so make sure you put these into effect right away with a host of excellent changes and additions including this package. It's free to include and gives you a truly exclusive, enjoyable aircraft to fly!
Grab it from the SimShack.net website here.
9: Daniel McCarthy's Eurocopter AS350 Ecureuil
Originally built by France's Aérospatiale, the Eurocopter AS350 is a single-engine helicopter. Light and tough, it is used worldwide by governments, corporations, medical teams, and a wide variety of commercial and non-commercial aviation companies and charter groups.

Its distinguished accomplishments include a landing by pilot Didier Delsalle on top of Mount Everest in 2005. The flight set world records for both landing and takeoff. The FSX add-on was originally designed by FSpainter/Florian Laroye.
This is a classy piece of helicopter history and is well worth trying out if you've never taken on anything like this in the past; the design is smart and sleek, and typically will catch the eye as you go. It's a really easy to aircraft to fly as well, and can be used in online play as well so you can really impress others as you coast past in your fancy new helicopter package!
It's overall design quality and the attention to detail make this a real standout package for most out there so if you want to get the most out of FSX you'll need to consider installing this. With records set and people appreciating the consistency and maturity of the aircraft, this can be the perfect product to learn in whilst you try to get used to the world according to the incredibly versatile Ecureuil helicopter!
10: AddIt! Pro Aircraft and Add-On Manager Installer for FSX
Once the flight simulation bug bites, it's not too long before your hard drive is filled with a cornucopia of aircraft, scenes, textures and more. It gets a little hairy keeping it all under control. Addit! Pro Aircraft and Add-On Manager Installer will return some sanity to your flight simulation sessions.

This handy program manages both aircraft and scenery and indicates any conflicts before you have major problems. When scenery is added, the program will automatically update the scenery library. In addition, it will manage missions, skins, repaints, videos, textures and everything else except the air pressure in the tires!
Add-on managers are always nice and useful to have and can be the perfect solution for anyone who wants to speed up their time and performance when using FSX. Now you can easily import and export products to and from your flight simulator for quick and effective planning and preparing. Looking to install that new mod you got? Now you don't need to go through all of the usual trials and hassles that come with doing so on FSX. You'll be able to do it all through the incredibly simple interface that has been designed for installing your favorite mods.
Easy to work, incredibly friendly in terms of support and with a whole bunch of easy to use features you probably won't find a more complete or comprehensive modification tool for flight simulation. If you hate the time consuming aspect of installing a mod, you'll absolutely love this add-on tool.
The Add-on Wizard swings in to action the first time the program is installed. From then on it will easily recognize any new zip or rar file you want to add. It will even import new add-ons automatically each time it is started up.
Lists like this always spark heated debate. Critics yell, "How come you left off this aircraft or that scenery??!!" Add-ons for FSX are highly personal and not all will agree on the top 10. If you are new, my choices will give a good starting point. If you are a veteran pilot and haven't given some of these gems a spin, what are you waiting for?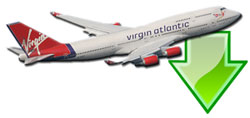 Don't forget... We have a huge selection (over 24,000 files) of free mods and add-ons for FSX, P3D & X-Plane in the file library. Files include aircraft, scenery, and utilities All are free-to-download and use - you don't even need to register. Browse on down to the file library here.