For years now, we have been seeing excellent high level collaborations all across the flight simulation field. This improvement has naturally extended and improved the lifespan of simulators. Well, the latest improvements are coming courtesy of Dovetail Games and Boeing!
Boeing are now teamed up with Dovetail Games to produce a new range of features for FSX. Having joined forces with the aviation giant, new licensed content is going to be on its way as soon as possible. This new content will be provided for the Steam Edition of FSX, so users can get some high-end new aircraft to enjoy using.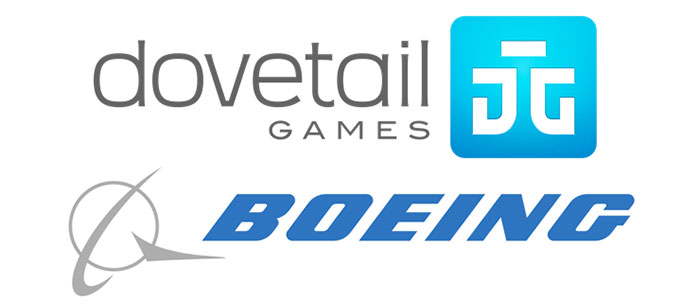 A New Agreement
This agreement is significant as it shows the sway and hold that Dovetail Games now has on simulation. With the leading aviation companies now joining up as one, Boeing is officially going to be a part of their direction moving forward in the future. This is, naturally, a major step in the right direction for both companies. With the best developers and the best platforms coming together, aviation simulation can only improve further.
The reason this is exciting so many people, though, is the fact that it allows for extensive improvements. In the past we've had to rely on the excellent work of modders to do all the hard work for us. With these new adjustments coming from the actual professionals, though, we are bound to see an incredible range of improvements.
Paul Jackson, the CEO of Dovetail Games, was delighted.
"We recognize that an important part of creating highly authentic flight simulation experiences is the addition of officially licensed content," said Jackson "We are therefore delighted to be working in partnership with Boeing, a highly respected pioneer in the aviation world, to deliver a wide range of content for FSX: Steam Edition over the coming months."
These latest new changes and additions are going to be adding a huge amount of new bonuses for simulation fans and users. With new content coming along from Boeing, we can also expect more on the horizon. The likes of North American Aviation, McDonnell Douglas and Rockwell International are going to be getting involved. The Steam Edition of FSX looks set to have the most drastic revamp seen in a long time carried out.
For fans who have been waiting for new content, this is just what you have been waiting for!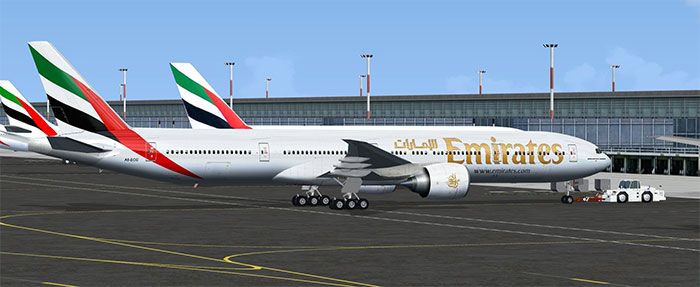 A Growing List
It's this extensive range of changes that makes Boeing so incredibly powerful across the landscape. As the preferred selection for many when it comes to simulation now, Dovetail Games are well-known on the circuit today. From their work with the amazing Train Simulator 2016 to the commanding presence of Dovetail Games Euro Fishing, it's easy to see why they hold such sway on the market.
With a huge list of products always being released and making sure that people are using the best selections possible, Dovetail Games is a dominant member of the market at this moment. This looks set to continue as more news comes out regarding the expansion of Dovetail Games with other big name groups.
This capture of Boeing, though, is hugely impressive. Not only does this show that Dovetail Games are serious about the market, it shows Boeing is impressed. These new licensed products will go some way to helping people really understand the true power of a Boeing. It also means that FSX: Steam Edition is finally getting some exclusive content worth of the name.
Frustrated fans who bought the Steam Edition without ever getting the next level of consistency will be delighted. This should add so much depth to flight simulation usage, with official input aiding authenticity. This is going to be very useful for making it easier than ever to really capture the right atmosphere. Thanks to the official work that is going to be coming in from using these new official Boeing packages, realism will be at its highest level yet.
A Changing Environment
The flight simulation environment itself has changed quite dramatically over the last few years. Already, we are seeing far more content being released the modding community. More importantly, though, we are seeing greater than ever levels of interaction from the professional companies. Aviation firms are more involved than ever in the creation of official packages and releases.
As we stated above, it looks likely that other major airliners will be joining this scheme. As Dovetail Games looks to move beyond the original challenges with selection, this is the major first step. Not only is this going to significantly help make flight simulation feel more realistic, pilots will have better training options.
Officially licensed Boeing aircraft, after all, is likely to carry far more realism and control than even the most detailed of mods can achieve!

About Dovetail Games
Although just shy of three years old, Dovetail Games has become a majorly prominent player on the simulation circuit. With a host of brilliant new released and re-jigged older titles, they are the Kingpins of Simulation at present. Their relatively early lifespan, though, should not put you off being able to enjoy an exceptional and exciting range of new releases.
The great work put into action by Dovetail Games comes from their success prior to being Dovetail. Originally, they were known as RailSimulator.com and, as you imagine, worked in rail sims. This was launched in 2009 and, from there, they expanded their wings and became Dovetail Games.
This major improvement it has seen the company expand exponentially. Now, it is responsible for train, flight and fishing simulators which are all wildly successful. These developments are being moved on and over to games consoles, too, so that people can enjoy simulation more realistic than ever before.
Dovetail Games took over the Flight Simulation project, releasing the Steam Edition of FSX. From there the company has committed to releasing a whole bunch of new projects and add-ons for FSX in the near future. You can download the Steam Edition of FSX via the Steam application or on the Steam website.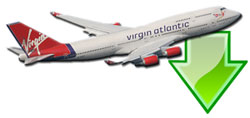 Don't forget... We have a huge selection (over 24,000 files) of free mods and add-ons for FSX, P3D & X-Plane in the file library. Files include aircraft, scenery, and utilities All are free-to-download and use - you don't even need to register. Browse on down to the file library here.