FSaddon.com, the GA Pilot's add-on publishing company, is proud to announce a number of new projects in different stages of completion and planning. And since there are no products without genious designers.... we would also like to give credit to some of the people working with us to bring you these beautiful products ! In stead of giving out small Press Releases over the next months, we decided it would be more efficient to just drop the following bomb on you... a major press release filled with incredibly exciting news... so please sit down and take some time to read it all !! Click on Read more.... below !
Two new titles coming!
First of all.... a new 'Georender' is in the making. Another fabulous work of art by your own Richard 'Georender' Goldstein. The working title is Lake Wenatchee and it consists of TWO airstrips in Washington (Lake Wenatchee and Skykomish). Since we have also secured the help of other famous people such as Maurizio Gavioli, Oliver Pabst, Mike 'Doc'Apsey, Peter McLeland and Raimondo Taburet, you can be assured that this is going to be another 'Classic Georender Hit'!! The package is already in Beta and we expect to have more information on a tentative publishing date soon.
Another product that will reach the Beta Stage this weekend is the brainchild of Bob Bernstein, another well-known name in the Flight Simulator add-on world. Bob has been working long and hard on a commercial version of his earlier freeware Harvey Field. The new package is going to consist of Harvey Field and Monroe, both in Washington. For 'Harvey Field' we have the additional support of Maurizio and Oliver to make it come to life too. More detailed information on this title will be forthcoming in August !
But there is more !!
Since the initial success of FSAddon.com's first titles (the Video Training by Tim Mandeville and Orcas Island by Georender), many more authors and designers have joined our team, some with their own specific product plans, others to just support them.
Attracted by FSAddon's business philosophy of aiming to produce ONLY high-quality, general aviation related products AND stay very close to our customers, more and more designers are finding their way to our 'house'!
Two people more than worth mentioning here are Peter McLeland and Mike 'Doc' Apsey. These two gentlemen have been extremely gentle to us in providing us with lots of there free time and skills. Mike is currently making a whole range of custom sounds for our scenery, and Peter has been adding 'life in the skies' by providing flights to Orcas Island and now to the new Georender title. Their work is very much appreciated and without it FS would be a lot less 'realistic' !

Strategic alliances

Sometimes you simply cannot go it alone, either becasue one lacks the skills or it just does not make sense to duplicate efforts.
One of the major problems for all secenery designers has been the 'mesh'. Most support issues revolve around this problem. Customers install all sorts of additional mesh files and are then surprised (and sometimes even angry) when scenery add-ons show weird things. The scenery is usually built upon default MS mesh and not on anything else.
The solution?
We now have acquired the support of FSGenesis (Justin Tyme) and Raimondo Taburet (FSFreeware), two of the very best mesh designers in the industry. They will provide high resolution mesh files for the new FSAddon.com titles, thereby making the scenery fully independent from anything else one might have installed and greatly reducing the risk of any of the objects not showing the way they are intended !
By providing this service to us, our customers will also see the major benefit of having higher-resolution mesh in their simulator. Both FSGenesis and FSFreeware can provide that for almost any part of the globe and have very interesting subscription deals for you!

So what else is happening?

We have Bill Womack who joined FSaddon.com quite some time ago already, working on a number of projects. You might know Bill from his excellent Reading Airport, the one that comes with the MAAM B-25 project ! One of his projects is to build a 'series' of airfields all along the Western Pacific coast in a region known as the 'Salmon Nation'. We will be announcing the first title in this series pretty soon. Bill is also working on another project that we will not reveal as of yet.

Another very well-known author has joined us recently. It is Holger Sandmann, famous for many of his landscape enhancements in many parts of the world. Holger has embarked on a new FSAddon series that will start in Alaska ! Yes, great news for bush pilots all over the world !! His first production for us has the working title of 'Misty Fjords'...... Stay tuned !!

And then there is Mark Smith, who recently brought you Bremerton Airport, again, in Washington. Mark is now setting out to design another medium sized airport in the area..... small enough for GA pilots to visit, big enough for some freight and passenger operatins as well. If you haven't downloaded Bremerton (KPWT) yet, then do so now and you'll be astonished by the wonderful detail Mark has put into it!

And together with Ken Peckham I am slowly working on a book about cockpit building (I recently wrote an article based on our initial drafts in Computer Pilot Magazine, July issue). Ken is our cockpit guru and has been involved in other projects as well. I am sure you'll see his name pop up one of these days!

Europe !

Good news for European GA Pilots too, with Pär Bergqvist from Sweden joining us. Pär is working on a series of Swedish airfields, with associated landclass, roads and the lot! You will like his work...... we do !! No dates yet, but these will be multi-airfield packages!.

More on Europe! You already have seen that Maurizio Gavioli has joined us with licensing his IntelliScene FS interface to us. That wonderful program allows our authors (with help from Oliver Pabst in Germany) to add sounds and movement to the airfields and landscapes. And Maurizio is involved with another project too.... on which more later.

So that's it !?

Nope ! There is more.... but we're not going to tell you everything yet ;-) Some things are in design phase, some only on the drawing board, and some are so commercially sensitive that we cannot possibly lift the veil yet.

One project is worth mentioning here, although it is still very much in its infancy. We have done tests, and know the basics work..... Many FS enthusiasts have been 'complaining' that MS Flight Simulator is great, but there is just no guidance on what to do.. where to fly.... when to fly.. WHY to fly. In other words, it lacks a 'drive', a 'purpose'. Some people don't mind at all, but others would like to see something more. Well.... we are working on an exciting addition that will bring you exactly that ! Something more. Something 'to do', in real time, visible, tangible. That's all I am going to say about it now.. the project is in Alpha Stage and much needs to be done to make it an attractive commercial package.... but we already KNOW it will be a HIT ! ;-)

More information ?

Keep your eyes peeled on the FSAddon website. It may look quiet at times, but as you can see from the text above.... things ARE happening here ! And we will post more detailed information on all of these products THERE, as soon as the information becomes available. Stay tuned !
Kind regards,
Francois A. 'Navman' Dumas
Creative Director and co-owner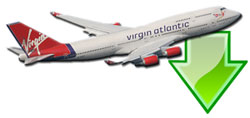 Don't forget... We have a huge selection (over 24,000 files) of free mods and add-ons for FSX, P3D & X-Plane in the file library. Files include aircraft, scenery, and utilities All are free-to-download and use - you don't even need to register. Browse on down to the file library here.