As one of the flagship events of the year, FlightSimCon has become a genuine smash hit amongst fans of flight sim and aviation. It's constantly changing list of exhibitors that are on offer, mixed in with the massive new showings and features that you will get to experience makes it one of the absolute must-see events.

The sheer amount of things to do and see makes sure that even the most hardened of flight simulation fans will be able to enjoy themselves and find something truly glorious to come away from the event talking about for months to come!
This year, FlighSimCon 2015 looks to be one of the most impressive yet. This year, the event will take place on June 13th and June 14th, and will be held at the New England Air Museum in Connecticut. If you are struggling to locate it, you'll find it near Hartford. This is a prominent place to hold the event as so much history is held within these walls in terms of flight progression, so you'll be surrounded by the right kind of environment if you decide to make it out here for the 2015 edition of flight simulations biggest event.
As ever, the event is going to have an absolute plane load of people waiting for you to hear from, as well as the usual army of influential sponsors and big name exhibition crews. This event gets bigger with every passing year and the stalls look to be more varied and vibrant than they ever have been before. You'll find that many of the top names from the flight simulation online community will frequent this convention, including luminaries such as A2A Simulations, Vatsim, IVAO and many more. Now, you must be wondering how you can get involved with such a big event this year, right?
Registration is now open and you'll be able to sign up right away. Once you purchase your access to the show, you'll be getting exclusive access to some of the latest and greatest within the entire flight simulation community! Priced at just $60, you'll be able to enter every single FlightSimCon flight, as well as get complete entry of the entire New England Air Museum! Now, you can get the full tour of some of flights most impressive models whilst you see them re-enacted in the most stunning format in the latest upgrades and changes for the flight simulation community.
The New England Flight Museum
Your host for the night is one of the most prominent museums in the area and serves as the key place to hold any quality convention within the area; why not surround ourselves with the very thing we can't wait to fly back at home? The museum itself holds more than 70 aircraft across three extremely large hangers. On top of that, there's an excellent outdoor display location that will give you a picturesque view of the incredible world that you've just walked right into!
You'll find legendary aircraft such as the Boeing B-29 Superfortress waiting you here as well as some of the most powerful aircraft that make up the Memorial exhibitions in flight museums all across the world. From new to old, you'll get to combine your love of virtual aircraft with the real thing once and for all. This museum is the perfect place to come and visit if you wish to get the lowdown and history on some aircraft, as well as see them up-close, whilst you take in the newest innovations within one of the most vibrant simulation communities around.
What Can I Do?
As with any flight simulation convention, there is plenty for you to do outside of just stand around and listen to people talk; this is about helping you really fall in love with the simulation, and giving the real gurus something extra special to think about in the coming future. For anyone who enjoys the flight simulation, though, this is well worth considering as you'll get a first-row seat at what is expected to come in the future! Here are just some of the events that are lined up for the convention across both days;
Come face to face with some of the legends of the flight simulation community; you might have used their add-ons, played their videos countless times or even taken to the skies with them in the past! You'll be able to get the full picture when you turn up as people from all across the world are arriving and networking with people they have known and admired for many years! This is the perfect social event for anyone into flight simulation

Fly the epic "sim-pit" that has been put together by the FSX team, giving you as close to the real thing as you possibly can – this is the future of flight simulation so if you want to see what's next, you might want to come here!

Attend some absolutely outstanding seminars to give yourself a far more detailed and increased knowledge about flight simulation in general. Now you'll get to see the optimal layouts and setups that some of the best in the business are using, helping you increase your own credentials and become a more balanced pilot because of it

Hear from the best pilots out there both in the real world and the simulated environment about flight training, how to plan your career properly, and the general life of a pilot; if you want first-hand stories from these legends of the skies, you need to get on down here!

Explore this fantastic museum whilst getting to network and meet with fellow pilots from all across the globe; this is the biggest convention of its kind for flight simulation fans and can be the perfect place to come if you want to just talk flying!
Who's Here?
As always, FlightSimCon 2015 will bring the best of the entire simulation world right to you; it includes key exhibitions from names such as;
Jetline Systems
IVAO
VATSIM
Boston Virtual ATC
Sky Blue Radio
AirDailyX
GoFlight
iBlueYonder
I.D.S Innovative Development Studios
Daniel Webster College
Sennhesier Aviation
You'll be able to enjoy these guys live and take in some truly interesting viewing, opinion and fact about the latest changes that you can expect to see within flight simulation. Additionally, you'll get to meet with Nels Anderson, the founder of the impressive FlightSim.com. He's a massive name within the community and has helped contribute a hugely important part of the flight sim world, so if you want to meet with Nels you'll be able to do just that!
Wilco Publishing and Just Planes will be providing digital and DVD prizes to attendees as a means of thanking you for turning up so if you want to experience all the charm as well as the latest innovations, this is the perfect place to book in for!
This isn't all that you'll be getting, though!
Alongside this excellent cast will be a huge list of speakers who are absolutely revered across the board for flight simulation fans. On the Saturday morning, you can expect to see YouTube FSX sensation "Frooglesim" turn up to give an in-depth look into his incredible flight simulation career, before and after the release of his media companion that's helped to make him so recognized across the many websites that are based around flight simulation.
Tom Gauvin is a massive cockpit enthusiast and is going to be attending, giving you an idea of how his amazing home project is going; he's currently building a full-size cockpit created using a Cessna 172. Affectionately known as the "sim-pit" this amazing feature will be on full display and you'll even get a chance to test it out and see just how much this changes the dimensions of flight simulation!
Many other spectacular people are turning up to give us a whole new take on simulation as well, including;
Tony Valillo, a former AA chief pilot
Jeffrey Wieholer, an FO at Shuttle America
John Padua, a flight sim instructor
Glenn Carter, a retired USN and dean of the School of Aviation Science at Daniel Webster College
These are all hugely knowledgeable people about the flight simulation community and will give you a real insight into both the real thing and the simulated experience we all love. As more tickets are purchased and the event grows in stature, you can expect this list to become expanded somewhere along the line! As an event, this is growing all the time so be sure to keep an eye out for the latest announcements and updates about who you'll be able to find at FlightSimCon.
Signing Up
All you need to do is register now and you can get your tickets arranged and lined up as soon as possible. Just be quick because the tickets are selling out all the time! This looks to be the best one yet, so get yourself down here and take in the massively exciting new generation of flight simulation products!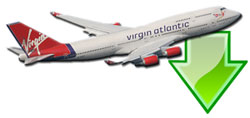 Don't forget... We have a huge selection (over 24,000 files) of free mods and add-ons for FSX, P3D & X-Plane in the file library. Files include aircraft, scenery, and utilities All are free-to-download and use - you don't even need to register. Browse on down to the file library here.