I determined never to fly again after my first ride with my Pop in the old Tri-Pacer he had rented. He was a crackerjack pilot. I was just six years old and petrified of having nothing but air for a thousand feet between us and the ground below. After a few "almost" takeoffs, I conjured up the courage, mostly out of humiliation, to go up and around the pattern with Pop. I held on for dear life, but managed to survive the experience.
That was the genesis of countless hours and years of flying to follow. From single engine craft to the twin engine Aztec, which we came to love so much, we lined up on the runway, waited for clearance, and ran up the engines while the wings buffeted with prop wash. And, off we would go! The immense rush of power intoxicated me as those red-tipped throttles plunged forward, pinning us back into the leather seats. The airplane lunged forward, gobbling up asphalt as the center runway lines morphed from broken to solid while the nose lifted off in eager anticipation. We tucked away the landing gear when there was no longer enough runway to abort takeoff. Airborne, we were absent of all outside sound but for the melodic synchronized drone of the twin Lycomings as they pulled us skyward to serenity, air whooshing by in a sea of majestic calm as the ground fell away into a panoramic landscape. But for the occasional squawk and vectoring from the radios, peace abounded. The travails of life were in the past, out of reach as we quickly slipped beyond their grasp. Weather and traffic became our focus as we headed toward destinations unknown in random pleasure and abandon.
We would level off below ten thousand feet, relaxing the throttles and leaning the engines as the prop pitches were adjusted and the trim was set for appropriate cruise at 200 knots. The sky a brilliant heavenly blue, visibility unlimited, winds calm—ah, this is God's country—a glorious unrestricted vista where topside atmosphere abounds. In the cabin, Pop and I were surrounded by gauges and instruments measuring our every movement and attitude indicating our flight path. Time stopped as we traversed beauty beyond description. With our fuel tanks topped, our range was substantial—five hours and one thousand miles to spend any way we choose. This was the ultimate escape. It never mattered where we ended up; it isn't the destination that mattered, but the journey. Getting there was better than being there.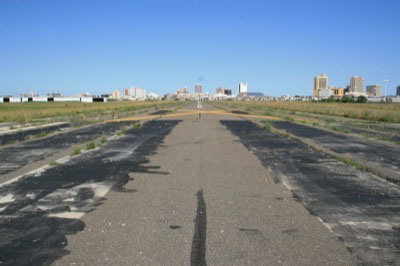 Bader Field, the old Atlantic City airport, now defunct.
My father, who was my greatest friend and mentor, began flying when he was fifteen. He was drawn to the skies and the metal birds that could take him there. He excitedly shared with us his love of flight as we were growing up. The airplane was his first love only after his family. We all became weekend warriors regularly flying back and forth from Philadelphia to Bader Field in Atlantic City. We often took longer legged trips. The flights were sometimes short and at other times hours long, depending upon moods, schedules, and weather. When business dictated, we flew to an airfield where commercial aviation could not get in because of the short runways. No tickets, no lines, no waiting for passengers to embark, just a flight plan, procedural checklist, and clearance from the tower were needed.
The lure of the skies is sensual, like the Sirens of Titan whose beckoning was beyond mortal refusal. Once bitten by the flying bug, there is no turning back. The kicking over of the engines and their melodious drone as they sing in unison, the smell of the hot metal, the thrill of the takeoff, the spectacular perspective from above and the ever-present challenge of the perfect landing, are all ingredients for a recipe of exquisite pleasure. The elements of sun, wind, rain, ice, and thunderstorms test the mettle. Although predictable with today's degree of forecasting, these forces of nature always demand the utmost of respect. When cruising the skies, we are at odds with the unknown, which can confront us with nasty surprises at any given moment. Safety first, then pleasure, never otherwise. Pilot error is the greatest threat to a successful flight. Mechanical failures do occur rarely and that is when the true test of competence is critical. That is also the reason for redundant systems checks that have saved many a life.
Yes, flying is a unique experience that invades one's soul with a relentless grip. There is a constant level of solitude, an air of freedom, and a timeless degree of exhilaration in flying. Even when I am on the ground, the very sound of propellers slicing through the air chills me with excitement and intrudes with a delightful distraction. As the reverberation of their pitch ranges from high to low as the airplane fades into the distance, the draw of nostalgia grows stronger.
Whether pilot, copilot, or passenger, the years of flying are embedded in my psyche, but the trips are now painfully solo without my Dad. In 1974, I had the daunting decision of keeping or selling our beloved Aztec (6897 Yankee) after Pop passed very suddenly and unexpectedly. Either way would be painful, but the choice was obvious. To keep her would have meant flying solo and that empty seat was just too much to bear. Just the thought drew tears as I thought of all our flights together. My flying was decidedly over. I found a good home for the Aztec through one of Pop's flying buddies, who assured me that the Yankee would get the same degree of love and care. I did, however, take her up one last time for a short but bittersweet final hop around before letting her go. I bade farewell with a gentle rub on her wing and a silent tearful, "I Love You" and left her in front of the hangar at Atlantic Aviation allowing the line crew to back her in.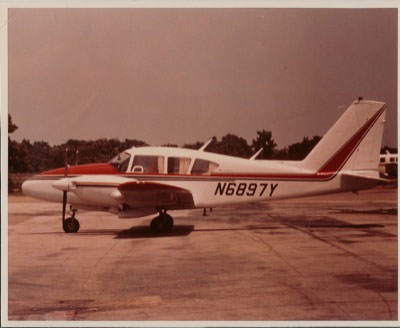 Aztec "97 Yankee"
Walking away was the right choice, but it left a gaping hole in my soul as a large chunk of my life went along with that beautiful red and white bird. What my father and I shared over those brief but fiery years was precious and very rare. The bond of our flying was merely a symbol of the deep love we shared. It is now locked away securely in my conscious, subconscious, and unconscious for me to recall on those ever frequent occasions of yearning. I have been so blessed.
Carl David
Author of Bader Field

www.carledavid.com
www.nightengalepress.com
carledavid@gmail.com
215-735-2922
This editorial was written by resident editor Carl David, author of Bader Field.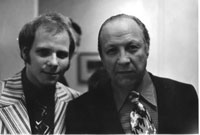 Carl David and his Father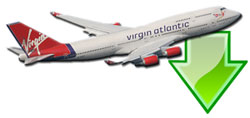 Don't forget... We have a huge selection (over 24,000 files) of free mods and add-ons for FSX, P3D & X-Plane in the file library. Files include aircraft, scenery, and utilities All are free-to-download and use - you don't even need to register. Browse on down to the file library here.