According to a recent story by Aviation week & Space Technology (March 8, 2010, pg. 53), the Northrop-Grumman solid-state laser will eventually be able to shoot down mortar shells in flight. Counter rocket, artillery and mortar (C-RAM) will be the primary mission of high-power lasers once they become operational.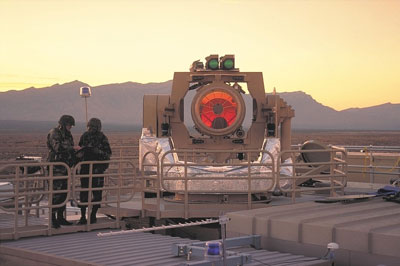 Laser device

This announcement follows on the heels of the February 10th shoot-down of a ballistic missile in flight by a chemical laser on board a heavily modified USAF/Boeing 747. While chemical lasers generate enough beam power to destroy a spacecraft hundreds, even, thousands of kilometers away, they can only fire a limited number of shots and the fuel is toxic. Solid state lasers, on the other hand, will be able to fire as long as power is available, and can be packaged small enough to dinned there way into future bombes and even fighters.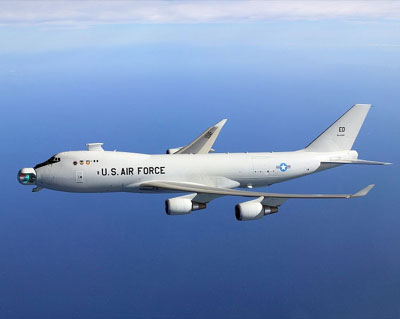 Notice: These images are the work of a U.S. military or Department of Defense employee, taken or made during the course of an employee's official duties. As a work of the U.S. federal government, the images ares in the public domain.