We, as aviation enthusiasts, I'm sure, have often wondered, pondered, of even experienced first hand the amount of aircraft and air traffic at airports like Los Angeles (KLAX) Chicago, O'Hare (KORD), New York JFK (KJFK), London, Heathrow (EGLL), Paris, Charles-De-Gaulle (LFPG), Amsterdam, Schipol (EHAM) and Germany, Frankfurt/ Main (EDDF) , to mention but a few and wondered to ourselves 'This must be an ATC nightmare during peak hours, at the best of times with no particular emergency or situation unfolding.
Well let's not forget that FAJS, now that South Africa has been received back into the fold of fellow nations, is classified as a word class International Airport with all the latest equipment and systems. Our Air Traffic controllers are considered to be some of the best in the world, as the training is, of necessity, of the highest standard.
That aside the question that begs to be answered and which, I believe, is foremost on the lips of most of us enthusiasts is apart from FAJS will the other airports in and around Johannesburg, Durban and Cape Town be able to handle all this envisaged air traffic and what of the skies above? I will, in this article, concentrate on FAJS.
Well, you may be aware that in the Gauteng Province area, there are more than 7 airports of which only three have been accredited International Airport status; they are FAJS (Oliver Tambo International), FAWK (Waterkloof Airbase) formerly solely military now also civilian and FALA (Lanseria). Certainly air traffic can be diverted to any of these three in time of heavy congestion and they carrying International Status will be able to handle even the big boys up to Type 747, Waterkloof has recently been renovated to accommodate this - only FAJS, however, can accommodate the new A380's.
International incoming flights will be coming in and going out strong and fast over the period 1 April to about the end of July, some bringing the teams and their support groups and some bringing the fans, either by scheduled Route Flights or by Special Charters… The upshot is congested skies.
We have all probably seen the 'Die Hard' movie where ATC and Approach Control, at LAX, are captured by would be terrorists and the resulting string of approaching planes, in tandem – one behind the other – once the protagonist 'Bruce Willis' has saved the day.
I mention this to indicate what it could be like… not for one second suggesting that this is what will go down here in SA during the world cup however one can just imagine the amount of mental gymnastics and three dimensional mental images our controllers will have to endure and solve to ensure that everything runs smoothly.
FAJS or Oliver Tambo International has two, effectively three, usable runways 03L, O3R and 21L.
The airfields elevation is 5558ft, 1694.07 meters ASL.
O3R and the Reciprocal 21L operate on ILS frequencies 109.10 and 109.90 respectively and the, asphalt, runway is 14,541ft, 4 4432.09 meters in length.
O3L/21R is 11, 206ft, 3415.58 meters long, also asphalted but the only difference is that 21R is not used as a landing runway but 03L has an ILS frequency of 110.30.
ATIS can be contacted on 126.65 with all the latest updated weather information.
The airfield co-ordinates are Lat: S26.08.02' Long: E28.14.54'. The VOR frequency is 115.20.
The airspace in and around Johannesburg, which includes the aforementioned Waterkloof (FAWK) and Lanseria (FALA) airfields, is monitored 24/7 by qualified controllers serving sectors N above FL 105 on frequency 126.70 and S above FL 105 on 128.30 between 04h00 and 18h00 and 126.70 between 18h00 and 04h30.
Sectors N at or below FL105 and S at or below FL 105 are monitored on frequency 127.40 and 119.50 respectively between the hours 04h30 and 16h00 and both together on 126.70 between 16h00 and 04h30.
Radar covers the Western and Southern Sectors 123.70 and 124.50 respectively.
The TMA Terminal Monitoring Area is between 7600ft and FL 110.
It is the writer's opinion that the airports in the other major cities will live up to the same exacting standards that FAJS does.
The weather in winter is ideal for pilots and flying alike apart from a few cold mornings I believe our winters are very mild. Save any unforeseen natural disasters flying in and around Johannesburg during the winter months is an absolute pleasure and poses no undue dangers.
The above information while not relevant to non aviation prudes is my humble way of showing that we are not only willing and able to welcome the world and the fans to our beautiful country but that we will also ensure their safety in the skies above.
In answer to my original question I declare a resounding "Yes… Johannesburg airspace is ready or as ready as it will ever be for the challenges which the world cup air traffic congestion may throw our way".
Have a safe flying day.
This article was submitted by resident aviation news editor Costa Vranas from South Africa.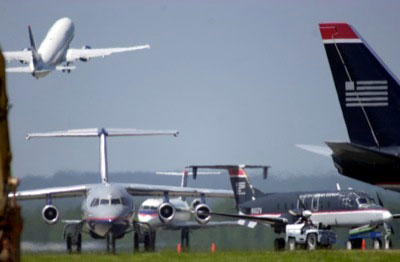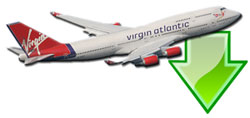 Don't forget... We have a huge selection (over 24,000 files) of free mods and add-ons for FSX, P3D & X-Plane in the file library. Files include aircraft, scenery, and utilities All are free-to-download and use - you don't even need to register. Browse on down to the file library here.