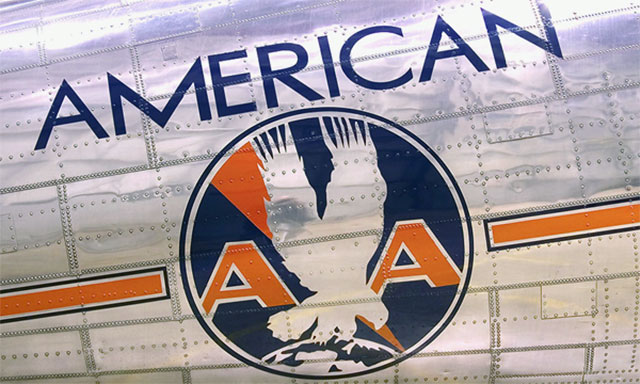 The airline's jets sport the oldest livery among main U.S. airlines. Renowned industrial and graphic designer Masimmo Vignelli designed the current livery in the late 1960s. The original design featured red, white, and blue stripe on the fuselage, and a simple "AA" logo, without an eagle, on the tail. Vignelli later designed a very stylized eagle, and this remained the company's logo to this day. American Airlines is the only major U.S. airline that leaves most of its aircraft surfaces unpainted, which gives the aircraft a distinctive natural metal finish.
American Airlines' Chief Commercial Officer Virasb Vahidi said,
We have made a decision to embark on a modernization of our brand. That could culminate with a potentially new livery and logo -- that's something we are evaluating.
American Airlines will receive the first batch of its order for 130 Airbus A319s and A321s in 2013, and this will be opportunity for the airline to update its 50 years old livery. The airline will also receive the first batch of its order for 42 787-9s in the fourth quarter of 2014.
Commenting on this imminent livery change, Allen Adamson, managing director of branding firm Landor Associates, said,
They've waited so long to change it that their retro look has become chic again. They have to balance that against what they would be getting from an identity change, which is best when it's tied to a bigger story and a better customer experience. The trickiest time to do all that is in bankruptcy.
Landor Associates has worked with many airlines on livery redesigns.
AMR Corporation, American Airline's holding company, filed for bankruptcy in November 2011. In spite of the bankruptcy, American Airlines has continued with normal operations.
In January 2012, US Airways expressed its interest to take over American Airlines. International Airlines Group and Delta Air Lines are also potential buyers interested in acquiring a stake in American Airways.