Shots were fired recently as Northrop Grumman says that it should not be taking sixteen years for the US Air Force to re-capitalize the Boeing 707 E-8C Joint Surveillance Target Attack Radar System. In the same interview, they released a barrage at the USAF as they also stated it should not take an eleven month "risk reduction" period to get the party started. The storm comes from the recent selection by the USAF for Northrop, Boeing and Lockheed Martin to all have access to the next-generation contracts for JSTARS designs.
The contracts, worth $10m, were designed to give each group a chance to show their own competing JSTARS designs. Northrop, however, claims to already have a "85% ready solution" and is capable of moving into the development phase starting today. At the moment, they are calling this project the "E-8D" since it is going to be using what is known as "mature" technology, and it will be considered more of an evolutionary advancement than anything else.
At the moment, the Northrop VP and "JSTARS Recap" expert and programme lead Alan Metzger have been prompting for the company to be allowed to move forward with their projects, saying that the Air Force' lack of speed and funding is beginning to slow down their own developments within the project, which is greatly halting the chances of the project being finished soon.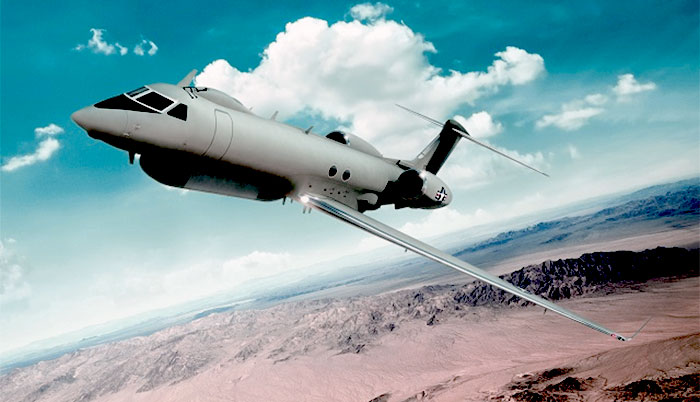 Hold-Ups
At the moment, the company is working with Gulfstream and L-3 Aerospace Systems when developing this latest programme. The plan is to offer G550 and G650 platforms with both Northrop Electronic Systems and Raytheon radars to enhance security, increase performance and ensure the aircraft can be at its very best.
However, things are not moving as quickly as had originally been planned; at the moment, the current schedule provided by the air force will award a four-year development plan. The plan is to have initial operational capabilities in 2024, and full operational capabilities in 2027. By 2027, it's hoped to have 17 jets which are ready to engage in military operations as soon as possible after the launch has finished.
Conclusions Not Reached
That being said, we are a long way away from this being reached.at the moment, we are not even into the risk-reduction phases which will run through to July 2016. Teams will then be expected to provide a detailed, intricate proposal as to what they can offer to ensure that the government can have a source-selection decision. This is estimated to be made sometime in August 2017, giving plenty of time for decisions to be made.
The problems stem from the fact that, at the time of writing, the estimation for the entire job to be completed – 2011-2027 – is an incredibly time gap. A gap of 16 years to finish this project off is a huge amount of time, and according to Metzger when talking at a Gulfstream HQ media event, "we feel we could go a lot faster". The group themselves have been quite scathing of the delivered timelines from the USAF, saying that it should not "take 16 years to buy some commercial aircraft, build some [mission system] kits, do some flight tests and deliver".
They believe that the have the time and the strategy needed to give the USAF a cost-effective and time-fast solution to ensure that the project could be finished in a much smaller timescale than is being presented at the moment. They believe that, with the plan accepted, they could be taking the entire thing on and advancing the current plan far beyond its current state.
Northrop are, at the time of writing, the first company to ever rely call out the UAF for timelines when taking on this kind of project. They believe that the program should be made to get underway as quickly as it possibly can, as well as being able to ensure that the project can be carried out in the right manner. They also believe that it should be started ASAP to avoid being caught up in the upcoming increase of purchases for things like the F-35 (Lockheed Martin), KC-46 (Boeing) and Long Range Strike Bombers as we eventually move into the 2020s.
Tight Planning
Given that funding is tight as it is, there may be funding shortages due to the expenditure required to buy these other models first. Therefore, having the project completed before these booms hit will be vital to ensuring that it can be a genuine success story.
The main thing that the USAF want to provide, though, is a fair and competitive timeline to allow Lockheed and Boeing to get caught up with the plan. They love a competitive and fair marketplace for people to get involved in, and this means that Northrop will have to wait for the competition to catch up. Given that Northrop was the developer of the original JSTARS program, they had a significant advantage over the other teams in terms of knowing where to start and what to include, and what to leave out.
As the first discussions about a replacement for the JSTARS model was brought up, Northrop claims they could create a new, next-gen system that uses current, existing technology on business jets to save costs and improve overall performance. When the USAF released a first draft scheduling last year in 2014, the ensuing USAF budget meant that these draft dates would need to be pushed back.
Northrop believes that the original aim they had can still be met, but that all comes down to when the Air Force provides engineering and manufacturing contracts in the future; Northrop, on the other hand, want to start writing their proposals right away.
The delay seems to come from the fact that five E-8C aircraft are going to be retired come 2016, first brought up in 2014. This has now been reduced and delayed until 2019-2013, which actually exceeds the delivery date provided for what was supposed to be their replacements.
Counter Claims
Northrop, on the other hand, claim that they could deliver IOC aircraft between 2020-2021, and could also deliver the remaining amount by 2022-2023, if they were allowed to work at full capacity.
On August 21st, the USAF announced that they were looking for a request for a proposals, trying to find out from local radar providers about their readiness levels. The plan is, at present, to introduce radar into the development contract two years into planning.
With Northrop and Raytheon acting as the primary radar providers, they are not exclusively chosen or teamed. They also note various problems in getting their current products up to scratch in terms of what is being asked for by the USAF. Raytheon are working on a "Skynet" radar system at present, which is providing to be very popular with many developers. It's built upon Navy wide-area surveillance radar systems, and is being made available to all sides who are interested in using the project later on in the future.
Whatever the outcome, it's safe to say that aviation with the USAF is going to look very different in the next decade or so, as many decisions have to be made on every aspect of the situation.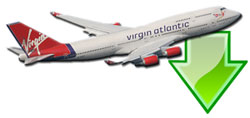 Don't forget... We have a huge selection (over 24,000 files) of free mods and add-ons for FSX, P3D & X-Plane in the file library. Files include aircraft, scenery, and utilities All are free-to-download and use - you don't even need to register. Browse on down to the file library here.