Mayday! Mayday! We've finally got the wonderful latest release of Combat Air Patrol 2. For enthusiasts of military aviation as well as those who want to grow into and love it, this new mod is a must-have download.
This update has been some time in the making, and provides a wonderfully unique range of changes to CAP 2. Updates tend to take a while for this kind of mod but this has been in the process for quite a while! However, in v806 we can expect some pretty comprehensive changes to overall operations.
This extensive new update looks to change the radio comms first and foremost. CAP2 looks to improve radio exchanges, making them more professional and realistic. This is also factored into the background simulation noise that you hear as you fly. When you use this, you get a far more authentic simulation. This really will help with your immersion into the world around you as you fly.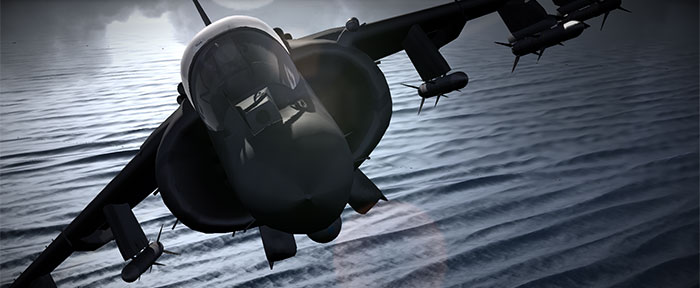 New Flight Controls
If you are someone who feels like they have lacked the right kind of new adjustments and changes in radio chatter, you need this. Not only does it help to add to the immersion, it adds fresh commands to the section such as;

Controlling your formation. Now you can use the radio to make sure that aircraft formation is managed and changed accordingly. It's a small touch, but one that can go a really long way in helping you control and understand the process.

Target assignment. Are you looking to fly to somewhere particular in the unit? Then you can set that target with ease via the radio system. This lovely extra little touch should make it easier to prepare your flights in a professional manner, keeping you on track as you move forward.

Report State. This is a very interesting and useful addition that should help you keep involved with aircraft condition. By using this you get closer to knowing the real condition of the aircraft as they fly, giving you a greater overall appreciation of the aircraft and staying in ideal condition.

Navigation. If you need help with any element of aircraft navigation then this can help you do just that. With the help of this you become far more likely to get your aircraft to the right location. The radio chatter ensures that you get a detailed response on the other end.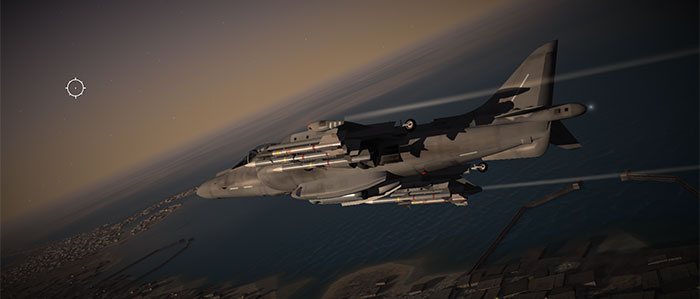 Better Flight Management
On top of the new additions for control and overall styling of your flight, you have greater management too. This mod allows you to have stronger flight management, as you can give out commands such as;
Mission abort. Something gone wrong in the mission? Then you can pull back with ease. You just have to the mission abort system on the radio and you can make sure that the rest of the formation will split away. Regardless of the problem, you can use this whenever!

Returning to base. Much like the mission abort above, you can use the RtB option to make sure you all fly back as one. This is useful for testing aircraft discipline and making sure you can all fly to and from the objective in the same formation as a group.

Recovery. If you need to get the whole unit to land on an aircraft carrier to recover and get more fuel, for example, you can. You just input the command into your simulator and it will manage it via the radio, sending everyone to the nearest recovery point that's available.

Emcon. If you have to manage your emissions then you can do so with relative ease. This features will make it easier to fly your aircraft with limited capacity. Also ensures that as a unit you aren't pumping out all the kinds of stuff we'd like to avoid pushing out.

Lighting. Got problems with the aircraft lighting when flying? Then you can use the radio to check out the overall group lighting state. All you have to do is give the order and you will be able to find out what the general condition of the lights is across the board.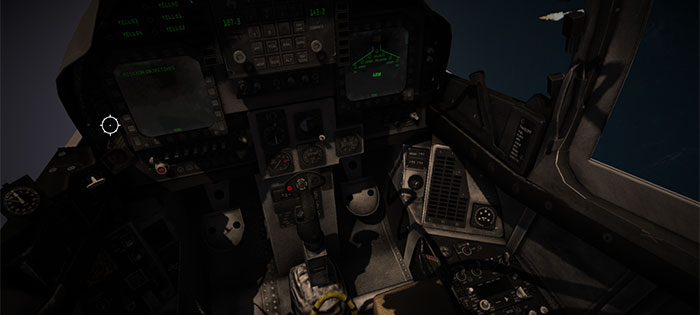 Accurate Flight Commands
Another major element has been the introduction of authentic flight commands. Now you can hand out proper radio transmissions to carriers or fleets, including;
Requesting take-off. If you need to get into the air and have to get the permission you can just call it out over the radio and receive permission to take-off.

Requesting landing. If you want to land somewhere you naturally need permission. You can now radio in that permission to make sure you can land.

Request position. Not sure where a position is for a certain aircraft, or even yourself? Then you can ask the fleet to tell you.

Assign Fire Mission. If you want to assign a fire mission to the fleet then you can do so via this mod. The FAC will assign fire missions to the fleet.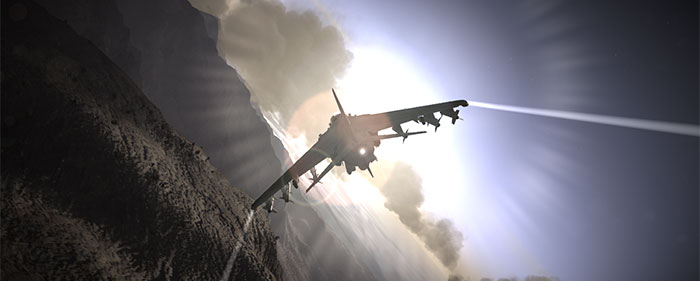 Key Improvements
Aside from these new improvements that should help you become a far more comprehensive pilot, Combat Air Patrol 2 brings a litany of great features to the table. Here are just some of the features and major elements of this simulator that you should be looking out for;
A brilliant, open-ended campaign. Most simulators lack this kind of direction, but with CAP 2 you get an excellent campaign. You will be in control of your entire fleet and have to manage everything from mission waypoints and target ingress/egress situations alongside dealing with flight information.

Manage your fleet to success in missions, dealing with an intelligent AI alongside you. This will provide both assistance in battle with your allies, and a deeply formidable opponent in the opposite. The enemies in this simulator will make it hard to succeed, so be prepare for a challenge!

Three wonderful difficulty levels of pick out. This means you'll spend plenty of time finding the level that suits your own capacity – can you take on CAP 2 at the highest difficulty/

A brilliant and fully functional model of the AV8B II Harrier Jump Jet is provided. This iconic aircraft should give you a very real appreciation of one of modern aviation's true legends.

Detailed 3D cockpit systems are included, with selectable and well-articulated controls, make sure you are flying with care and precision by using the cockpit system provided.

Get better by using the training modes for both flight and weapons deployment.

Get used to dealing with more simplistic features by handling civilian traffic transit and port management.

3D environmental audio to help make the world around you feel even more alive than usual.
VIDEO: Gameplay Video
Gameplay Features
Take part in an immense 250,000 square km of geographically accurate terrain. Recreating the Straitz of Hormuz, this gives you a perfect recreation of a deeply engaging part of the world. With training missions set around the Hawaiian Islands, too, you can enjoy something spectacularly different.

Missions are geographically placed in the right locations, with regions ensured that they match up with reality. You'll notice that everything from star maps to latitude and longitude all seem to match up with reality.

Both single player and multiplayer functionality, making it easier to use than ever before. Fleet vs fleet co-op gameplay allowing you and friends to take on the AI – or each other.

Manage the campaign in co-op, too! Take on this deeply engaging campaign with your friends using the open invitation system, making co-op play so much easier than before.

Use VR gameplay elements with trackIR head tracking as part of the Early Access launch. Long-term support for Oculus Rift and HTC Vive will come in the near future.

Makes use of MFD, gamepads, HOTAS and flight sticks for the best control patterns around. Fly whatever way you feel most comfortable!
For more information, visit the official website here.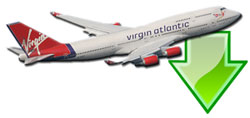 Don't forget... We have a huge selection (over 24,000 files) of free mods and add-ons for FSX, P3D & X-Plane in the file library. Files include aircraft, scenery, and utilities All are free-to-download and use - you don't even need to register. Browse on down to the file library here.